Defeat King Olly before he turns the whole world into origami!
Paper Mario: The Origami King is a role-playing game (RPG) from Nintendo that's now available on Switch. The game takes players to a world made entirely of paper, and challenges them to help Mario (who is also made of paper) defeat the evil King Olly before he fulfills his plans of refolding the entire world.
In Paper Mario: The Origami King, Mario and Luigi travel to Princess Peach's castle, only to discover that she has been refolded into origami and the castle has been taken over by King Olly. The evil king wraps Peach's castle in paper streamers and takes it to the top of a mountain. These streamers are incredibly long, and the ends of five streamers stretch out into different areas of the in-game world. Mario will need to remove the streamers from the castle on his quest to stop Olly and turn things back to normal.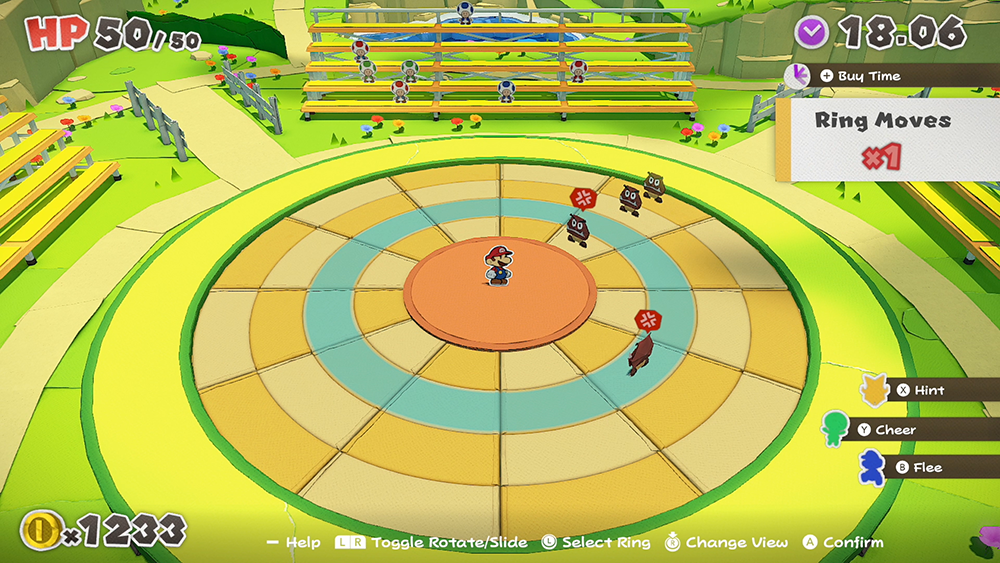 Gameplay in The Origami King will ask you to explore a wide variety of areas, from a forest and a desert to a sewer system and beyond. You'll need to defeat Olly's minions in ring-based battles, which allow you to line enemies up in specific patterns in order to deal the most damage possible on your turn.
You can also collect confetti as you play, which can be used to repair torn parts of the world, and use Mario's 1,000-Fold Arms abilty to discover secrets or unlock new areas. This ability asks you to use motion controls to move Mario's folded arms into the correct position to interact with the world.
On your journey, you'll be accompanied by King Olly's sister, Olivia, who wants to stop her brother's evil plot. Olivia can give you hints if you're unsure of what to do next.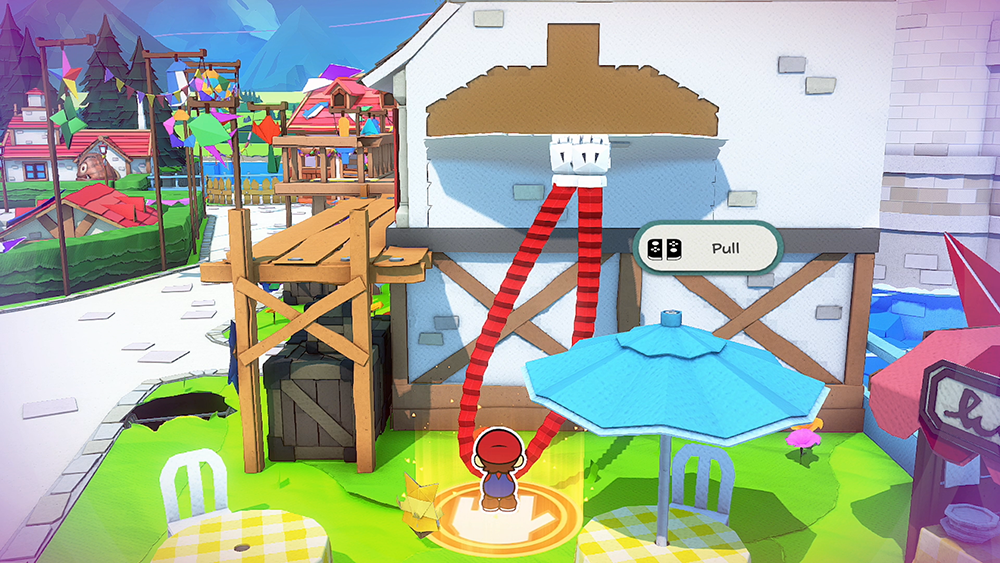 Paper Mario: The Origami King is available to purchase physically and digitally on Nintendo Switch for $59.99. The game is rated E for Everyone by the ESRB. Even though the content here is family-friendly, the game's dialog is presented through text, so players will need to know how to read.
Check out 26 minutes of gameplay from Paper Mario: The Origami King in our First Look video below.
Disclosure: Nintendo gave SuperParent a code for Paper Mario: The Origami King for coverage purposes.