Nintendo highlighted a selection of indie games coming to Switch.
In its latest Indie World video presentation, Nintendo showed off a wide variety of indie games that are coming to Switch throughout 2021 and into next year.
If you missed the presentation, you can watch a full replay on Nintendo's YouTube channel. Or, keep reading to learn about some of the family-friendly highlights from the show!
Oxenfree II: Lost Signals
Oxenfree II: Lost Signals is the sequel to the original Oxenfree, which was released in 2016. This adventure game is set five years after the events of the first game, and it follows Riley as she "returns to her hometown of Camena to investigate mysterious radio signals."
Oxenfree II: Lost Signals has yet to be rated by the ESRB, but since the first game was rated T for Teen, we expect this sequel will be as well. Oxenfree II: Lost Signals will be released on Switch in 2021 (the game is also coming to PC later this year).
Road 96
This procedurally generated, story-driven adventure game challenges players to make it to the border of an authoritarian nation called Petria during the summer of 1996. To do so, they'll embark on a road trip that allows them to make decisions that change the way the story plays out. The developer says there are "a thousand routes through the game," so it may take players quite a while to see and do everything Road 96 has to offer.
Road 96 will be released on Switch in summer 2021. The game is rated T for Teen by the ESRB.
OlliOlli World
This side-scrolling skateboarding video game challenges players to skateboard through the world of Radland as they "search for the mystical skate gods." OlliOlli World will hit Switch this winter (it will also be released on PlayStation 5, PlayStation 4, Xbox Series X/S, Xbox One, and PC). The game has yet to be rated by the ESRB.
Hindsight
This narrative exploration game focuses on the memories that people associate with their personal possessions. A press release from publisher Annapurna Interactive offered more details about the game:
"Hindsight is a narrative exploration game spanning the entirety of a woman's life, from birth to present day, as she unpacks memories following the loss of her mother. Players revisit her childhood home, sort through personal belongings, step through windows to memories frozen in time and glimpse unseen futures."
Hindsight will be released on Switch later this year (the game is also coming to iOS devices and PC). Hindsight is rated E for Everyone by the ESRB. While this means Hindsight is appropriate for young players, we recommend parents play these kinds of narrative games with their kids and teens so they can address any questions that may arise related to each game's themes (in the case of Hindsight, themes like loss and grief).
The Longing
The Longing has an interesting setup: You play as a Shade who is the last servant of the king of an underground kingdom. The king has fallen asleep to regain his powers, and he plans to remain asleep for 400 days. You're commanded to remain underground and wait for the king to awaken.
The Longing uses a real-time clock, meaning the story will end 400 days from the time you start it. You don't actually have to play the game to see how it ends. That is, you can literally turn on the game one time to start the clock, and then come back 400 days later to see the ending (we imagine changing your Switch's internal clock may allow you to skip the wait, but we haven't confirmed that).
If you decide to play the game as "normal," you can help the Shade occupy its time by exploring underground caves, collecting items, and even reading "classic literature from Nietzsche to Moby Dick." The game also features time-based puzzles and more.
The Longing is available now on Switch for $14.99. It was previously released on PC. The Longing is rated E for Everyone by the ESRB.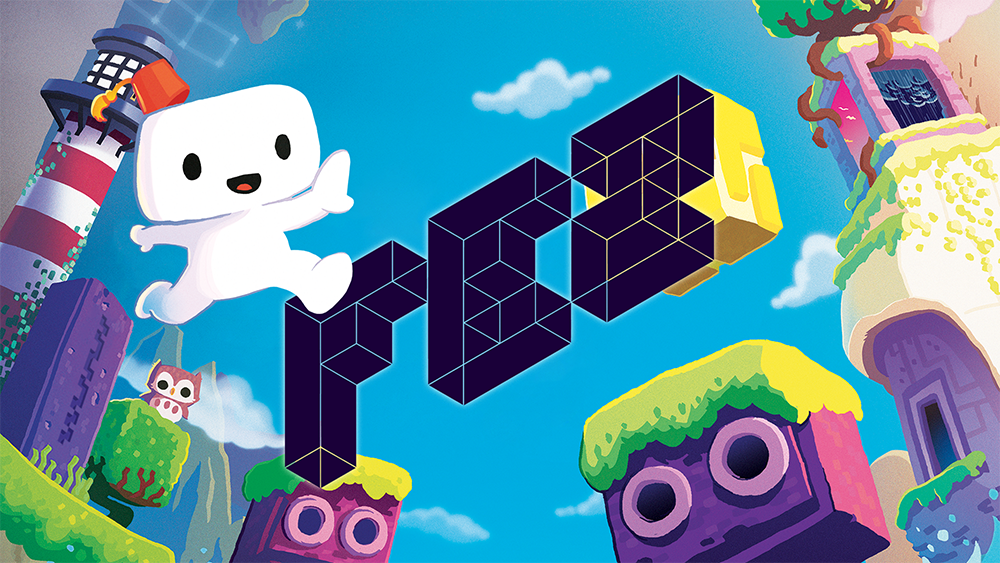 Fez
Fez is a platforming and puzzle game that was originally released on Xbox 360 in 2012. The game follows a cute little character named Gomez, who needs to navigate 3D structures and environments that can be viewed from four different perspectives. Fez is now available on Switch for $14.99. The game is rated E for Everyone by the ESRB.
Which game from Nintendo's Indie World presentation is your family most looking forward to playing? Let us know on Twitter at @superparenthq.
Top image via Business Wire.