City-building meets racing in this free-to-play mobile and PC game.
Overdrive City is a car-themed city-building and racing game from Gameloft, the company behind games like Disney Getaway Blast and Dragon Mania Legends. The mobile and PC game lets you take over a car-themed neighborhood known as Overdrive City, where you can collect cars, service vehicles owned by the town's citizens, and more.
In Overdrive City, the gameplay is split into two main portions: city-building and racing. The city-building gameplay lets you construct things like factories and production facilities, which can be used to generate parts that you'll use to move the game forward.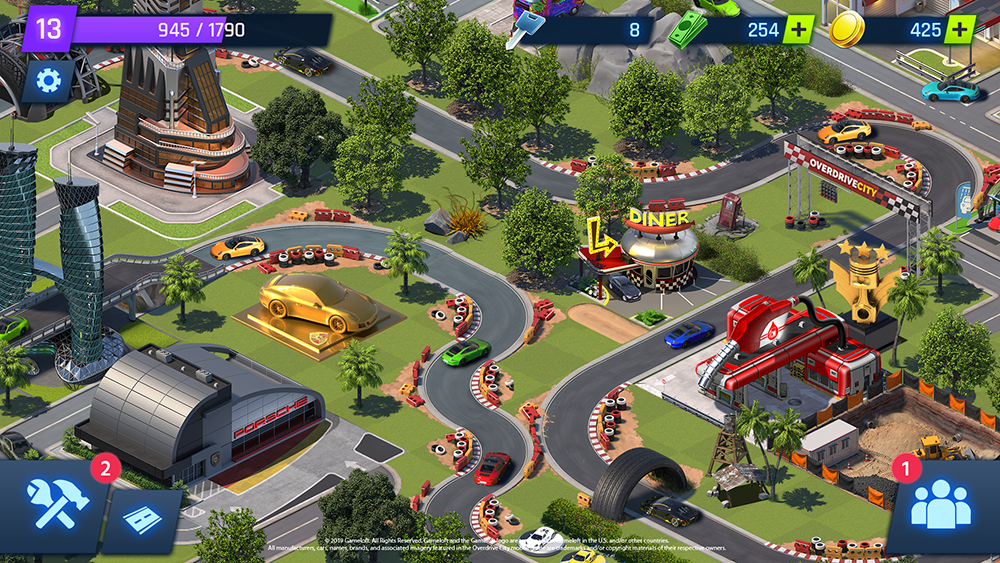 For instance, an "Industrial" facility can generate parts like bolts and nut rivets, which are then used to service cars owned by the citizens who live in the fictional town, or to upgrade your own vehicles to improve their performance during races (you'll start with only one car in your collection, but you can unlock more over time). As you service vehicles, you'll earn coins, experience points, and keys. These keys are entry tickets into the game's races and other driving activities.
The game's driving events are level-based, with each level having a different goal to complete. One level may be a traditional racing event (be the first to cross the finish line), while another may be a timed event that asks you to cross the finish line before running out of time, and so on.
During each driving event, you can tap and hold on the right side of the screen to accelerate and lift your finger off of the screen to brake. Cars will steer themselves. To help you out, arrows on the track will turn from green to yellow to red (and then back again) to tell you when you need to break and accelerate. (On PC, the controls will be slightly different).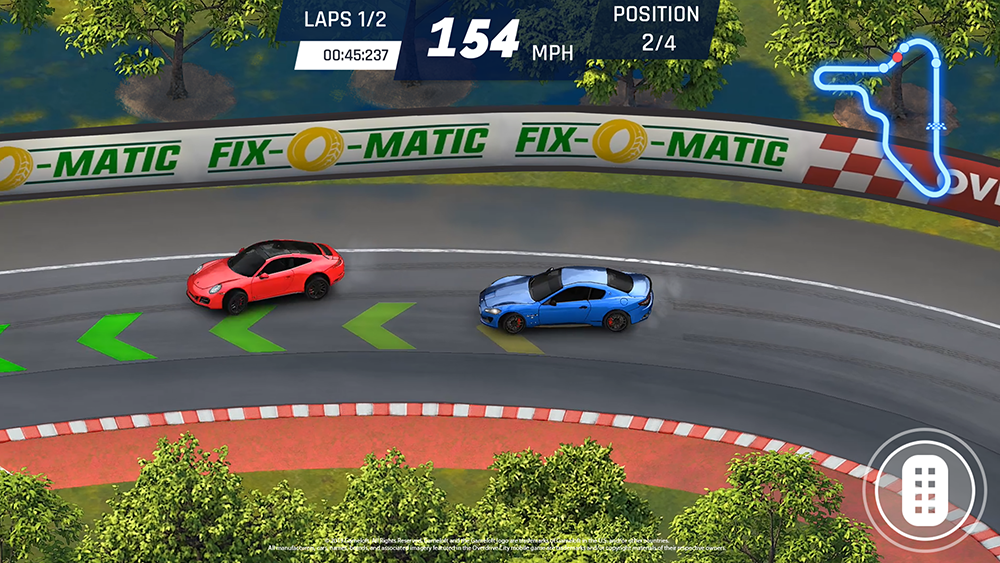 As you complete the game's driving events, you'll earn blueprints that can be collected in bulk to unlock new vehicles.
Even though Overdrive City is free-to-play, it does include ways to spend real money (though these are optional). For instance, constructing car parts takes time, but you can spend premium currency (the equivalent of real money) to skip the crafting time and collect the parts instantly. As another example, you can also purchase premium decorations for your town. (These aren't all of the ways you can spend real money in the game).
Overdrive City is available to download for free on iOS and Android devices, as well as PC. The game is rated 4+ on iOS and E for Everyone on Android and PC.
Check out the first 13 minutes of Overdrive City in our SuperParent First Look below to see the game in action.