Help a young boy escape a dangerous factory.
Out of Line is a puzzle-platformer for consoles and PC from publisher Hatinh Interactive and developer Nerd Monkeys. The game challenges players to help a young boy named San solve puzzles in order to escape a factory.
In Out of Line, players can navigate the environment and solve puzzles using San's special spear, which they can toss into walls to create platforms to stand on, as well as toss into gears to jam them, or toss at buttons to press them, and so on. Once the spear has been tossed, players can recall it back to San with the press of a button.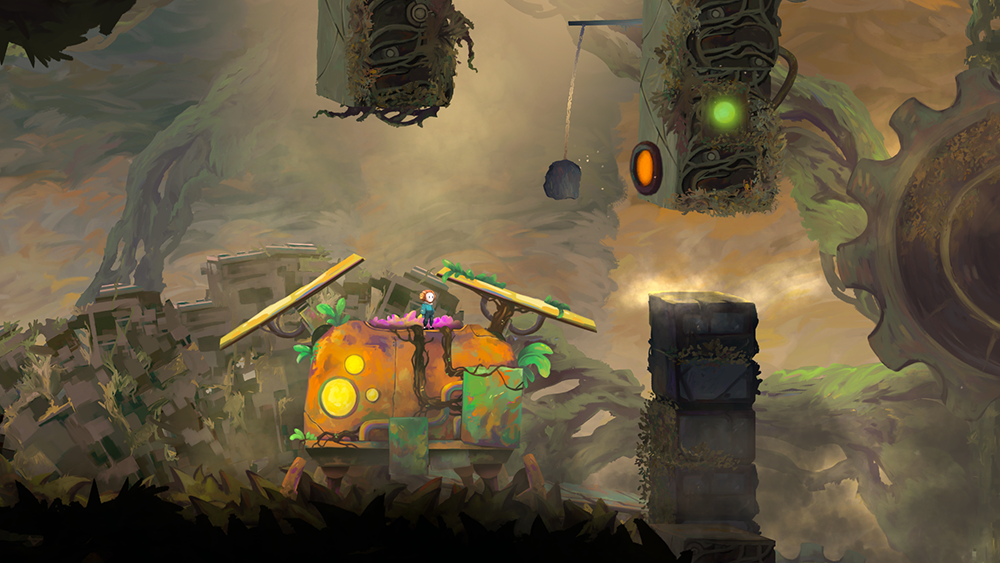 The in-game world is full of environmental puzzles that players will need to solve using the spear and other tools (like blocks and moving platforms) in order to progress. These puzzles will become more complicated as players go.
There's no dialog in Out of Line, though it does feature brief cutscenes. Players will need to interpret for themselves what's going on as they make their way through the experience.
Out of Line is now available on PC for $12.99, and it will be released on Switch on July 7. The game is rated E for Everyone by the ESRB.
Check out some gameplay from Out of Line in our video below. Or, read our hands-on preview to learn even more about the game.
Disclosure: SuperParent received a code for Out of Line for coverage purposes.

Brandy Berthelson has been writing about video games and technology since 2006, with her work appearing on sites including AOL Games, Digital Spy, and Adweek. When she's not gaming, Brandy enjoys crafting, baking, and traveling with her husband.