Math Wizard and the Fantastic Food Truck is coming soon.
STEM learning company Osmo has revealed the fifth installment in its Math Wizard series, which offers curriculum-based learning kits for kids.
Osmo's products combine real-world toys and learning kits with mobile applications. Families can place the Osmo reflector over the camera on their iPad or Amazon Fire tablet to allow each application to "see" what kids are doing with the real-world elements that come with each kit.
The fifth installment in Osmo's Math Wizard series is called Math Wizard and the Fantastic Food Truck. It will allow kids to practice geometry as they create dishes for customers using dozens of geometric tiles. Kids will be asked to create a variety of different dishes, like pizza, sandwiches, and sushi, among others. The kit is designed for ages 6-8 (grades 1-2).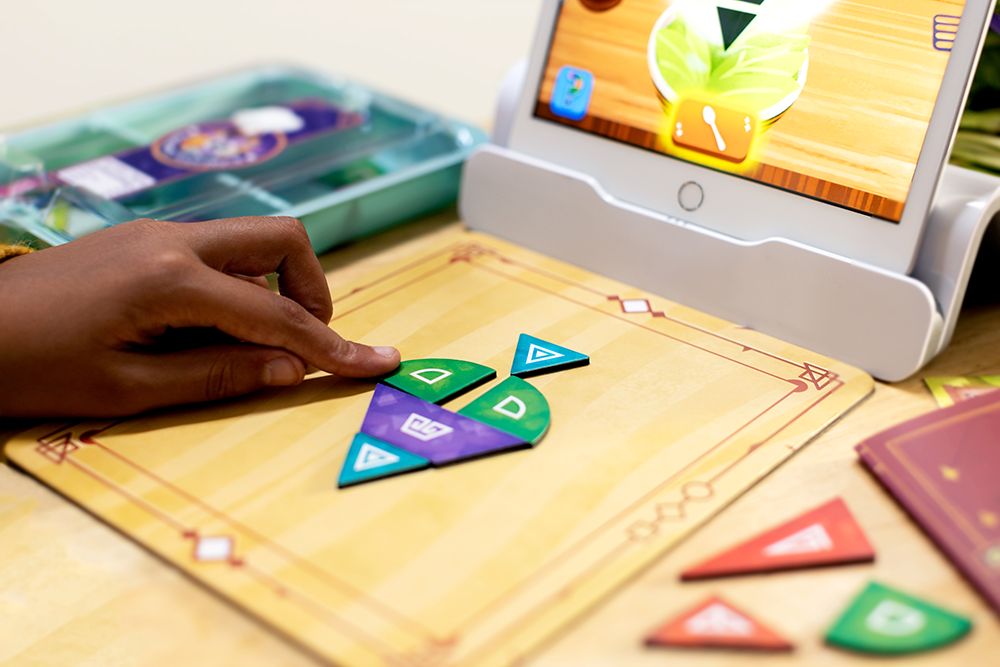 The Math Wizard and the Fantastic Food Truck kit will include a Food Truck Manual, a playmat, and 58 geometric tiles. It will be priced at $59.99.
Math Wizard and the Fantastic Food Truck will be available on Amazon and Osmo's website in October 2021.
Families can also check out the first four installments in the Math Wizard series on Amazon and Osmo's website. These installments focus on topics like addition and subtraction, estimating length, and more.
Has your family tried any of Osmo's learning products? Let us know on Twitter at @superparenthq.

Brandy Berthelson has been writing about video games and technology since 2006, with her work appearing on sites including AOL Games, Digital Spy, and Adweek. When she's not gaming, Brandy enjoys crafting, baking, and traveling with her husband.