The mobile app was designed to help strengthen a child's creativity, kindness, and empathy.
The OK Company announced the launch of its first mobile app: OK Play. The app offers daily activities for parents and kids to complete together as part, with the goal of not only helping families bond, but also strengthening a child's "social emotional growth."
When you first download the OK Play app, you're asked to create an account and enter your child's nickname and birthday. You're also asked to describe your relationship to the child (that is, are you their mom, dad, grandma, grandpa, and so on).
From there, you can choose to subscribe on a monthly or yearly basis ($9.99 per month or $59.99 per year), try the app for free for 14 days, or contnue on without a subscription. If you choose to subscribe, you'll receive access to all of the app's content. If not, you'll only receive access to the free activities that are swapped out each day.
Part of the app's daily activities are split into larger "programs" that have themes like "Regulating Emotions" and "Spreading Kindness." A new program is added to the app each week so there's something different to try every day.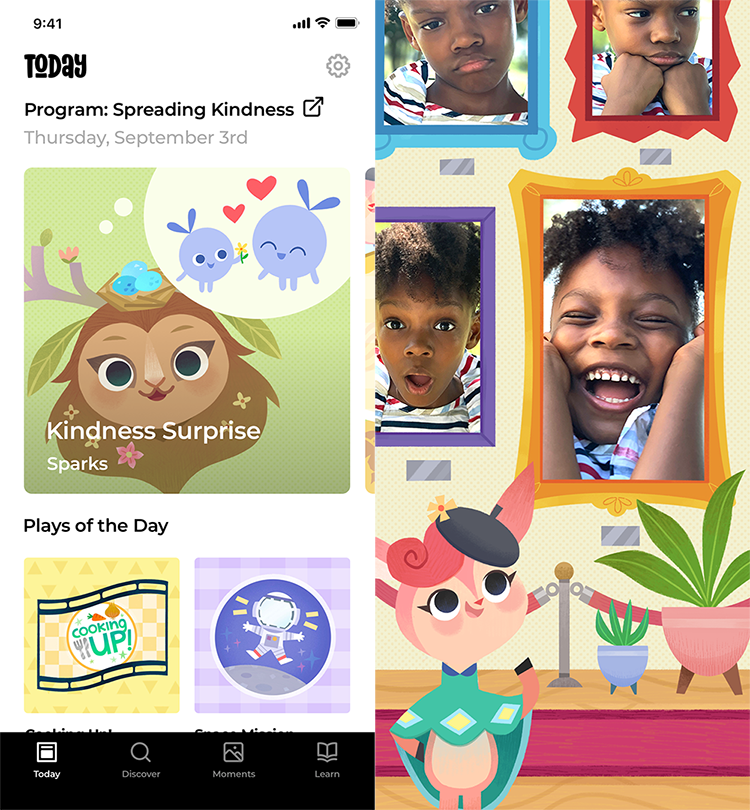 In addition to these programs, subscribers can browse a full catalog of activities that are split into sections based on what they ask you to do. For instance, there are drawing activities, activities that ask you to create your own movies, and activities that ask you to go on scavenger hunts, among others.
As you use the app, you can take pictures and record videos of your activities that are saved within the app, and that you can also save to your device (only subscribers can save their videos in the app).
In a press release, The OK Company co-founders, JJ Aguhob (CEO) and Chris Ovitz (president), commented on the app:
"We built OK Play to make a positive impact on the lives of families by using screen time as a catalyst for real-world play, conversation, and connection. With OK Play, families can let go, laugh, and really be in the moment together. We want to help parents feel OK about releasing some of the external stressors of family life, which are more pressing now than ever."
The OK Play app is available to download for free on iOS and Android devices.