The game will feature six sports at launch.
During a recent Nintendo Direct video presentation, Nintendo revealed Nintendo Switch Sports, a sports-themed video game that's described as "a new iteration of the Wii Sports series."
Nintendo Switch Sports will feature six different sports that can be played with the Switch's Joy-Con controllers using motion controls: Soccer, Volleyball, Bowling, Tennis, Badminton, and Chambara ("swordplay").
The game will also include a Leg Strap accessory (like the one included with Ring Fit Adventure), which can be worn around the player's thigh. A single Joy-Con can be inserted into the Leg Strap, which will allow players to move their leg in order to "kick" the soccer ball in the game's Soccer Shoot-Out activity. Plus, after the game launches, a free update will be released in summer 2022 that will allow players to use the Leg Strap accessory during regular Soccer matches.
Nintendo Switch Sports will support single-player gameplay, as well as multiplayer gameplay for up to four players in the same room or online (players will be able to compete against both friends and strangers online).
As players compete against random opponents online, they'll earn points that they can redeem for new outfits, accessories, and other items for their in-game avatar.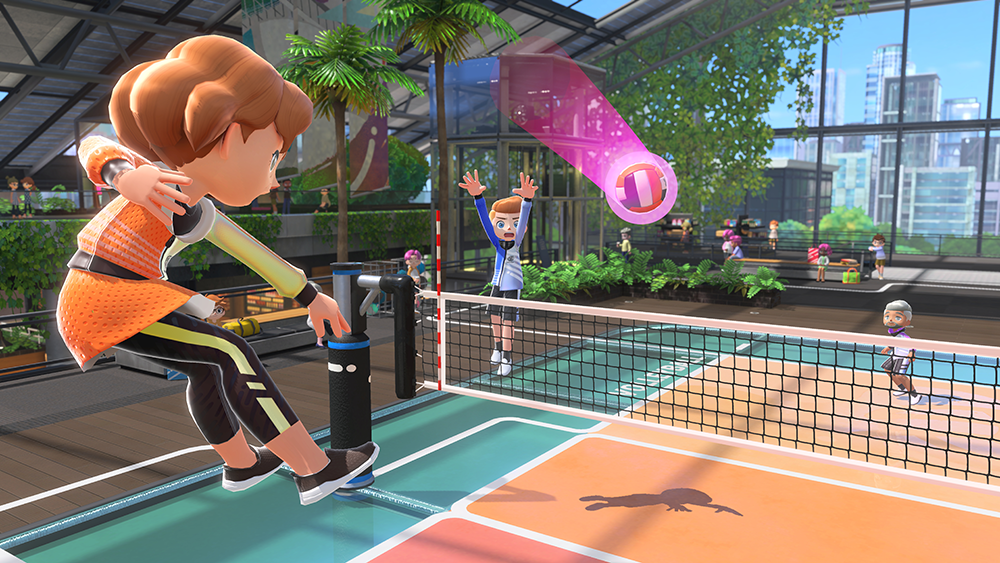 While Nintendo Switch Sports will have six sports available to play at launch, a seventh sport, Golf, will be added to the experience via a free game update that will be released in fall 2022.
Nintendo Switch Sports will be released on April 29, 2022 for $39.99. You can pre-order the game now on the Nintendo eShop (keep in mind that the digital version of the game doesn't include the Leg Strap accessory). Nintendo Switch Sports is rated E10+ for Everyone 10+ by the ESRB.
Ahead of the game's release this April, Nintendo will hold three Online Play Test events from February 18-20. Interested players can register to participate in these events beginning February 15. Players will need a Nintendo Switch Online membership in order to register and participate in the tests. You can learn more about the Online Play Tests on Nintendo's website.
Is your family excited to play Nintendo Switch Sports? Let us know on Twitter at @superparenthq.