The system's latest update is available now.
The latest console update for Nintendo Switch systems added a handy new feature for players who own lots of games: the ability to organize games into groups, or folders.
In order to access this new feature, Switch owners need to update their system to Version 14.0.0 or above.
Once their Switch is updated, players can view the "All Software" screen on their Switch and press the "L" button to create their first Group. They'll need to have more than 12 titles saved on their Switch system for the "All Software" menu and Groups feature to be available.
You can view a full step-by-step guide related to creating Groups on Switch on Nintendo's support website.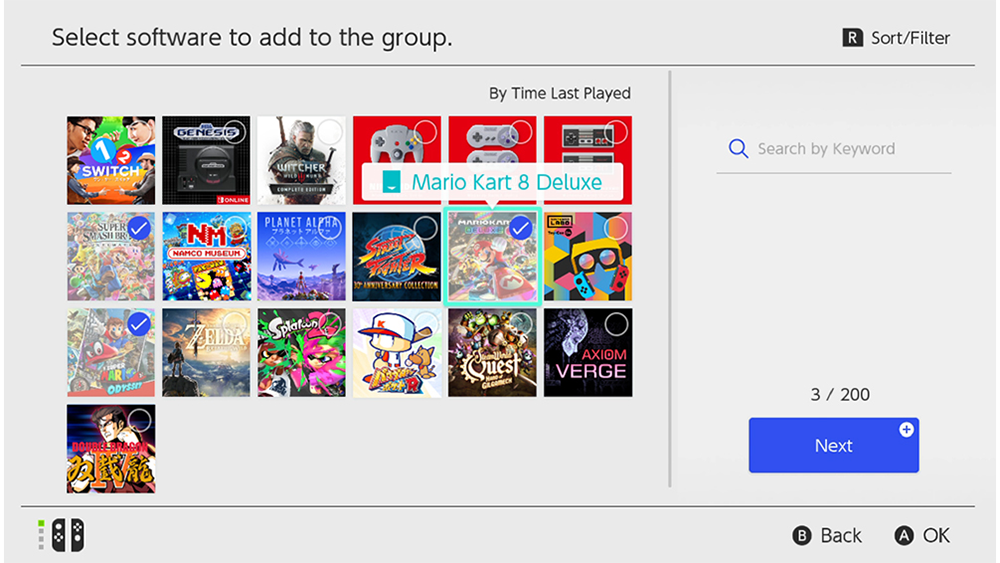 A single Group (folder) can have up to 200 titles, and the same title can be added to more than one Group. Players can name each Group they create, and they can also arrange the titles in each Group into their desired order.
Is your family happy about this Nintendo Switch update? Let us know on Twitter at @superparenthq.
Top image via Nintendo of America on Twitter

Brandy Berthelson has been writing about video games and technology since 2006, with her work appearing on sites including AOL Games, Digital Spy, and Adweek. When she's not gaming, Brandy enjoys crafting, baking, and traveling with her husband.