The console will be released in Japan this August.
Just days after revealing the streamlined Nintendo Switch Lite, Nintendo announced another new Switch model that will be released later this year.
This model has the same look and features as the original Switch (which debuted in 2017), but it comes with improved battery life. Specifically, Nintendo said the original Switch has a battery life of 2.5 – 6.5 hours, depending on the games and software players are using, while the new model has a battery life of 4.5 – 9 hours, again, depending on what players are doing on the system.
For comparison, the Nintendo Switch Lite has an expected battery life of 3 – 7 hours.
This new Switch model will be released in Japan in August 2019 for 29,980 yen.
As spotted by video game journalist Brian Crecente, the new model has also been added to Nintendo's Switch comparison page in the U.S., which lets you compare the features of the original Switch with those of the Nintendo Switch Lite. This new model doesn't have a separate listing; instead, it's referenced as a different model number.
It remains to be seen whether this new model's box art will indicate it's the newer model inside, or if buyers will need to check the model number themselves. We've reached out to Nintendo for clarification and will update this space if we hear back. [Update 07/18/19]: Nintendo confirmed the new Switch model will have updated packaging, so you'll know which one you're buying.
Finally, Nintendo of America also revealed that two new sets of Joy-Con — Blue / Neon Yellow and Neon Purple / Neon Orange — will be released on October 4 for $79.99.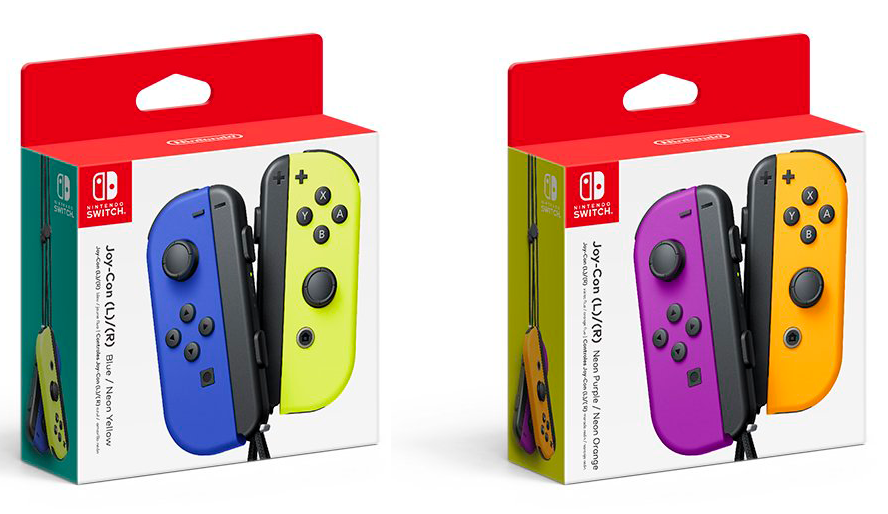 Brandy Berthelson has been writing about video games and technology since 2006, with her work appearing on sites including AOL Games, Digital Spy, and Adweek. When she's not gaming, Brandy enjoys crafting, baking, and traveling with her husband.