This Pokemon-themed console bundle will include a digital copy of either Pokemon: Let's Go, Pikachu or Let's Go, Eevee.
Earlier this year, Nintendo announced Pokemon: Let's Go, Pikachu and Pokemon: Let's Go, Eevee, a pair of Nintendo Switch games launching on the family-friendly console November 16. The games will allow players to team up with either Pikachu or Eevee (depending on the game they choose) and explore a world inspired by Pokemon Yellow, which was released on Game Boy in 1999.
Players can already pre-order the game on its own, or in a special bundle that contains the new Poke Ball Plus accessory that's also launching on November 16. The Poke Ball Plus is a controller that's shaped like a Poke Ball, and it can be used instead of a Joy-Con to play Let's Go, Pikachu and Eevee.
As if that wasn't enough, Polygon reported that a new Switch console bundle has been revealed, starring Pikachu and Eevee. The console has a yellow, brown, and black color scheme, with pictures of Pikachu and Eevee on the front of the dock (the base the Switch console sits in when playing games on the TV) and silhouettes of these Pokemon on the back of the console itself.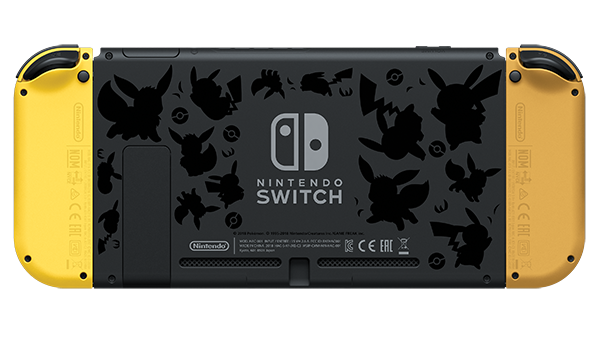 The Joy-Con controllers are also specially themed, with one being lighter shades of brown and tan (representing Eevee), and the other being yellow and brown (representing Pikachu).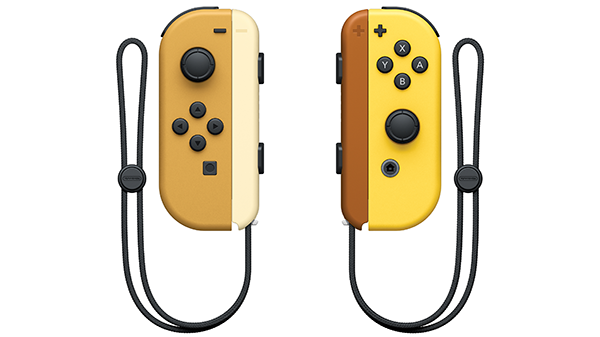 The Nintendo Switch Pikachu & Eevee Edition console bundle will be offered in both Pikachu and Eevee versions. The console is the same in both, but the different bundles will include a code that lets you digitally download either Pokemon: Let's Go, Pikachu or Eevee, depending on the bundle you choose. The bundle will also include the Poke Ball Plus accessory. This package is priced at $399.99, but it's not available to pre-order just yet. For the record, a regular Nintendo Switch (without all of the extras) costs $299.99.
Nintendo is no stranger to themed consoles. For instance, the Nintendo 3DS line of handhelds had all sorts of special editions, themed after everything from Mario and Luigi to Pikachu, The Legend of Zelda, and beyond. These special consoles tend to be pretty popular, so if you're interested in picking up the Pokemon-themed Switch for your family, keep an eye out so you can grab one as soon as they're available.