Kids can experience virtual reality using new cardboard controllers.
Nintendo released its first two Nintendo Labo kits — the Variety Kit and Robot Kit — on Switch in April 2018. These were followed by the Nintendo Labo: Vehicle Kit in September 2018. Now, a brand new collection will let players experience virtual reality (VR) with a variety of cardboard creations.
The aptly named Nintendo Labo: VR Kit will let kids and adults build six new Toy-Con out of cardboard — a blaster, camera, bird, wind pedal, elephant, and the Toy-Con VR goggles — and then use them to interact with special software on the Switch.
Once players build the goggles, they'll be able to slide the Switch console into them and then combine them with one of the other Toy-Con, depending on which sorts of "games and experiences" they want to interact with. From there, they can hold the goggles up to their face to view content in virtual reality. As examples, players will be able to fight aliens using the blaster Toy-Con, use the camera to take pictures of underwater creatures, and more.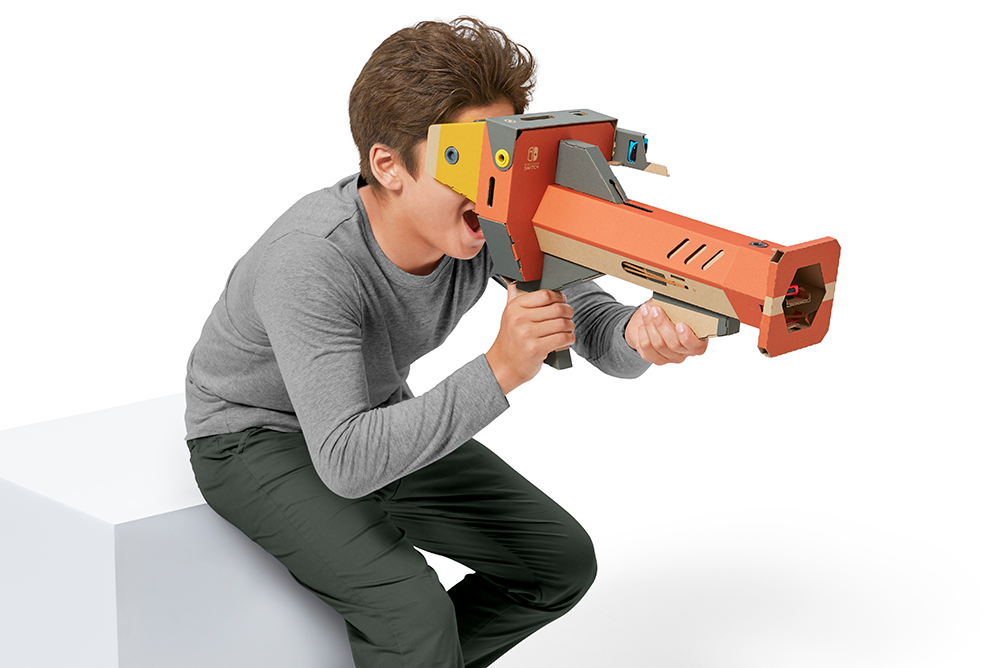 The Nintendo Labo: VR Kit will be available in two versions, depending on how much of an investment parents want to make.
The standard Nintendo Labo: VR Kit will be priced at $79.99, and it will include everything players need to create all five Toy-Con controllers, as well as the goggles and the Switch software. It will also include a Screen Holder and Safety Cap. If players aren't interested in playing in VR, they can use the Screen Holder instead of the goggles to interact with the software in 2D.
The Nintendo Labo: VR Kit – Starter Set + Blaster will be available for $39.99. It will include the Switch software, Screen Holder, and Safety Cap, as well as the materials needed to create the goggles and blaster Toy-Con.
If players who purchase the Starter Set later decide they want to experience more of what the VR Kit has to offer, they can purchase one or both Expansion Sets, which will each cost $19.99. Expansion Set 1 will include the elephant and camera Toy-Con projects, while Expansion Set 2 will include the wind pedal and bird projects.
While the full VR Kit and the Starter Set + Blaster option will be available to purchase in stores, the Expansion Sets will only be available to purchase on Nintendo's website.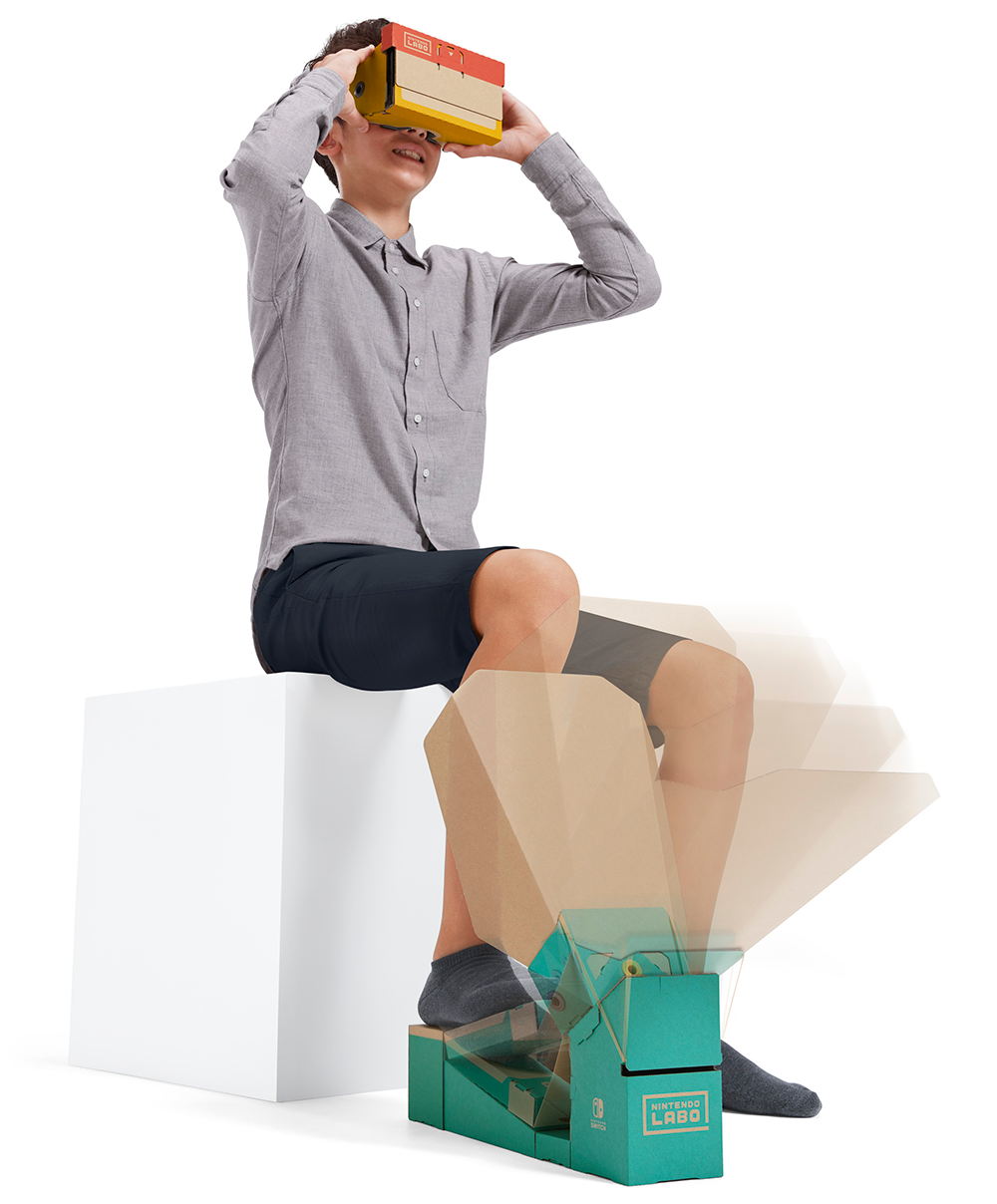 Finally, the Nintendo Labo: VR Kit software will include the Toy-Con Garage feature from previous Nintendo Labo games. This playground of sorts gives players access to basic programming tools, and lets them build their own creations that utilize the Toy-Con controllers, or even objects they might have lying around the house.
Virtual technology is a complicated topic among parents and professionals alike, as there's concern that using VR headsets could potentially be harmful for children (check out our guide for a more in-depth analysis). Nintendo took child safety into account when creating the Nintendo Labo: VR Kit, and recommends the VR mode only be used by those 7 and older (the same age rating for using 3D technology on the 3DS family of systems).
Nintendo of America told SuperParent:
Nintendo has considered this issue carefully and determined that the VR mode of Nintendo Labo: VR Kit should only be used by children 7 and older. Parents can restrict the display of VR mode for children 6 and under by accessing in-game settings using the goggles icon. Even when VR mode is turned off, the experience is designed to be enjoyable for all ages. Parents also should monitor their children's play time and remind them to take frequent breaks.
Kids can once again become a cardboard construction crew when Nintendo Labo: VR Kit launches April 12.