A recent video presentation gave Switch owners lots to be excited about.
Nintendo's recent Nintendo Direct video presentation showed off a variety of games and updates coming to the Switch later this year and in 2020, including Overwatch: Legendary Edition (out this October). We even learned some fun new details about Pokemon Sword and Shield!
If you missed the Direct, here are a few of the presentation's family-friendly highlights.
Super Smash Bros. Ultimate
Terry Bogard from SNK's Fatal Fury video game series is the next fighter coming to Nintendo's popular brawler. He's part of the game's "Fighters Pass," which includes five different Challenger Packs for a single price ($24.99). You can also purchase each individual Challenger Pack for $5.99. So far, only four of the five packs have been revealed or released, so there's still one more coming.
Speaking of the Fighters Pass, Banjo & Kazooie are now available to download for Ultimate. This duo is combined into one playable character that's part of the Fighters Pass, or can be purchased on its own.
Next, we learned that additional characters will be released as downloadable content in the future that won't be part of the Fighters Pass. Each one will be sold separately.
Finally, three new Super Smash Bros. amiibo will be released on November 15: Incineroar, Chrom, and Simon Belmont.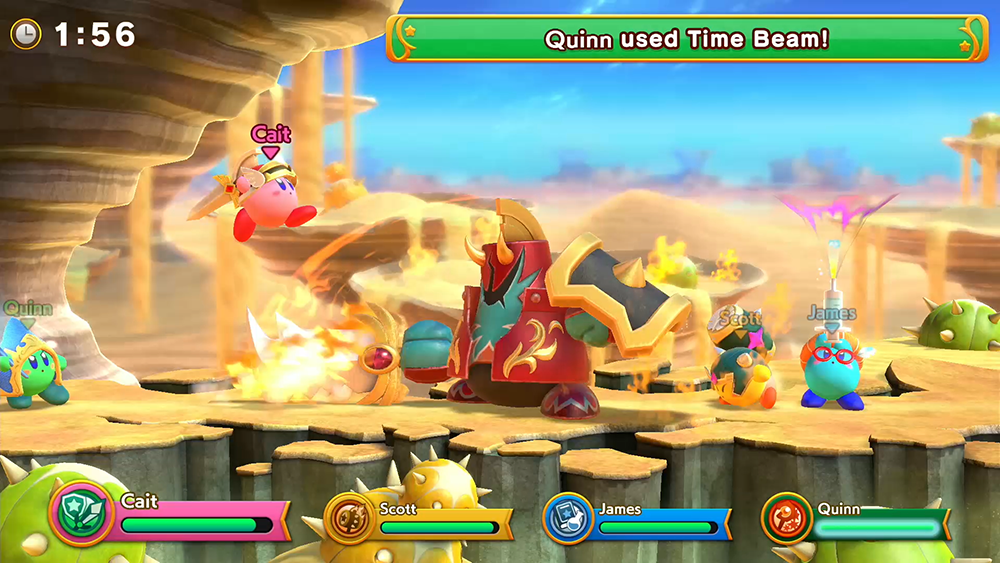 Super Kirby Clash
Available now on the Nintendo eShop, this free-to-play multiplayer game lets up to four players team up to take on boss characters in chaotic battles. All four players control a different Kirby, but each one has a different "Role," like Sword Hero or Beam Mage.
In between battles, you'll be able to craft new weapons, and/or purchase items in the in-game shop. If you have any compatible amiibo figures, you can also use those to receive more items to help you out on your quest.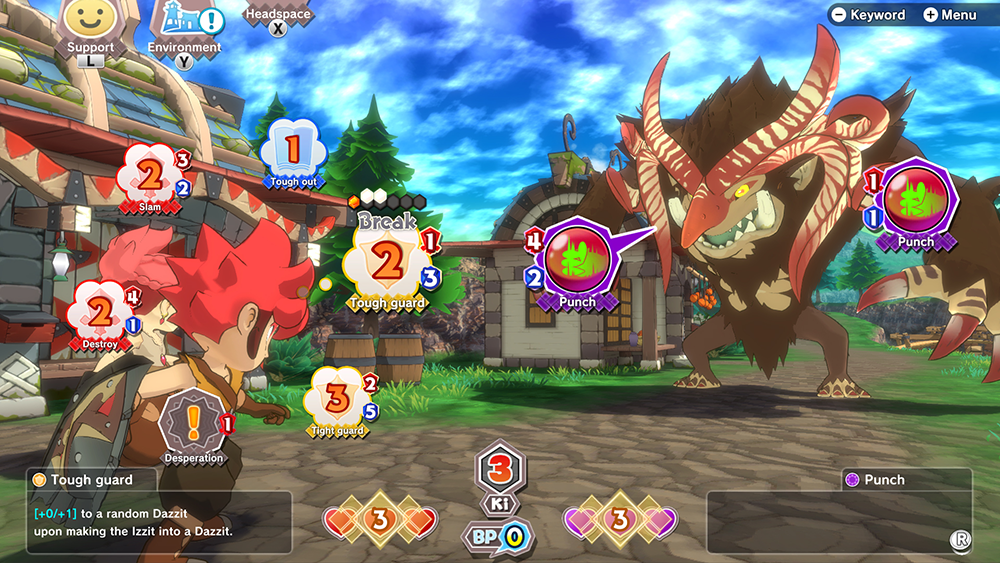 Little Town Hero
Little Town Hero is an upcoming role-playing game from Game Freak, the developer of the Pokemon video games. It takes players to a small village which is blocked off from the outside world by a single gate that villagers aren't allowed to use. You'll take on the role of a young hero who must defend the town from monsters that suddenly appear. Little Town Hero will launch on Switch on October 16 for $24.99. It's available to pre-purchase now on the Nintendo eShop.
Super Nintendo Games on Switch
If you're a Nintendo Switch Online member, your subscription will now include access to a growing library of Super Nintendo games. To start, 20 games will be launched on September 5, with more being added going forward.
All 20 games will support online features, including multiplayer gameplay (depending on the game) and voice chat via the Nintendo Switch Online mobile application. You'll also be able to suspend your progress in these games at any time and come back to them later on without starting over from scratch. Finally, if you run into a rough spot, you can use a rewind feature to rewind each game and play a section again.
Here are the 20 games available at launch (please note that on Nintendo's website, this grouping is listed with a T for Teen rating, though not all games would deserve that high of a rating if rated separately):
Super Mario World
Super Mario Kart
The Legend of Zelda: A Link to the Past
Super Metroid
Stunt Race FX
Kirby's Dream Land 3
Super Mario World 2: Yoshi's Island
Star Fox
F-ZERO
Pilotwings
Kirby's Dream Course
BRAWL BROTHERS
Breath of Fire
Demon's Crest
Joe & Mac 2: Lost in the Tropics
SUPER E.D.F. EARTH DEFENSE FORCE
Super Ghouls'n Ghosts
Super Puyo Puyo 2
Super Soccer
Super Tennis
Nintendo Switch Online members will also have the option to purchase a wireless Super Nintendo controller on Nintendo's website. While the controller isn't available just yet, we do know it will cost $29.99. You'll be able to purchase up to four controllers using a single Nintendo account.