Trainers, it's almost time to embark on a new adventure in the Pokemon universe!
New Pokemon Snap will be released on Nintendo Switch on April 30. The game is inspired by the original Pokemon Snap, which was released on Nintendo 64 in 1999.
In New Pokemon Snap, you'll travel to the Lental region of the Pokemon universe, where you can become a Pokemon photographer. You'll work alongside Professor Mirror and his assistant, Rita, to capture photographs of Pokemon as they live freely in nature, and along the way, you'll be able to investigate the mysterious Illumina Phenomenon, which causes certain Pokemon and vegetation to glow.
The Lental region contains a variety of environments to visit and explore, from lush jungles to dry deserts. Of course, each of these environments is also filled with Pokemon, and you'll be able to create a personal Photodex as you take pictures of these pocket monsters. A Photodex is like a Pokedex, but for pictures.
Rather than allowing you to explore each environment freely, New Pokemon Snap will guide you through each area as your character sits in the NEO-ONE, a self-driving vehicle. This means you'll have a limited amount of time to take pictures of each Pokemon before the NEO-ONE moves on and your vantage point changes.
While riding in the NEO-ONE, you'll be able to toss treats called Fluffruits at Pokemon or at the environment to see how nearby pocket monsters react.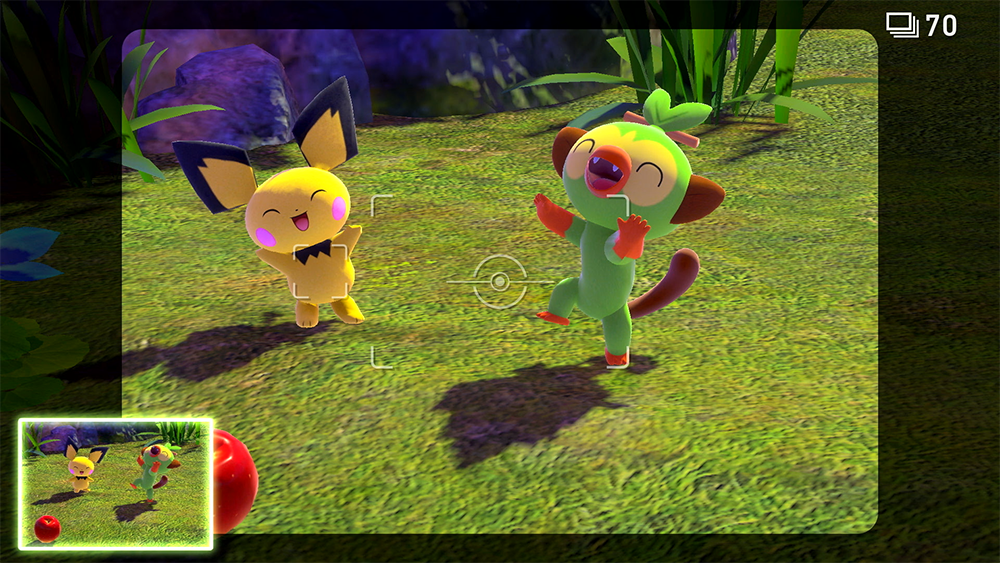 Finally, as you take pictures, Professor Mirror will grade them, with the score for each photograph being determined by a number of factors, including your subjects' poses, how large they appear in the photo, how close they are to looking at the camera, and where they are positioned within the frame. As you progress through New Pokemon Snap, you may see Pokemon behave differently, giving you the chance to take a wider variety of photos.
New Pokemon Snap will be released physically and digitally for Nintendo Switch on April 30 for $59.99. If your family can't wait to become Pokemon photographers, you can pre-order the game right now.
New Pokemon Snap has yet to be rated by the ESRB, but we expect it will be rated E for Everyone.
Keep checking back with SuperParent, as we'll bring you more details about New Pokemon Snap as soon as they're revealed!