You can show off your favorite achievement!
New Pokemon Snap is now available for Nintendo Switch! It allows players to travel to the Lental region of the Pokemon universe, where they'll work to create a Pokemon Photodex by taking pictures of wild Pokemon.
As you complete certain actions in New Pokemon Snap, Professor Mirror will award you with new Research Titles. These are like the game's achievements.
You can display a single Research Title on your in-game profile at any time. If you upload any of the photos you've taken to the game's Internet page, other players will be able to view your in-game profile and the Research Title you've selected to show off.
When you first start New Pokemon Snap, your Research Title will be "Photo Program Newbie". If you ever want to change your Research Title, just follow these steps!
Select the "Lab" icon on the game's main screen.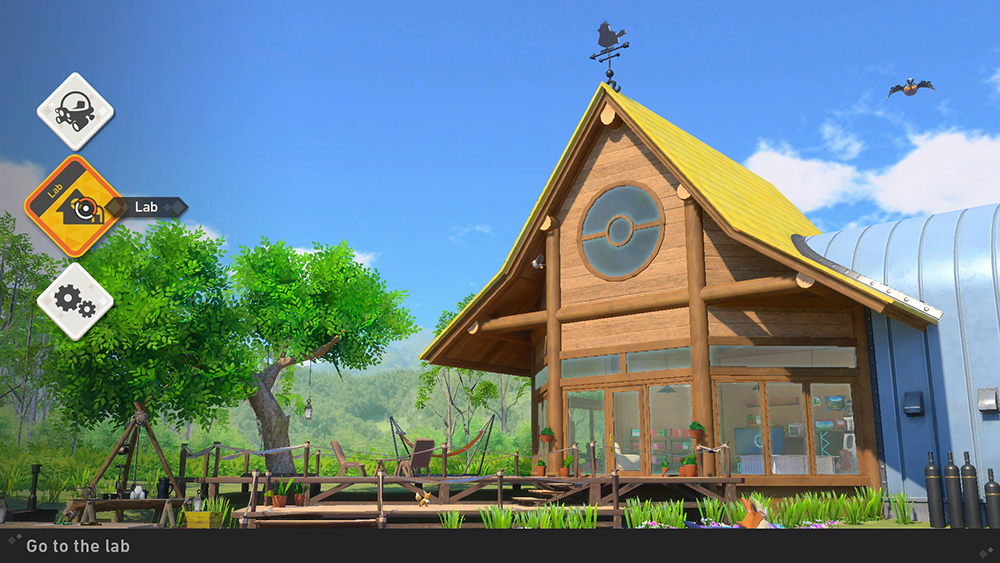 Choose the "Internet" option.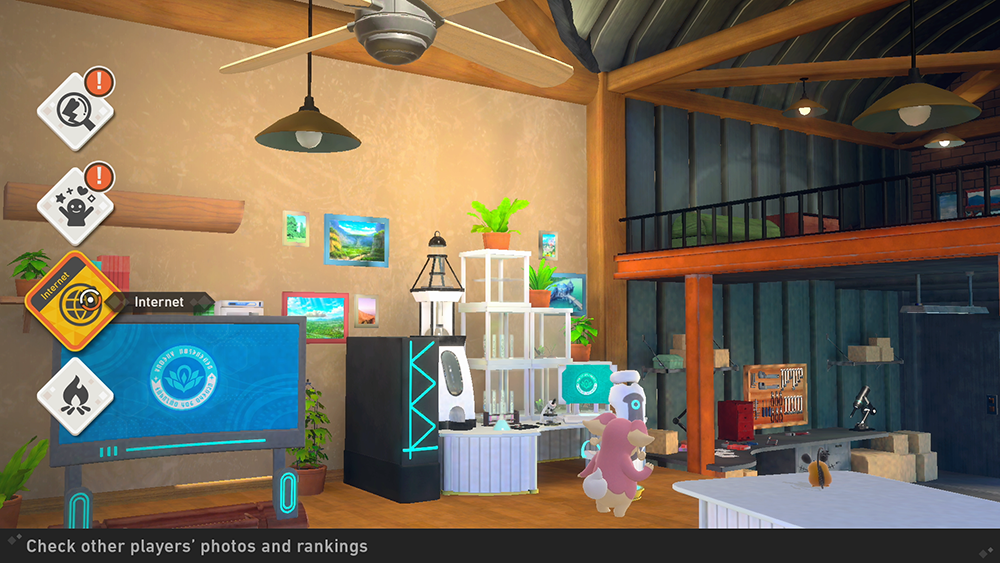 Select "Your Page."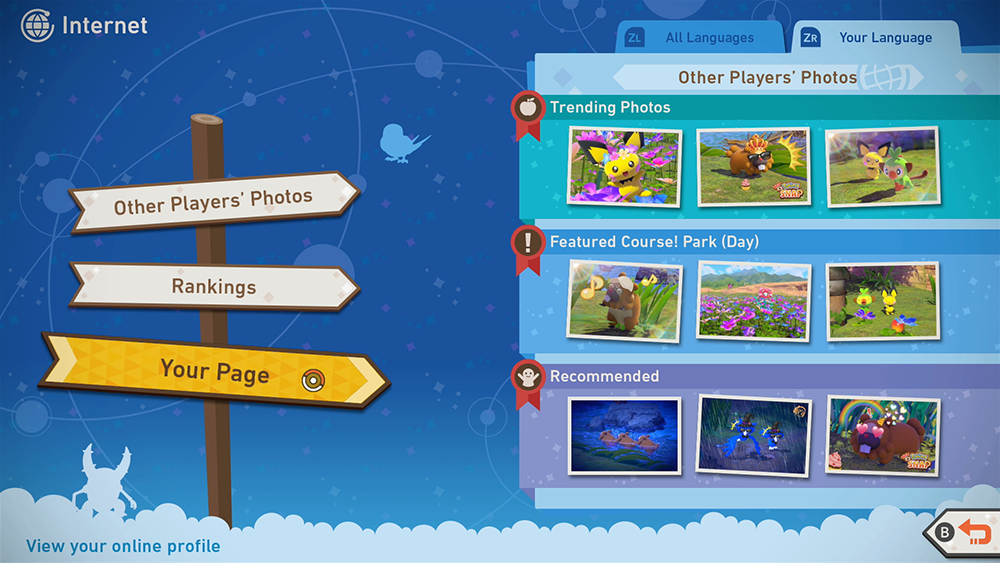 Move your cursor over your current Research Title and press "A" on your controller.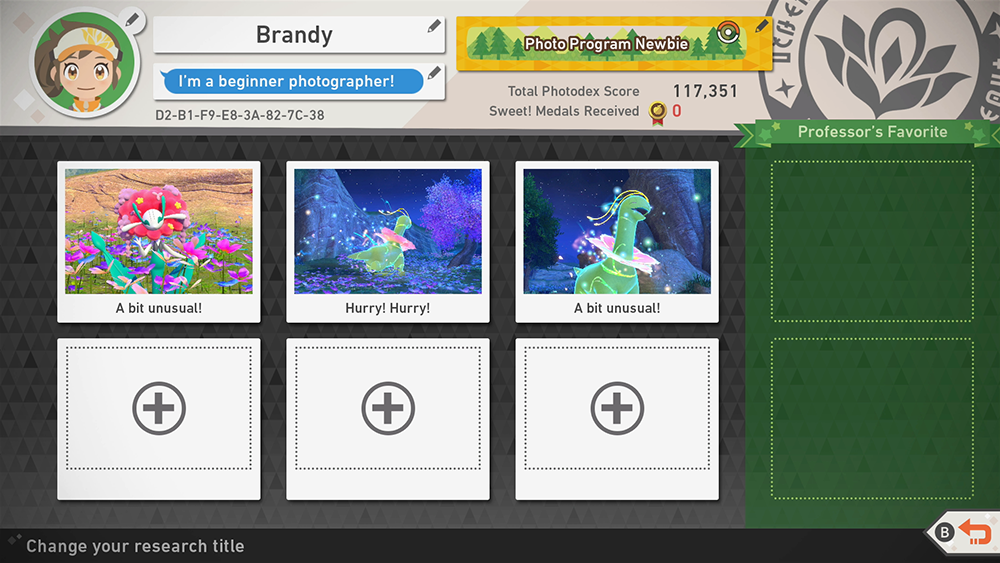 Now, use your cursor to highlight the Research Title you want to use and press "A" to select it.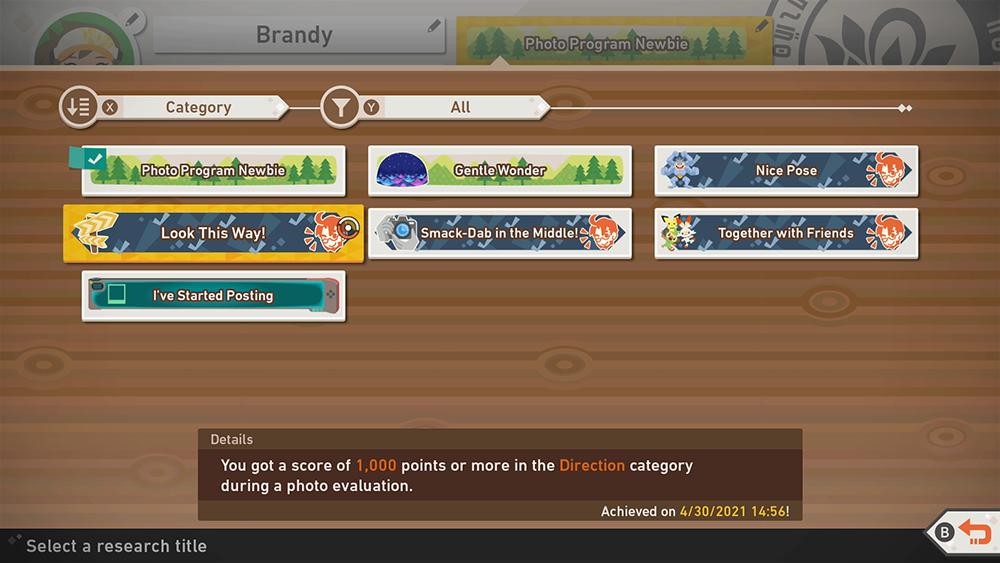 That's all there is to it! As you unlock new Research Titles, you can repeat these steps to change to the one you want to show off!
It will likely take you quite some time to unlock all of the different Research Titles that are available in New Pokemon Snap. That being the case, you may want to check out the ChargePlay Clutch from HyperX. It can extend your device's battery life so you can play New Pokemon Snap (and other Switch games) for a longer period of time before having to charge your Switch. Head over to HyperX's website to learn more about the ChargePlay Clutch and the company's other Switch accessories.
To learn more about New Pokemon Snap, or to view the rest of our guides for the game, check out our previous coverage.
Disclosure: Nintendo gave SuperParent a code for New Pokemon Snap for coverage purposes. HyperX is a sponsor of SuperParent.