They'll come with a code for in-game content.
For the 2020 holiday season, Nintendo released a Fortnite-themed Nintendo Switch console that featured Fortnite imagery, as well as yellow and blue Joy-Con.
Now, later this year, a new set of Fortnite-themed Joy-Con will be released in a standalone package called the Fortnite Fleet Force Bundle. These Joy-Con are different from the ones included with the Fortnite Switch console.
The Fortnite Fleet Force Bundle includes one blue Joy-Con (L) and one yellow Joy-Con (R). The yellow Joy-Con has imagery inspired by Fortnite's "Peely" banana skin. The bundle also includes a download code that will allow buyers to receive 500 V-Bucks, an in-game Glider, and an in-game Pickaxe in Fortnite. V-Bucks are Fortnite's premium currency.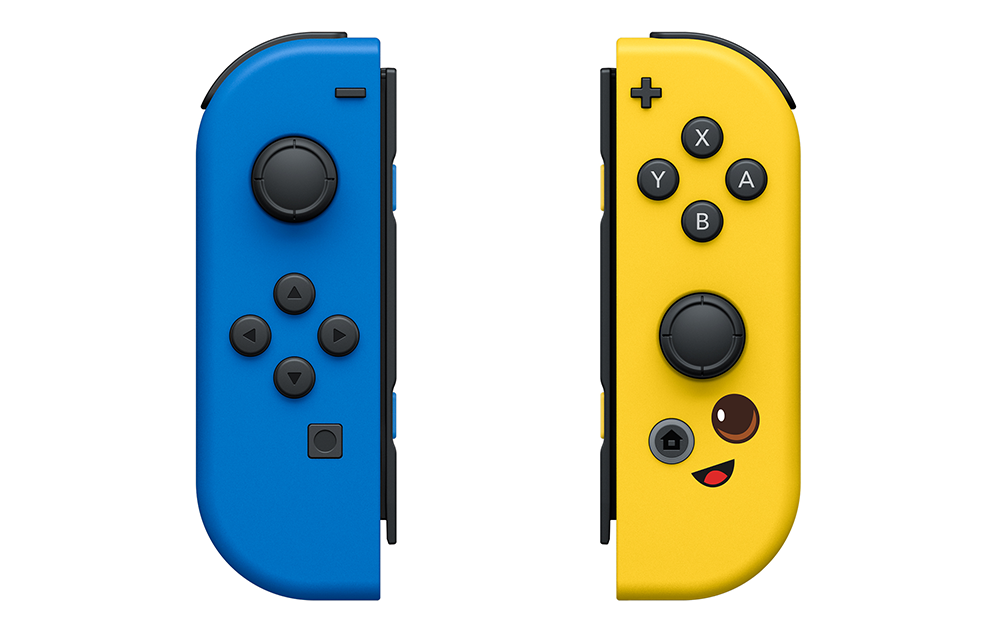 The Fortnite Fleet Force Bundle will be released on June 4. While Nintendo has yet to announce the price for the Fleet Force Bundle, regular Joy-Con are available for $79.99 per set. We expect this bundle to have a similar price, though it may be slightly higher since it includes in-game content for Fortnite. We'll make sure to let you know when more details are revealed.
Will your family pick up these new Fortnite-themed Joy-Con? Let us know on Twitter at @superparenthq.

Brandy Berthelson has been writing about video games and technology since 2006, with her work appearing on sites including AOL Games, Digital Spy, and Adweek's Social Pro Daily. When she's not gaming, Brandy enjoys crafting, baking, and traveling with her husband.