Defeat robots and complete trials in this first-person shooter inspired by Nerf toys.
Nerf Legends is now available on consoles and PC. Inspired by Hasbro's line of toy Nerf "blasters," Nerf Legends is a first-person shooter (FPS) for teens and adults that features both single-player and multiplayer game modes.
When players first begin Nerf Legends, they'll be able to customize the appearance of their character by selecting a gender and then choosing from different head designs, skin tones, hairstyles, and hair colors.
In the game's single-player story mode, players are asked to complete a series of challenges in the "Nerf Trials." Each trial takes place in a computer simulation and contains a series of objectives to complete, which will ask players to activate switches, make their way through buildings, defeat enemies, and more. As players progress through trials, they'll be required to perform lots of platforming (strategic jumping), and they have access to a double-jump ability for reaching higher platforms and clearing long gaps.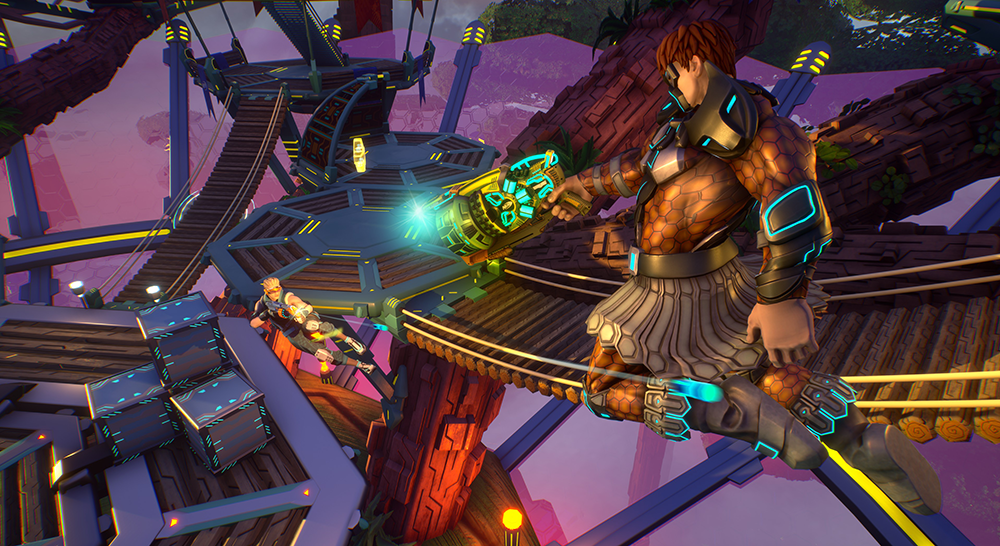 Environments feature robotic enemies that players can defeat with a variety of Nerf-inspired weapons (including melee weapons). Since these are technically Nerf weapons, players aren't shooting real bullets and are instead shooting "darts." However, the game has a science fiction theme, so its weapons also aren't designed to look or act like "toys."
That is, the weapons and shooting gameplay here are more "mature" than what you might find in a children's game (the darts don't look like foam), but Nerf Legends isn't as violent as a more adult-oriented franchise like Call of Duty. Even so, Nerf Legends isn't designed for kids, as the game has been rated T for Teen by the ESRB.
As players defeat enemies, they'll earn points, and they can increase their score multiplier by dealing damage without taking any hits. Players will earn up to three medals on each trial depending on the number of points they earned, and they can also unlock additional Nerf blasters over time.
When players take damage during one of these trials, they can collect healing items in the environment to refill a portion of their health. If they "die," they'll respawn in the simulation and can continue playing.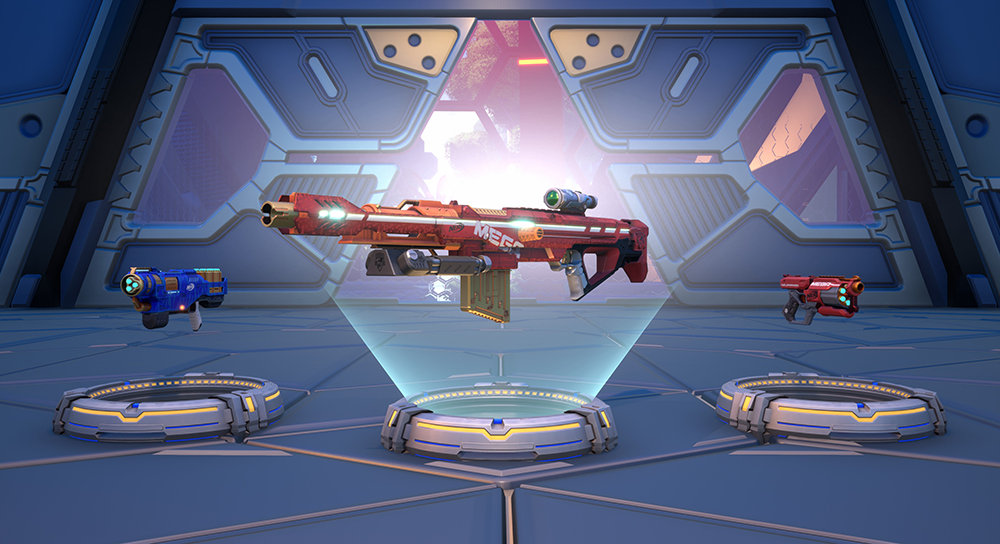 In addition to featuring a single-player story mode, Nerf Legends features multiplayer modes for up to eight players. The game's multiplayer modes allow players to work together in 4vs4 team matches, as well as test their skills individually in "free-for-all" matches.
Nerf Legends is now available for $49.99 on Switch, PlayStation 5, PlayStation 4, Xbox Series X/S, Xbox One, and PC. The game is rated T for Teen by the ESRB.
Check out some single-player gameplay from Nerf Legends on Switch in our video below.
Disclosure: SuperParent received a code for Nerf Legends for coverage purposes.