They're available to pre-order now.
January 29 is National Puzzle Day, and puzzle company Ravensburger is celebrating in a big way by releasing a number of puzzles for pre-order on Amazon!
The selection of new puzzles includes options for both kids and adults, with piece counts ranging from 24 to 1,000. Here are some of the new puzzles you can pre-order right now!
Kids Puzzles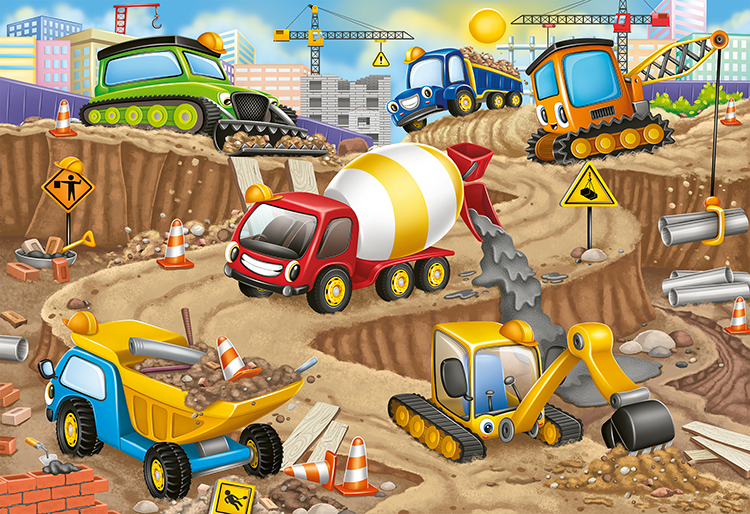 Construction Fun (24-Piece Floor Puzzle) – $15.99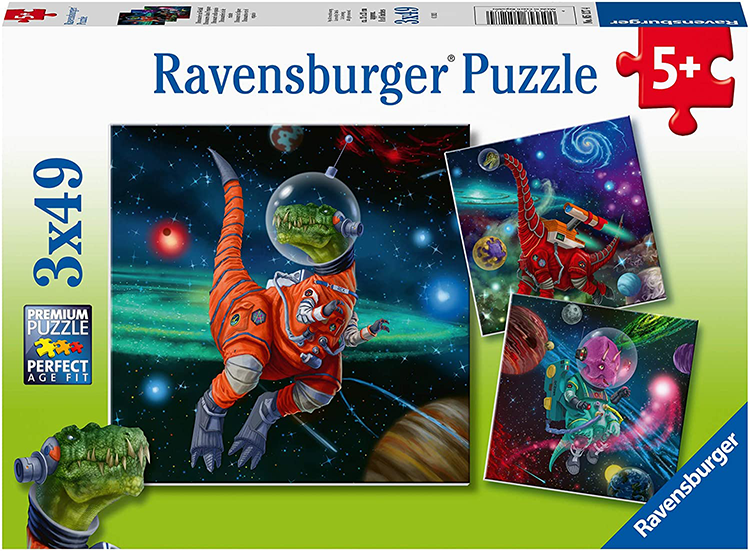 Dinosaurs in Space (Three 49-Piece Puzzles in one box) – $12.49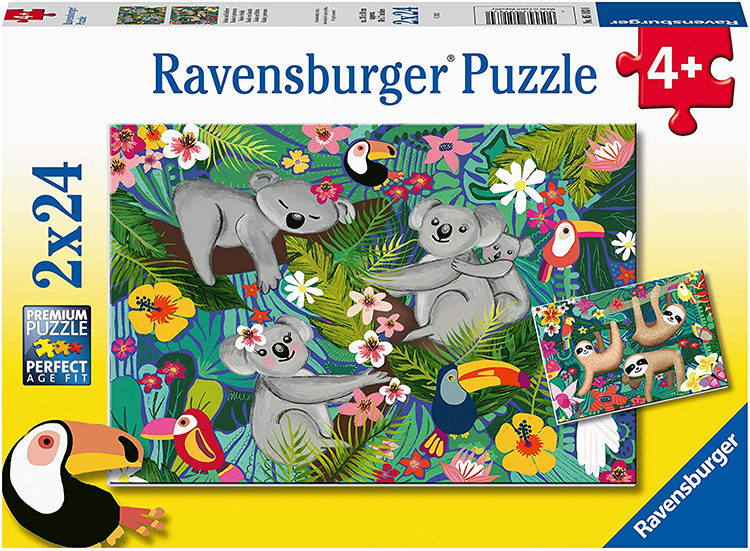 Koalas and Sloths (Two 24-Piece Puzzles in one box) – $12.49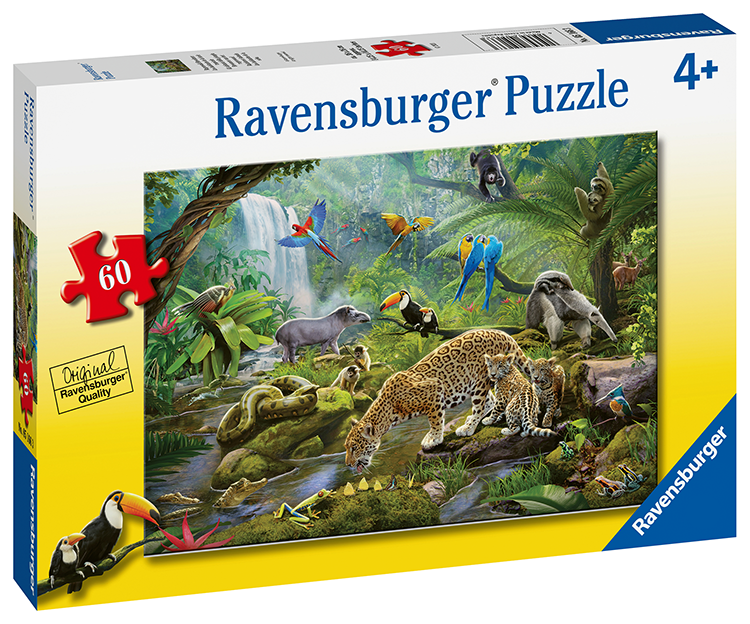 Rainforest Animals (60 Pieces) – $12.49
Adult Puzzles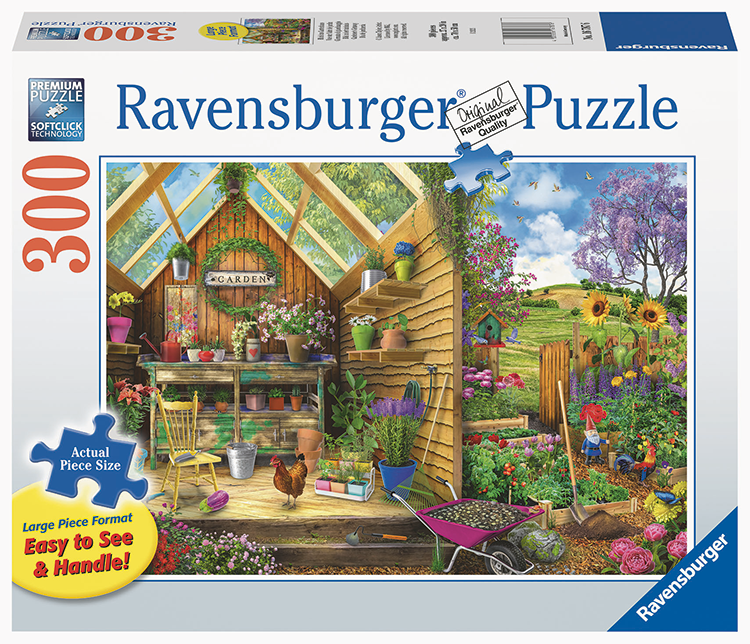 Gardener's Getaway (300 Pieces) – $18.49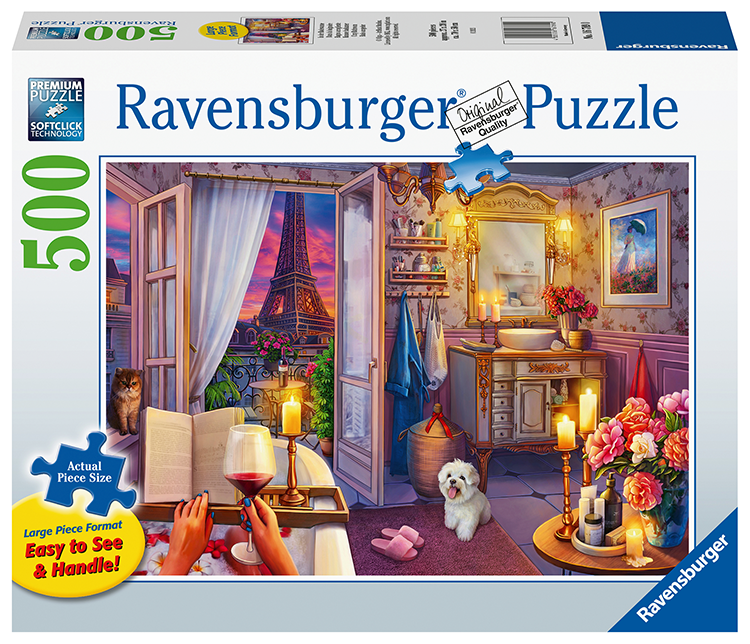 Cozy Bathroom (500 Pieces) – $18.49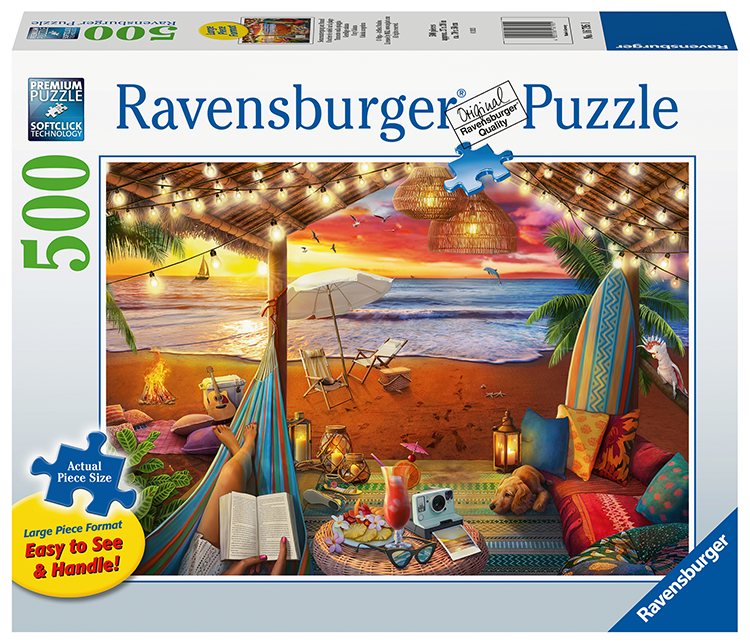 Cozy Cabana (500 Pieces) – $18.49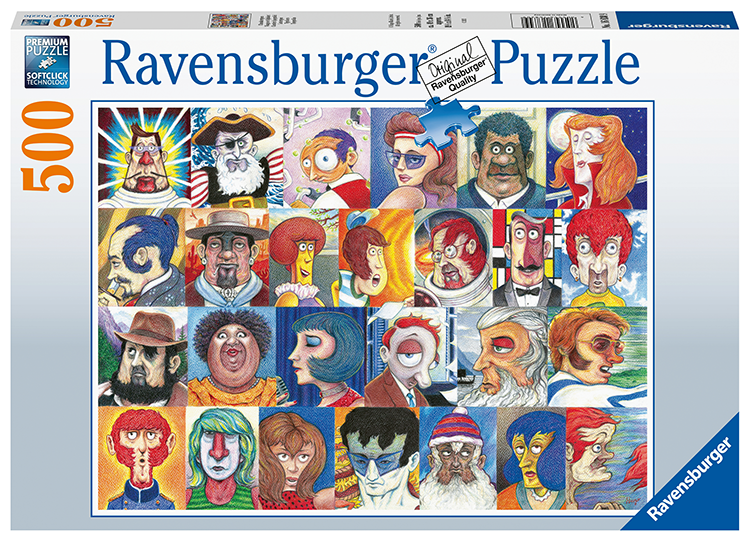 Typefaces (500 Pieces) – $15.49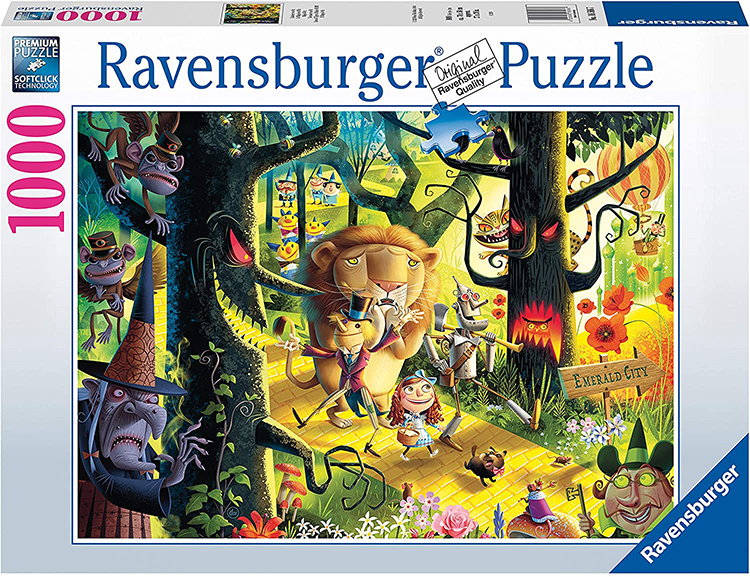 Lions, Tigers & Bears, Oh My! (1,000 Pieces) – $20.99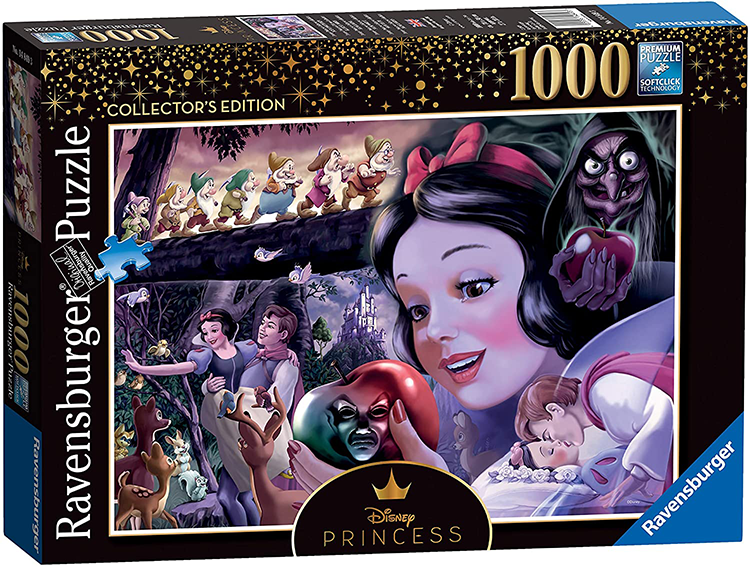 Disney Heroines Collection – Snow White (1,000 Pieces) – $24.99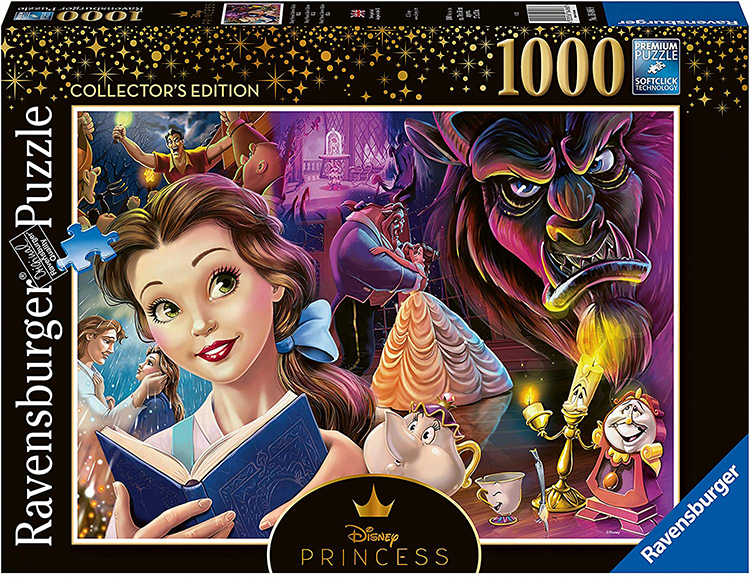 Disney Heroines Collection – Belle (1,000 Pieces) – "Out of stock" as of this writing, you can add it to your wishlist!
Ravensburger said these puzzles will officially go on sale on March 1, but Amazon lists an earlier release date for each one: February 19.
In addition to these new puzzles, some of Ravensburger's best selling puzzles are now back in stock and are available to purchase on Amazon. Check them out!
Kids Puzzles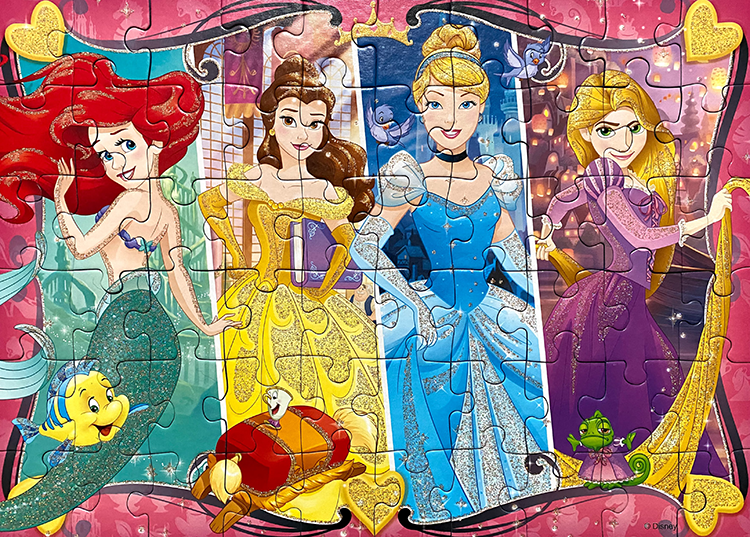 Disney Princess Heartsong (60 Pieces, Glitter puzzle) – $13.99
This children's puzzle features Ariel, Belle, Cinderella, and Rapunzel. The pieces have touches of glitter that make the finished puzzle sparkle in the light (you can see the glitter's texture in our picture above). The glitter also doesn't come off when you touch the pieces, so you don't have to worry about kids making a mess as they put this one together!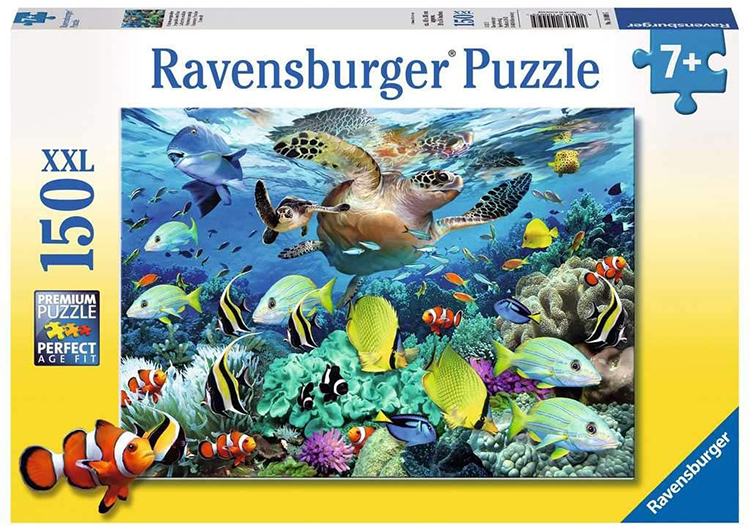 Underwater Paradise (150 Pieces) – $12.99
Adult Puzzles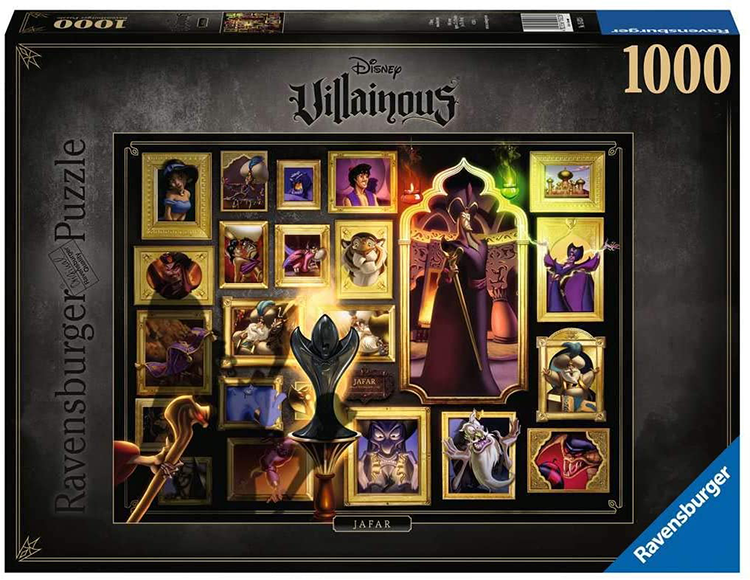 Disney Villainous – Jafar (1,000 Pieces) – $24.99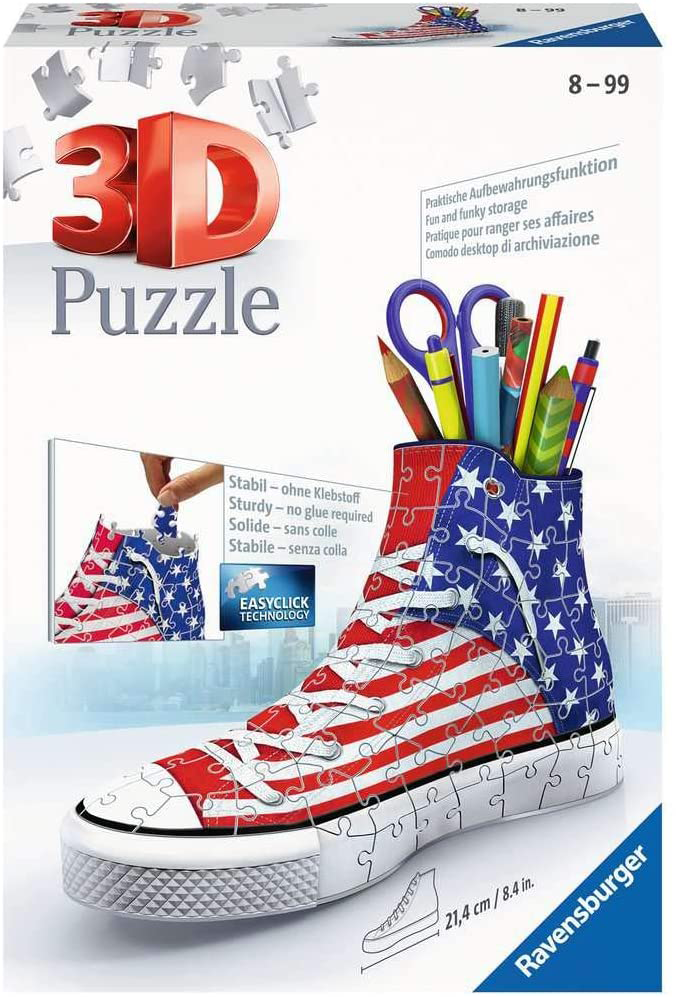 3D Sneaker, American Style (108 Pieces) – $19.99 (You can learn more about Ravensburger's 3D sneaker puzzles in our previous coverage.)
Unfortunately, Ravensburger's jigsaw puzzles are sometimes purchased by resellers, who relist them on Amazon at a higher price to make a profit. As of this writing, the puzzles we've listed above are available for their standard suggested retail prices.
Disclosure: Ravensburgers sent SuperParent the Disney Heartsong puzzle for coverage purposes.
Top image © MNStudio / Adobe Stock