Players can collect and upgrade champions in this free-to-play strategy game.
Hyper Dot Studios and Outfit7 released Mythic Legends on mobile devices. The free-to-play strategy game allows players to compete in tournaments against other players' teams and build their collection of champions over time.
During each tournament, the player competes against other players' saved teams in asynchronous one-on-one battles. This means players in a tournament don't have to be playing the game at the same time to compete.
During a battle, each player has a Legend character that stands on their side of a vertical playing field. Players can deploy one or more of their Champion characters onto the battlefield before the battle begins. Each Legend and Champion character has its own class, specialities, and stats. Once players have deployed their chosen units to the battlefield, they can tap the "Battle" button to watch the battle play out.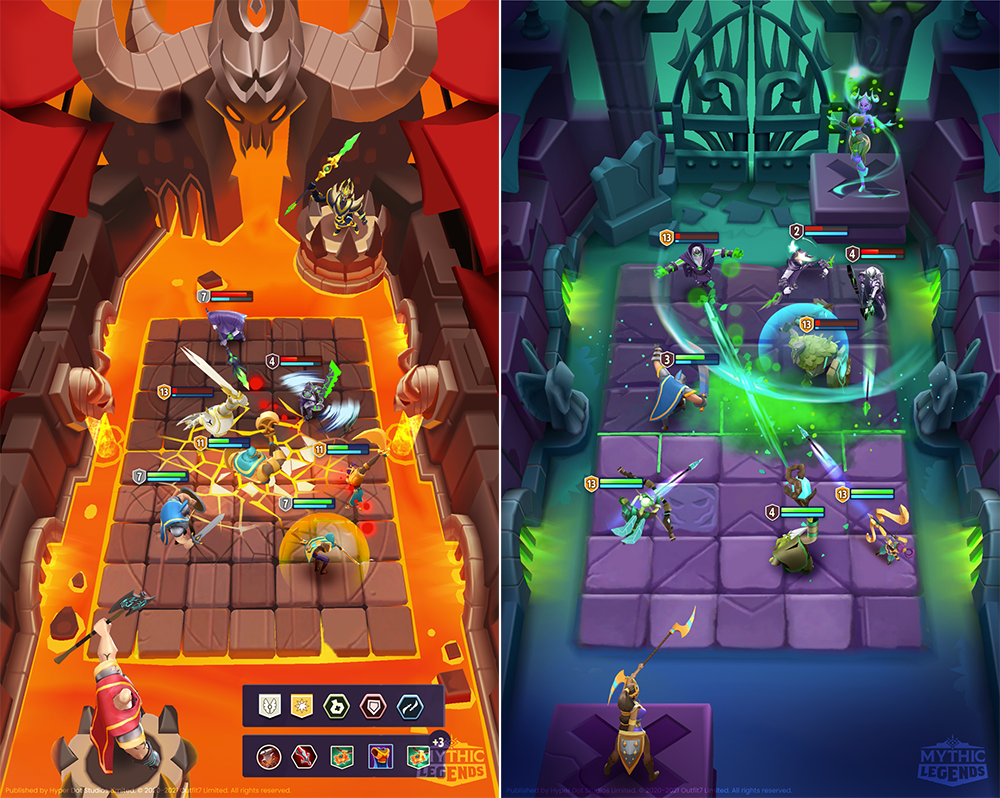 When a player wins a battle, the opponent's Legend character will take damage, but it may or may not be knocked out entirely, depending on the amount of health the Legend had at the beginning of the battle. Each tournament will continue with players dealing damage to their opponents' Legends until a Legend is knocked out, which eliminates the player from the tournament. The last player standing wins the tournament.
As players continue to play Mythic Legends, they'll be able to collect new Champion and Legends characters, as well as upgrade their characters' stats to make them stronger. While players can unlock lots of in-game content for free by continuing to play the game, they can also spend premium currency to unlock extra content instantly.
There are many ways to spend real money in Mythic Legends, so make sure your device's settings will prevent kids from accidentally spending money while playing the game.
Mythic Legends is available to download for free on iOS and Android devices. The game is rated 12+ on iOS and E10+ for Everyone 10+ on Android.
Check out some gameplay from Mythic Legends on iPhone in our video below.