Take care of cute animals in this veterinary simulation game for kids.
My Universe – Pet Clinic Cats and Dogs is one of the latest titles in the My Universe series from Microids, which allows kids to experience different careers and parts of adulthood, such as becoming a fashion designer or raising a baby. While all of My Universe games are technically part of the same franchise, they're all independent experiences, so kids don't have to play every game to enjoy a single title on its own.
In My Universe – Pet Clinic Cats and Dogs, you'll start by naming your character and choosing to play as a boy or a girl. You can also customize the look of your character by choosing from different skin tones, hairstyles, hair colors, and more.
From there, you'll be able to open your clinic and take care of friendly cats and dogs with a variety of illnesses. To start, you'll only have access to an examination room and some simple procedures, like being able to bandage a small wound or remove ticks from an animal's fur.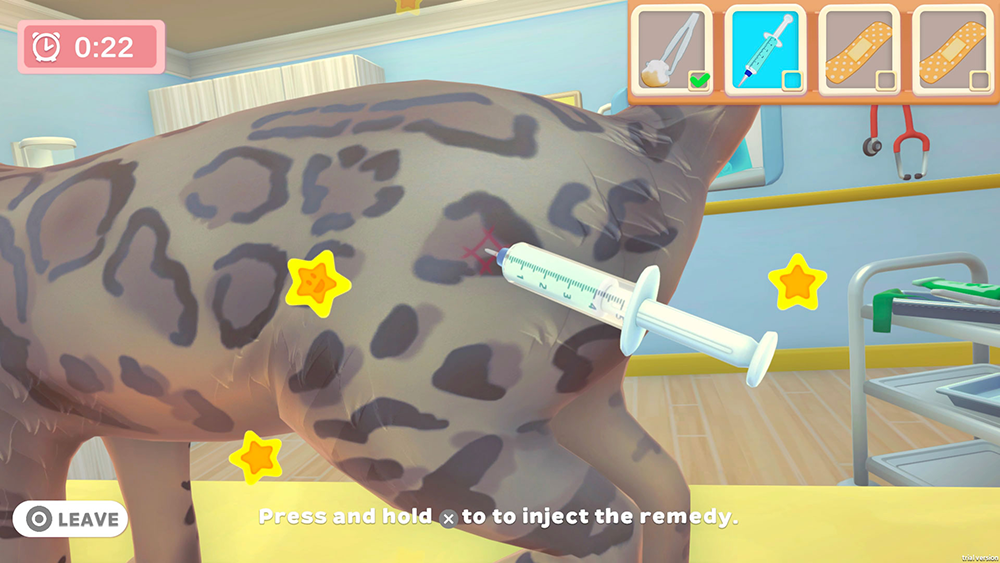 As you treat animals, you'll unlock additional rooms for your clinic (the first is a pharmacy where you can create medicine). You'll also be able to upgrade your clinic to unlock additional treatment options.
Treating each animal is a step-by-step process. Depending on the animal's illness, you'll need to complete tasks such as listening to their heartbeat or inspecting their fur with a magnifying glass (as examples), before moving onto treatment tasks like applying bandages, injecting shots, or mixing ingredients to create medicines, among others.
Some steps in the treatment process require just a few button presses, and kids can follow on-screen prompts to complete each one. Other tasks are a bit more complicated, and contain mini-games for kids to play. For instance, when players need to mix ingredients together to create a medicine, they'll play a quick rhythm game that asks them to tap the correct buttons at the right time as prompts move across the screen. Another mini-game asks kids to watch a sequence of actions and then repeat them, and so on.
Players receive a rating for each step in the treatment process, depending on their performance. The game also keeps track of how long each task takes to complete, so players are encouraged to complete them as quickly and as accurately as possible.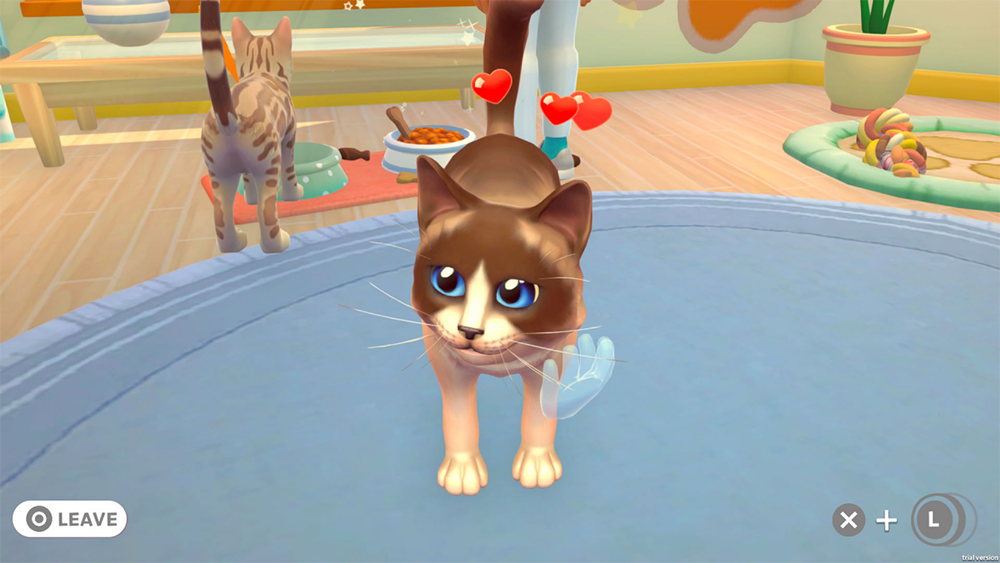 Finally, the game lets players pet the cats and dogs to see them react. Players may also need to pet an animal during the treatment process if the animal is scared.
My Universe – Pet Clinic Cats and Dogs is available now on Switch, PlayStation 4, and PC. The game is rated E for Everyone by the ESRB.
While Pet Clinic Cats and Dogs is made for kids, the game's dialog and instructions are presented through text, rather than voice acting, so players need to know how to read. In addition, we noticed some issues with the game's text, where the dialog or a pet's file may not perfectly match the animal's injury. For instance, in one case, we treated a dog's left-front paw, but the game's text referenced an injury on the pet's right-front paw. While this isn't a game-breaking issue, it's something parents should be aware of.
Check out 23 minutes of gameplay from My Universe – Pet Clinic Cats and Dogs on Switch in our video below.
Disclosure: Microids gave SuperParent a code for My Universe – Pet Clinic Cats and Dogs for coverage purposes.