Design apparel as you run your own clothing store.
My Universe – Fashion Boutique is one of the newest games in the "My Universe" franchise from Microids. The My Universe franchise features games made for kids that allow them to virtually experience different parts of adulthood. While games like My Universe – My Baby and My Universe – School Teacher are all technically in the same franchise, each game is a separate experience, meaning you don't have to play all of them to enjoy a single title on its own.
In My Universe – Fashion Boutique, you'll create your own character by choosing from different face shapes, hairstyles, and so on, and then take over a clothing store where you can design a wide variety of clothing and accessories to fulfill customer requests.
Each day, multiple guests will visit your shop. They may choose something pre-made off of the rack (in this case, all you have to do is check them out), or, they may have a particular request for you to fulfill.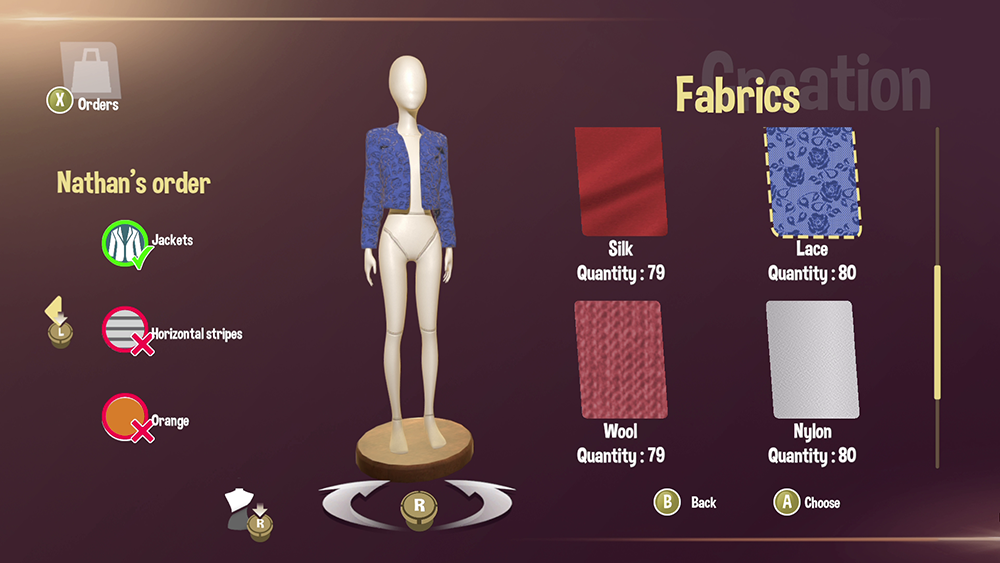 For example, customers may ask for a specific kind of item (like a top), or they may ask for something more generic, like a blue piece of clothing, or something made without patterned fabric. Customers may also ask for clothing that matches a particular style, like "Glamour" or "Rock," among others.
You have a limited number of pre-made clothing items to choose from at the beginning of the game, and you can create any extra items you need from scratch.
So long as you create or choose a piece of clothing that matches the customer's requests, the final look of the item is up to you. For instance, if a customer only asks for something blue, it's up to you to decide whether they receive a blazer, a pair of pants, a skirt, etc. You're also free to give a guest a piece of clothing you've already sold to someone else, since you have an unlimited supply of each item.
When creating a new piece of clothing, each category has lots of different customization options to choose from.
As just a few examples, you can choose from multiple necklines on a top, change the length of a skirt or dress, choose from multiple kinds of fabric (cotton, wool, etc), and decide whether or not the fabric should be plain or have a pattern.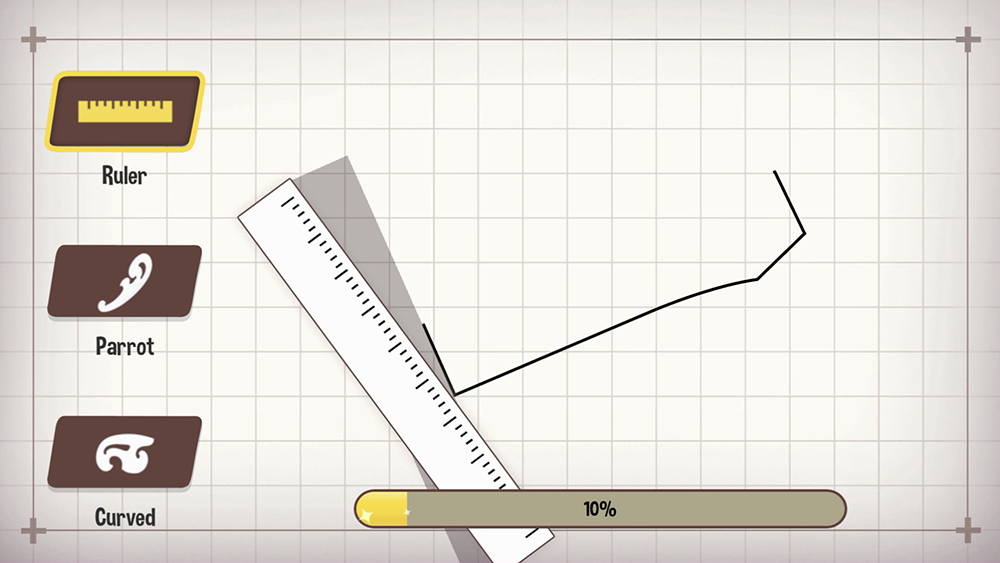 Once you've settled on the look for a design, you can actually create the piece of clothing through three mini-games. For instance, the cutting mini-game asks you to cut fabric by pressing a button at the right time as a pair of scissors moves across a bar at the bottom of the screen.
As you fulfill requests and sell clothing to customers, you'll earn coins that can be spent to unlock new types of clothing or clothing customization options so that you'll have even more items to choose from going forward.
Finally, as you progress, you'll be able to participate in fashion shows in spots like Moscow and Tokyo, among others.
My Universe – Fashion Boutique is available now on Switch, PlayStation 4, PC, and Mac. The game is rated E for Everyone by the ESRB.
Even though the games in the My Universe franchise are designed for kids, My Universe – Fashion Boutique doesn't have voice acting, and players will need to be able to read quite a bit of dialog and menu text as they make their way through the game. (We also noticed some grammatical errors in the in-game text, which is something parents should be aware of.)
Check out some gameplay from My Universe – Fashion Boutique in our video below.
Disclosure: Microids gave SuperParent a code for My Universe – Fashion Boutique for coverage purposes.