Run a restaurant and prepare dishes in this simulation game for kids.
My Universe – Cooking Star Restaurant is one of the newest games in the My Universe franchise from Microids. This series of children's games allows kids to experience different parts of adulthood (like being a parent), as well as different careers (like being a fashion designer). Even though all of the games are in the same franchise, each one is a separate experience, so kids don't need to play all of the games to enjoy a single one.
In My Universe – Cooking Star Restaurant, players will open their own restaurant and will be able to serve guests more than 30 different recipes, from hamburgers and bagel sandwiches to cupcakes and beyond.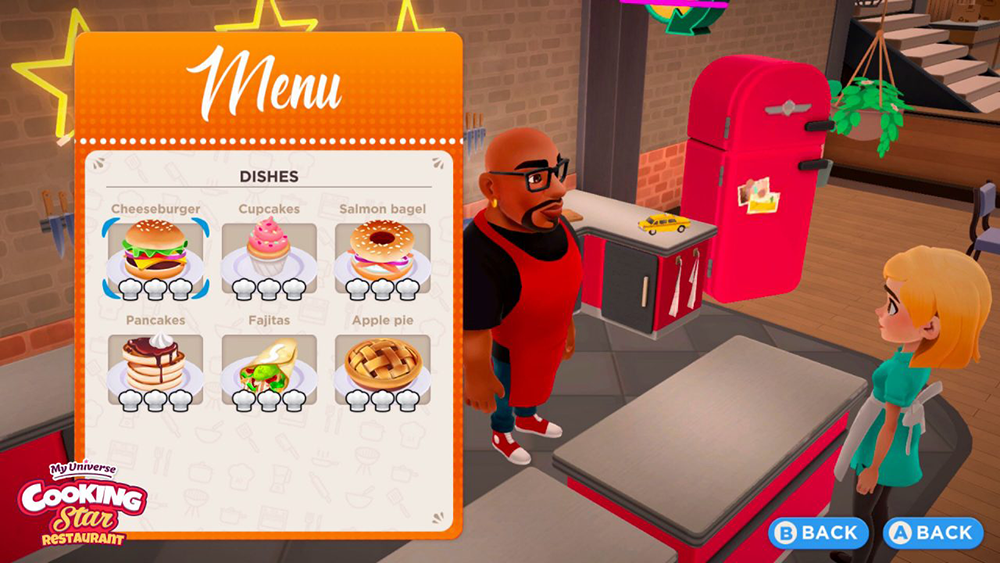 You'll need to take care of the needs of each party that enters your restaurant. This involves showing them to the right table based on their requests (they might request a spot on the first floor of your restaurant, for instance), taking their orders, preparing their dishes, serving their food, and then cleaning the table after they've left.
The cooking gameplay in My Universe – Cooking Star Restaurant is similar to that of games like Cooking Mama and Waku Waku Sweets. You'll need to prepare each dish by completing a series of mini-games inspired by the real-world steps chefs might take to prepare the recipe in the real world. For instance, you might need to mix ingredients together by moving your left analog stick in a circular motion, or crack eggs by tapping the right buttons as they appear on the screen.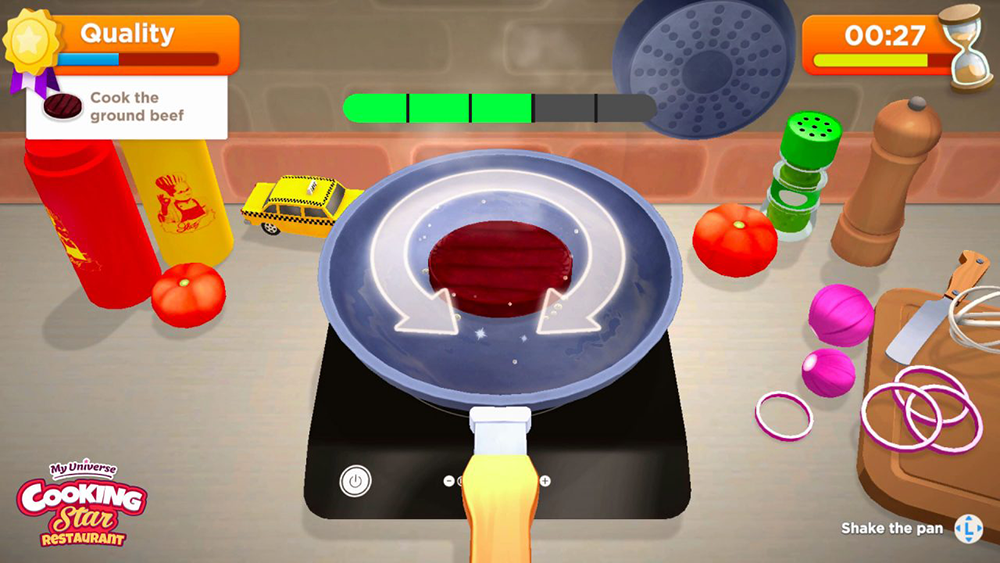 You'll earn up to three chef's hats on each step in a recipe's preparation. The more chef's hats you earn, the higher the quality of your final dish. As you complete dishes, you'll earn experience points that allow you to unlock more recipes to prepare over time. Plus, as you progress through the game, you'll unlock more areas of the restaurant, including extra kitchens, as well as different tables to manage.
My Universe – Cooking Star Restaurant is now available on Switch, PlayStation 4, PC, and Mac. The game is rated E for Everyone by the ESRB.
Check out some gameplay from My Universe – Cooking Star Restaurant on Switch in our video below.
Disclosure: Microids gave SuperParent a code for My Universe – Cooking Star Restaurant for coverage purposes.