Players can become a customizable pony in this kid-friendly Roblox experience.
To celebrate the release of new episodes of My Little Pony: Make Your Mark on Netflix, Hasbro has launched My Little Pony: Visit Maretime Bay on Roblox.
In My Little Pony: Visit Maretime Bay, the player's avatar (which is typically a human in Roblox experiences) is turned into a customizable pony. The experience allows players to explore the virtual world of Maritime Bay, take selfies with the "Mane 5" ponies from the series, and play a variety of mini-games.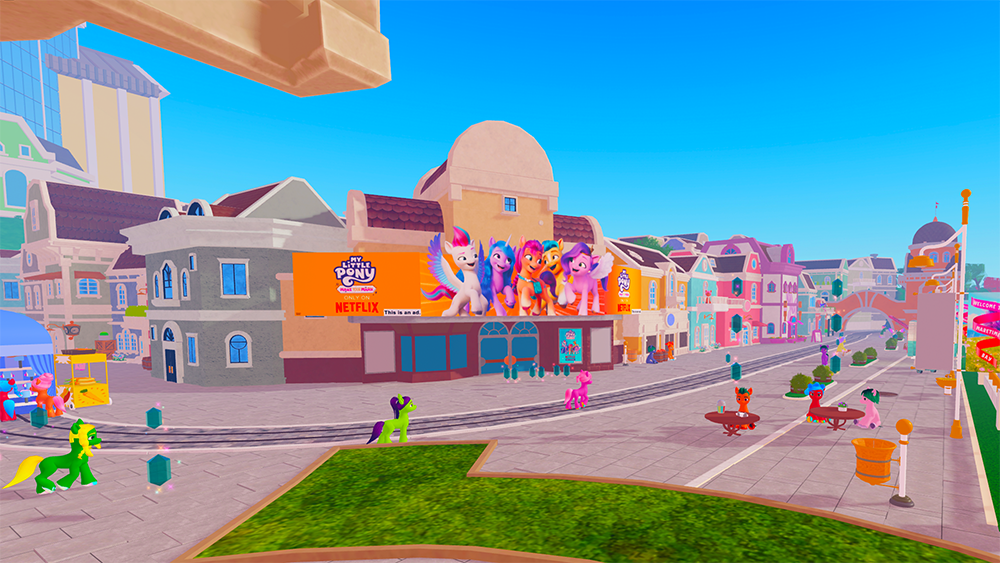 My Little Pony: Visit Maretime Bay was designed to be a safe experience for kids. For one, the experience isn't monetized through Robux (Roblox's premium currency), meaning kids can't spend Robux to unlock additional in-game content. Roblox's chat feature is also unavailable in the experience.
Instead of spending Robux, players can collect an in-game currency called crystals, which they can spend on customization items for their pony avatar. In addition, the experience allows players to earn badges, as well as limited edition accessories for their Roblox avatar.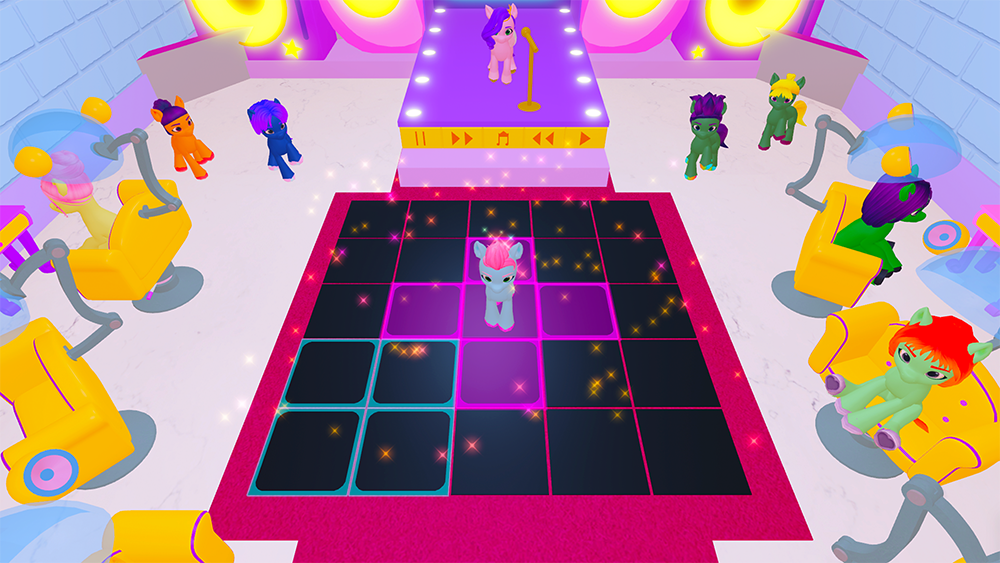 In a press release, Jessica Murphy, SVP of Entertainment Brand Marketing at Entertainment One, commented on the My Little Pony: Visit Maretime Bay Roblox experience (Hasbro owns Entertainment One):
"When we started to imagine how My Little Pony would show up in the metaverse, it was really important for us to stay true to our core values of friendship, self-expression, and celebrating each other's uniqueness. We're pushing what's possible on Roblox through a novel experience that allows kids and their parents to transform their typical avatar into a Pony, allowing them to become part of the story as they interact with our characters. And, we're focused on ensuring that our fans enjoy Maretime Bay in a free, safe environment."
The My Little Pony: Visit Maretime Bay experience is now available for free on Roblox. The experience has an age rating of "All Ages." You can learn more about Roblox's age ratings in our previous coverage.
Is your family excited to try the My Little Pony: Visit Maretime Bay experience on Roblox? Let us know on Twitter at @superparenthq.