SuperParent had the chance to try the game before it's released.
Later this year, youngsters and adults alike will be able to visit the colorful world of Peppa Pig in My Friend Peppa Pig, a new video game from developer Petoons Studio and publisher Outright Games.
During a recent media event, SuperParent had the chance to play My Friend Peppa Pig, and we were delighted by the family-friendly experience.
In My Friend Peppa Pig, players will become a new animal character in Peppa's world. Kids (and adults) can create their own character by choosing the animal species they'd like to become (like a dog or mouse), and then selecting the clothing and accessories they'd like to wear.
Rather than having traditional gender options (boy or girl), My Friend Peppa Pig allows players to choose from two outfits — one that resembles a dress and one that doesn't. They also can't name their character. That is, the game will always refer to them using words like "you," so the dialog will always match their character.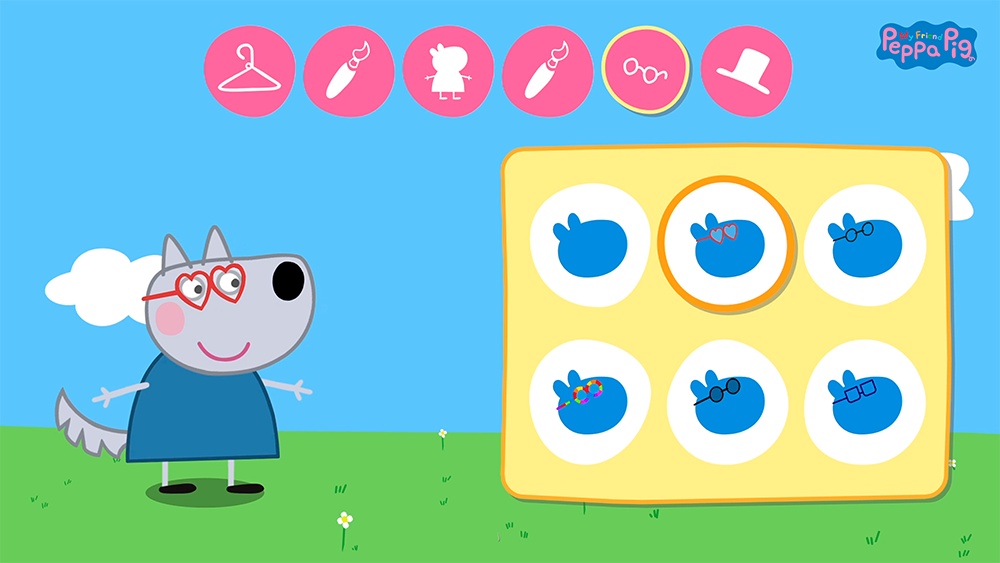 Gameplay in My Friend Peppa Pig allows kids to complete simple activities with Peppa and her friends. For instance, they can head to the Playgroup and color a picture or play a musical instrument, they can help Peppa's dad as he prepares food in the kitchen, and so on.
Players can walk around using the analog stick and interact with objects and complete activities using mostly single-button gameplay. This simple control scheme means even the youngest players should be able to easily make their way through the experience.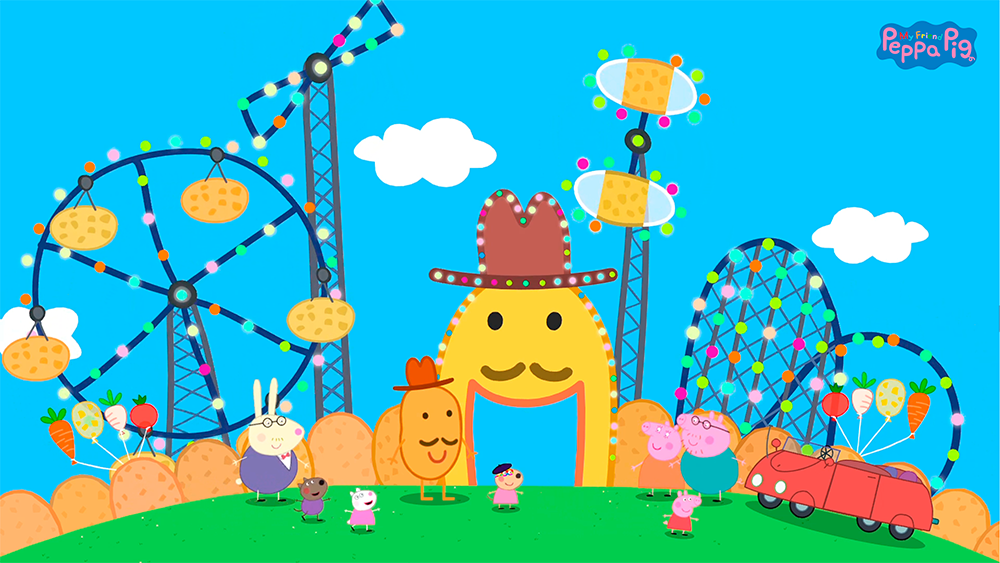 While the game does include some guided activities, like one that asks players to find a missing item and another that lets kids participate in a race at the Playgroup, kids can typically freely explore environments and complete actions or talk to characters in the order they want. Overall, kids can visit multiple locations in Peppa's world, from Peppa's house and the Playgroup to Peppa's grandparents' house, Potato City (an amusement park), and beyond.
Finally, My Friend Peppa Pig features full voice acting, as well as on-screen subtitles, so kids young and old can follow along with the story even if they don't know how to read.
My Friend Peppa Pig will be released on Switch, PlayStation 4, Xbox One, and PC on October 22, 2021. The game has been rated E for Everyone by the ESRB.
Is your family excited to play My Friend Peppa Pig? Let us know on Twitter at @superparenthq.