Help Moon Pi travel through space in this level-based puzzle game.
Moonshot: A Journey Home is now available on Apple Arcade, Apple's game subscription service that gives subscribers unlimited access to a curated selection of games for a single monthly price.
In Moonshot: A Journey Home, a young moon named Moon Pi has been separated from "Mother Earth" and players will need to help Moon Pi make its way home. In each level of this puzzle game, players will need to "slingshot" Moon Pi around obstacles in space in order to reach a portal somewhere in the stage.
In each level, players can tap and drag on Moon Pi to set up their "shot," and when they do, a trajectory line will appear to give them an idea of where Moon Pi will go once they let go (though the line doesn't extend far enough to see the entire path Moon Pi will take). Players will need to account for the gravitational pull of nearby objects (like planets and black holes) when they plan each move.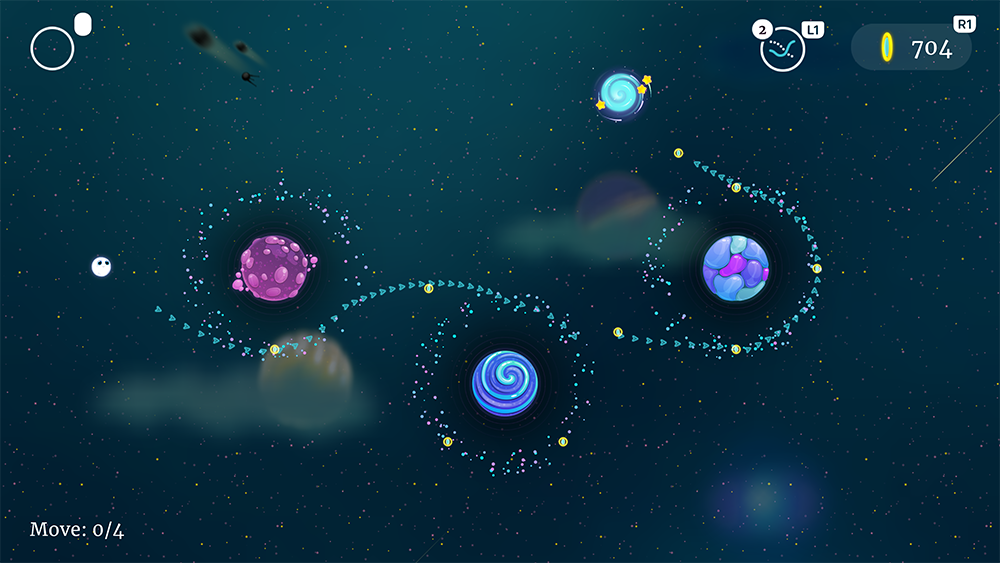 Levels will become more complicated as players progress. If Moon Pi hits an obstacle, it will return to its previous position and players can try the move again.
Players can collect stars in each stage by having Moon Pi fly into them, and they'll need to collect a certain number of stars across all levels to unlock more stages. Players can also collect coins as they play, which they can spend on new outfits for Moon Pi, hints that will show them the trajectory they should use for their next move, and stars.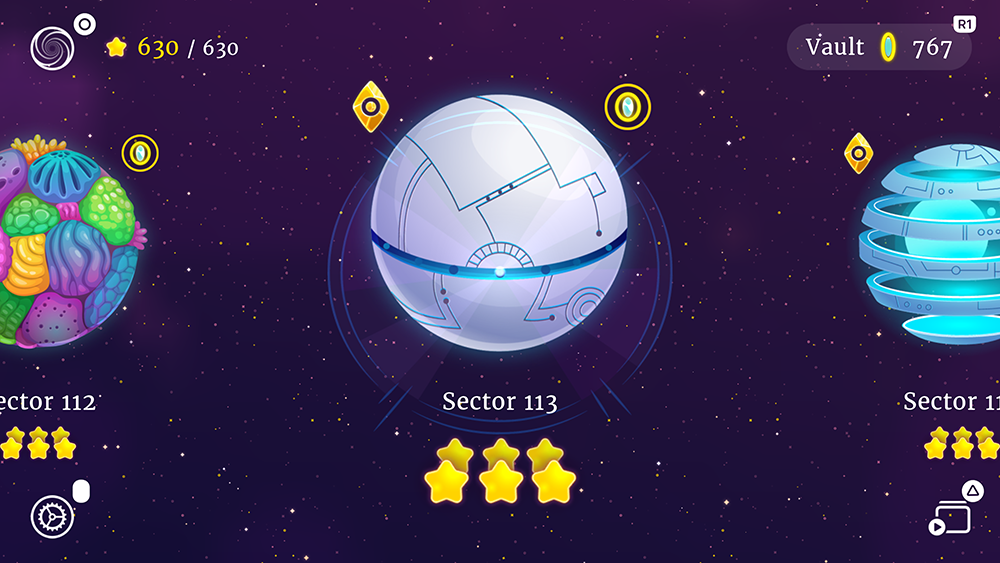 Finally, players can replay stages they've already completed to earn any stars and/or coins they previously missed.
Moonshot: A Journey Home is now available on Apple Arcade. The game has an age rating of 4+. Apple Arcade games don't contain advertisements or optional in-game purchases. This means players can't purchase additional coins in this game with real money. The only way players can earn coins and unlock all of the game's content is by playing the game.
Check out some gameplay from Moonshot: A Journey Home on iPhone in our video below.