Protect The Child at all costs.
Ahead of the premiere of Season 2 of The Mandalorian on October 30, Disney and Lucasfilm revealed "Mando Mondays," a program that will see the release of a variety of merchandise, collectibles, and games inspired by the show.
The program officially kicks off on October 26, and it will last for nine weeks (until December 21). During this time, a variety of products inspired by The Mandalorian will be released by companies like Funko and Lego, among others.
Hasbro will also release several products as part of this program, including a new version of Monopoly inspired by The Mandalorian.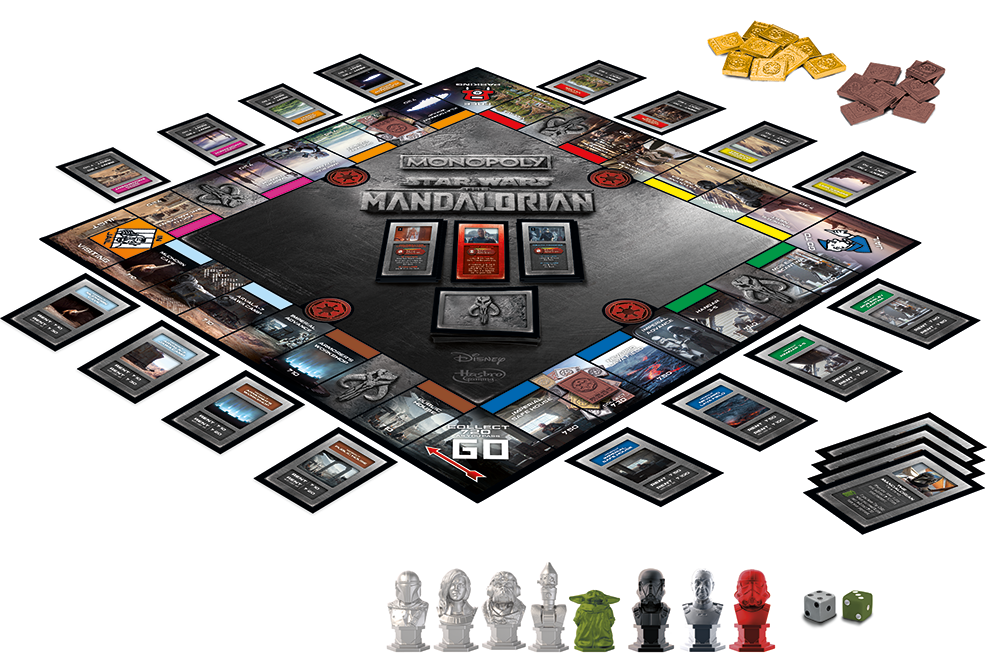 Monopoly Star Wars: The Mandalorian Edition will allow 2-4 players aged 8+ to make their way around a unique version of the standard Monopoly game board, which has locations like the Armorer's Workshop and Imperial Safe house.
Players can choose to become one of four characters (The Mandalorian, Cara Dune, IG-11, or Kuiil), with each one having a special ability. They'll be able to buy hideouts, compete in battles, and earn Imperial Credits, with the goal being to earn more Imperial Credits than any other player in the game.
There's also a special token representing The Child (Baby Yoda), which can boost a player's special ability. Plus, The Child also has a special ability of its own.
Throughout the game, players will need to protect The Child from Imperial enemies. According to Hasbro, "If an Imperial enemy gets The Child, the game's over for everyone!"
Monopoly Stars Wars: The Mandalorian Edition will be available on October 1 for $39.99.