Drive small cars around tight corners in this arcade racing game.
Mini Motor Racing X is an arcade-style racing game from The Binary Mill, which was originally released on iOS and Android devices way back in 2011 (though it was just called Mini Motor Racing back then). Since the original release, versions of the game have come to PC, PlayStation 4, and PlayStation VR, and now, Mini Motor Racing X is about to hit the track on Nintendo Switch.
In Mini Motor Racing X, you race small vehicles (everything from race cars and trucks to a school bus, police car, and beyond) around short tracks full of tight corners. Each vehicle has different stats related to things like handling and top speed, so you can experiment to find the vehicle that suits your play style.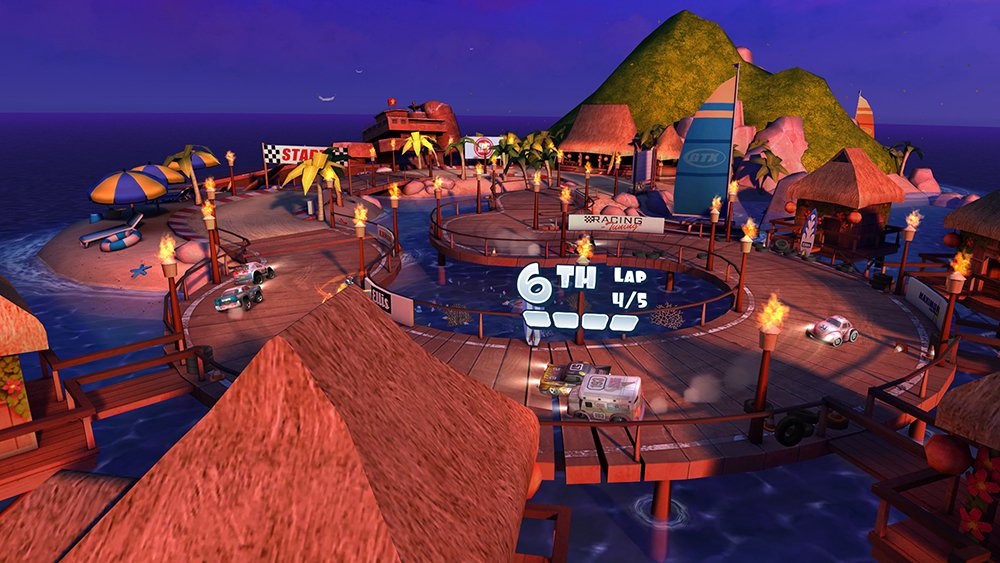 The game has plenty of racing modes to choose from, like a Career mode, Quick Races, and Time Trials. The Career mode doesn't have a storyline, but it does allow you to complete a series of races, in order, across 50 tracks to unlock new vehicles to use in other modes.
You'll also earn money by finishing races in Career mode, which you can use to upgrade your vehicles to improve their stats. Cash can also be found randomly on the game's tracks.
In a "standard" race, the goal is to simply cross the finish line before your opponents. You can pick up nitro canisters that randomly appear on the track, which can be used to give yourself a temporary boost.
If you want more action during races, you can turn on the "Type X" option, which adds weapon pickups to the track. These allow you to use weapons like wrenches and mines to temporarily slow down your opponents (similar to how players can toss items at opponents in a kart racing game like Mario Kart 8 Deluxe).
When you want to play a single race, the Type X mode is just an option that you can turn on. However, in Career mode, you can play through the entire career twice (if you'd like) – once without Type X mode and again with it turned on.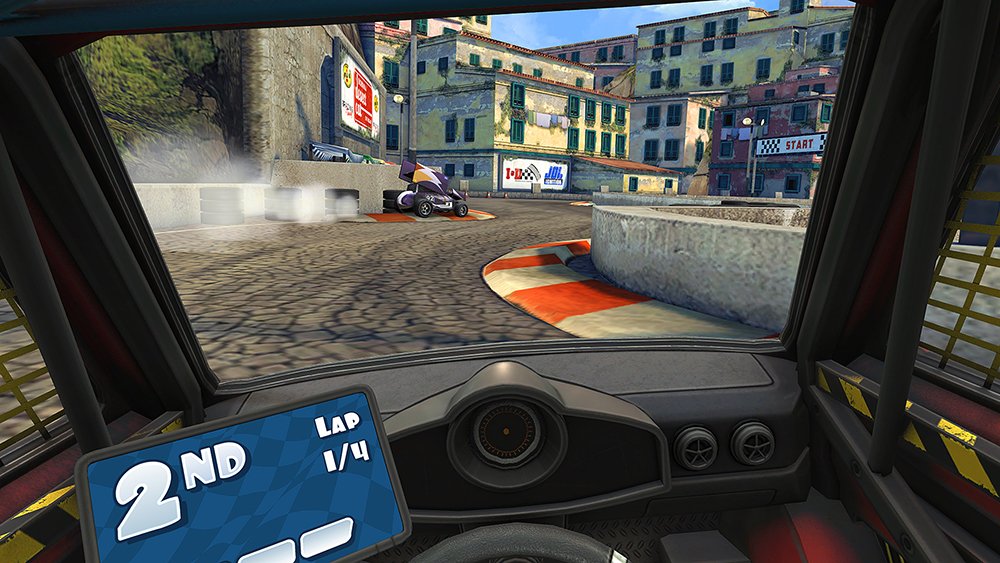 While playing, you can cycle between lots of different camera angles — including one that makes it appear as though you're actually in the car — to find one that suits your tastes.
In addition to these standard racing modes, you can try "Micro Motor" mode, which shrinks the size of the game's vehicles to a tiny size. Plus, there's a Bumper Ball mode to try out, which greatly resembles Rocket League. In Bumper Ball mode, two teams will drive around a modified soccer field with the goal of using their vehicles to move a ball into the opponent's goal.
You can play Mini Motor Racing X on your own against computer-controlled vehicles, as well as with others in the same room through local split-screen multiplayer. The game also supports online multiplayer.
Mini Motor Racing X will be released on Nintendo Switch on September 17 for $19.99. The game is rated E for Everyone by the ESRB. Check out our video below to see the game in action.
Disclosure: The Binary Mill gave SuperParent a code for Mini Motor Racing X for coverage purposes.