Team up to clear dungeons and collect loot.
Minecraft Dungeons is a kid-friendly dungeon-crawling game that's out now on Switch, PlayStation 4, Xbox One, and PC. The game allows players to explore procedurally generated dungeons full of enemies to defeat, loot to collect, and secrets to explore. (Learn more about the game in our review.)
While you're free to play Minecraft Dungeons on your own, the game is more fun when you're playing with friends. Up to four players can team up to clear dungeons together through both online and local multiplayer modes.
If you want to play with your friends online, here's how this works! (Before we begin, please note that these screenshots were captured on an Xbox One.)
When you launch Minecraft Dungeons, you'll be taken to a main menu screen where you can view your character and choose whether you want to play online or offline. Make sure you set your game to "Online Game."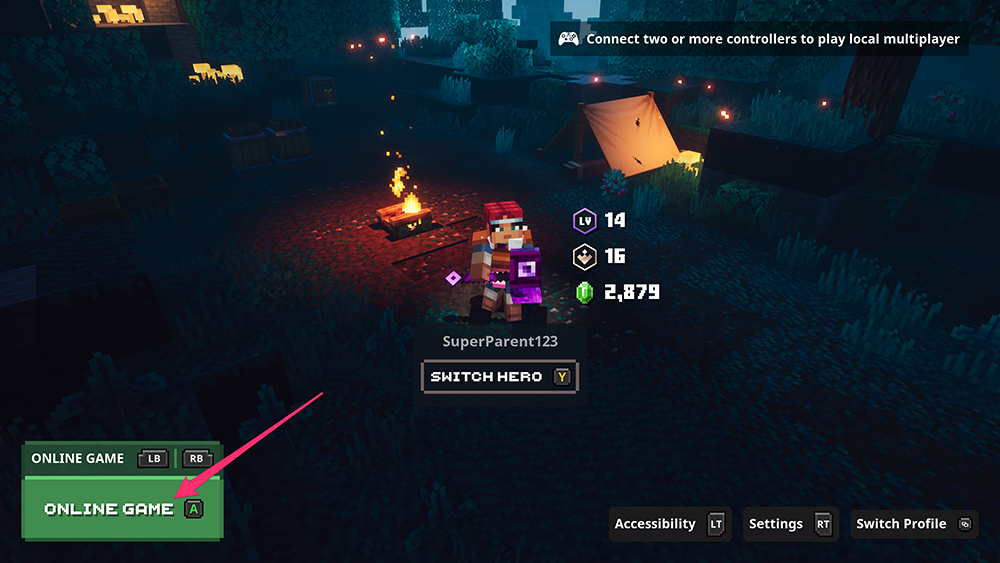 When you select "Online Game," a window will pop up showing you which friends are online and whether there are any active game sessions available for you to join. If your friends aren't hosting any sessions, you can create your own. Just select the friend you want to invite and then invite them to join your game. (On Xbox One, when you select a friend, the Xbox One interface will pop up on top of the game, allowing you to invite them to play.)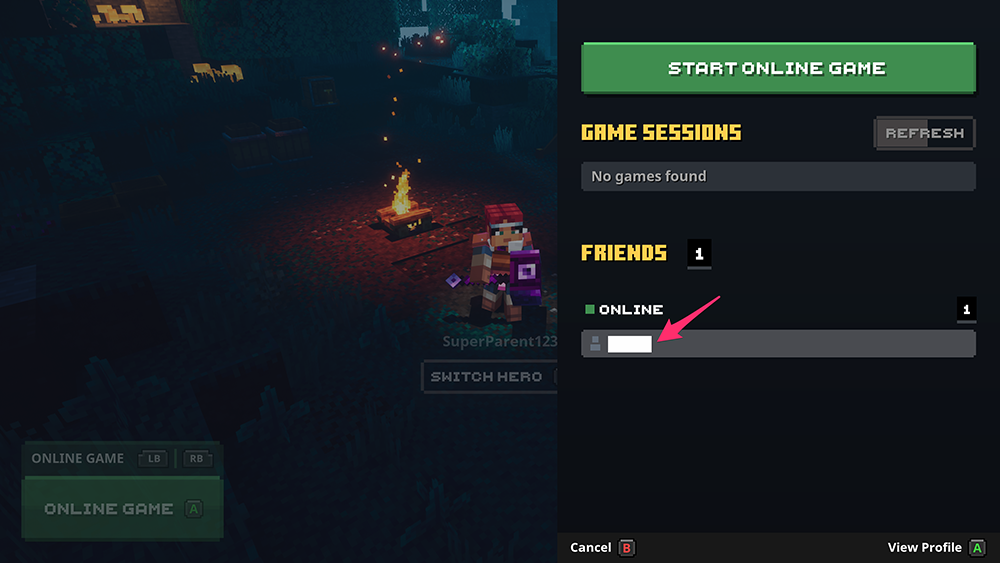 You can also invite friends to play once you're already in a game. Specifically, when you're hanging out at Camp, open the friends menu (on Xbox One, this is done by pressing the View button — the button with the two rectangles on it). From there, you can see which friends are online and invite them to play!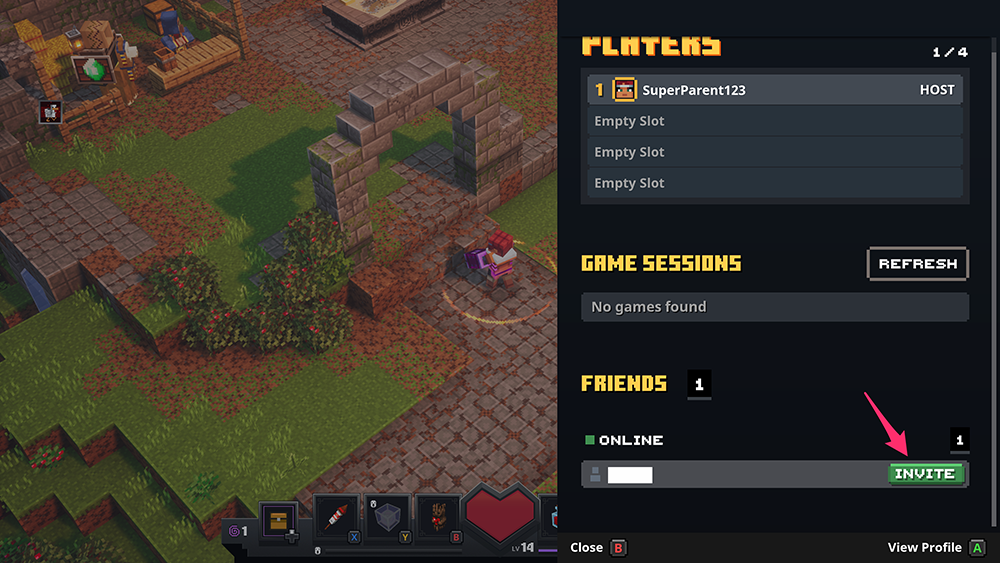 Once one or more friends join your game, you may want to start a voice chat so that you can strategize, point out chests, and more during stages. To do that, you'll need a headset, like one of these Cloud Stinger headsets from HyperX.
Have fun!
To learn more about Minecraft Dungeons, or to view the rest of our guides for the game, check out our previous coverage.
Disclosure: HyperX is a sponsor of SuperParent. Xbox gave SuperParent codes for Minecraft Dungeons for coverage purposes.