Recover stolen gems from an evil pirate while practicing addition, subtraction, and more.
A new educational game designed for kids 5 and up is coming soon to Nintendo Switch. MathLand will challenge players to help a friendly pirate named Ray recover a collection of "sacred gems," which were stolen by an evil pirate named Max.
To recover the gems, players will need to guide Ray through more than 25 levels filled with obstacles to avoid (like cannonballs and parrots), and number- and math-based challenges to complete.
These challenges focus on topics like number sorting, addition, subtraction, multiplication, and division, and the game was designed to give different challenges to players in different age groups.
For players 5-6, the challenges will focus on things like number sorting and adding and subtracting using the numbers 1-10.
For players aged 7-8, the challenges become a bit more difficult, with addition and subtraction problems using the numbers 1-20, and number sorting tasks using the numbers 1-50. This age level will also introduce children to multiplication tables.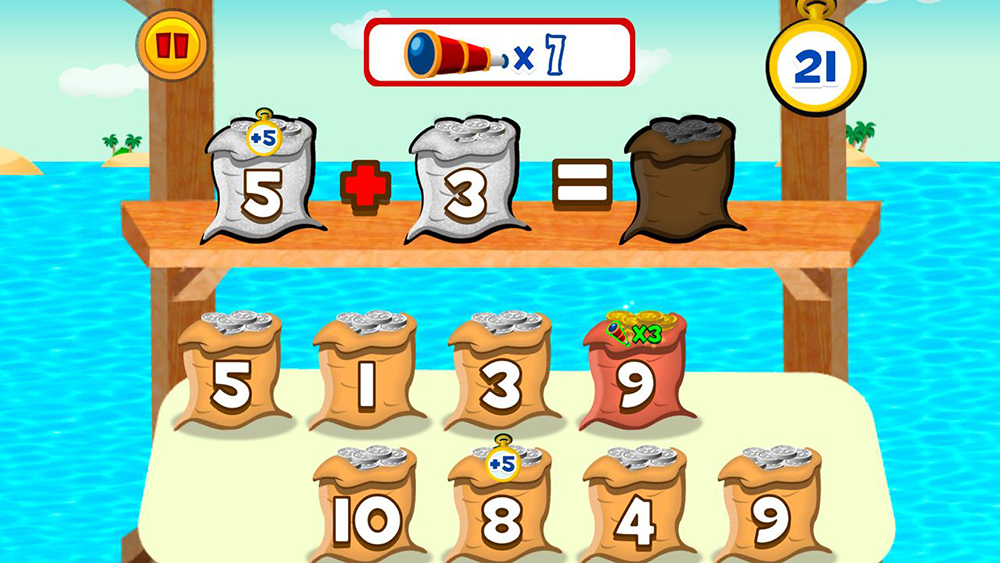 Finally, players 9+ will be challenged to complete more difficult problems across addition, subtraction, multiplication, and division. This level also introduces negative numbers.
MathLand is expected to launch on Nintendo Switch on February 24 for $5.99.
If your family can't wait until February 24 to try MathLand, the game is available now on iOS and Android devices for $2.99. A free version of the game is also available to try on iOS and Android.
MathLand is rated 4+ on iOS and E for Everyone on Switch and Android devices.