If you loved Marvel's Spider-Man, Marvel's Avengers is shaping up to be quite the follow-up.
The Avengers movies turned me into a weepy mess, especially when the credits rolled for Endgame. I spent almost 20 years with these cinematic characters — and even though I knew it was going to be over, I didn't want to face it. Marvel's Avengers isn't going to fill that void, SuperParents, but this unique reimagining of beloved Avengers characters certainly scratches a gameplay itch I didn't know that I had.
I had the chance to preview Marvel's Avengers during PAX West this year and while the game has a long way to go until its 2020 release date, it certainly captured my attention.
What is Marvel's Avengers?
Marvel's Avengers is a third-person action game that is a combination of solo and multiplayer gameplay. The mainline missions contain the lion's share of the story and are only available to play solo, as they're how players unlock new playable heroes. Throughout the game, players will be given the opportunity to play as their favorite Avengers characters, including Iron Man, Thor, Black Widow, Hulk, and yes, even Captain America.
It's an original story, which means that we won't be seeing these familiar roles in the same ways we've come to know them in comic books, movies, and television. Square Enix, the company publishing Marvel's Avengers, will be leading us through a new vision of the Avengers. This story starts with "A-Day," where the Avengers reveal brand new technology, which is powered by "an experimental energy source." But, as is the case in many superhero stories these days, bad things happen and the regular folks of the world suffer. It causes the Avengers to disband… until a new threat is unmasked and the Avengers must once again assemble.
How does Marvel's Avengers play?
I was worried that because the gameplay is so different for each Avenger, it would hamper my ability to learn their powers and be effective. As it turned out, the game expertly sets players up for success in the lengthy first mission, which highlights each of the most popular Avengers. Each of the Avengers featured in the demo that I played had their own abilities, but getting the hang of one of them created foundational knowledge that meant that I could pick up the next hero and keep going with what the system had already taught me.
Throwing Thor's hammer was vastly different than flying around as Iron Man, which turned out to be the most jarring transition between heroes. But what I learned from playing as Thor and Iron Man, I applied to playing as Hulk, Black Widow, and Captain America. Tossing a shield isn't that mechanically different from throwing a hammer, after all. The most satisfying hero to play, in this writer's humble opinion, was Hulk. Nothing like smashing around and being a big scary mutant that kicks bad guys in square in the booty.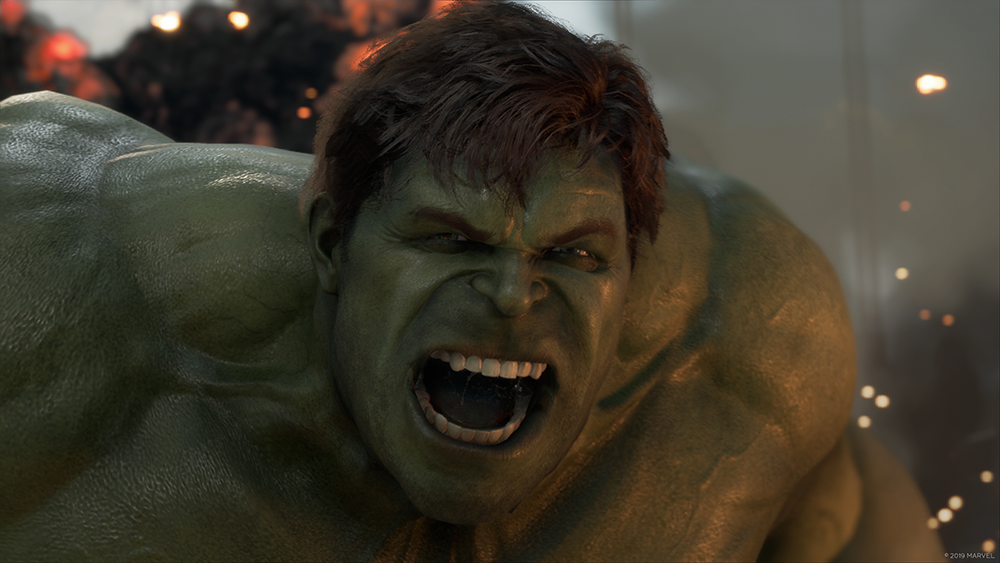 What do Marvel's Avengers multiplayer options look like?
Multiplayer wasn't part of the demo that we took a look at, but more information about that will trickle out over the coming months. From what Square Enix has told us, all content (including story missions) will take place in "Assemble Online," which is a customizable helicarrier that acts as a base of operations for the heroes as they battle against AIM (Advanced Idea Mechanics, otherwise known as the game's bad guys).
Multiplayer missions are co-operative, which means that up to four players can log into the game online to play together. Progress that you make in multiplayer missions, known as the Warzone, will carry throughout the entire game. This means that if you play with others, that progress will stick with you, even if you decide to play alone or with a new crew.
Are there microtransactions or additional paid DLC?
Square Enix has been adamant: all new content will be delivered for free. "The narrative will unfold over multiple years, with every new Super Hero and region delivered at no additional cost," Square Enix assured us during the event. There will be no loot boxes or pay-to-win in Marvel's Avengers, although there will be costumes available to purchase and download that span 80+ years of comic book history.
So, yes, there are microtransactions, but they're the equivalent of Fortnite skins.
Is it appropriate for kids?
Marvel's Avengers is violent, but it's not bloody. It's similar to taking your kids to see an Avengers movie in the theatre, although it's a hands-on interactive experience, rather than sitting back. With that in mind, I don't believe that it's more violent than Marvel's Spider-Man, which was released on PS4 in September 2018.
If you played Spider-Man with your kids, Avengers will be another great opportunity to play together, albeit as different heroes. It's not clear if there's couch co-op available for Marvel's Avengers, but we expect to hear more details on multiplayer as we tick closer to release.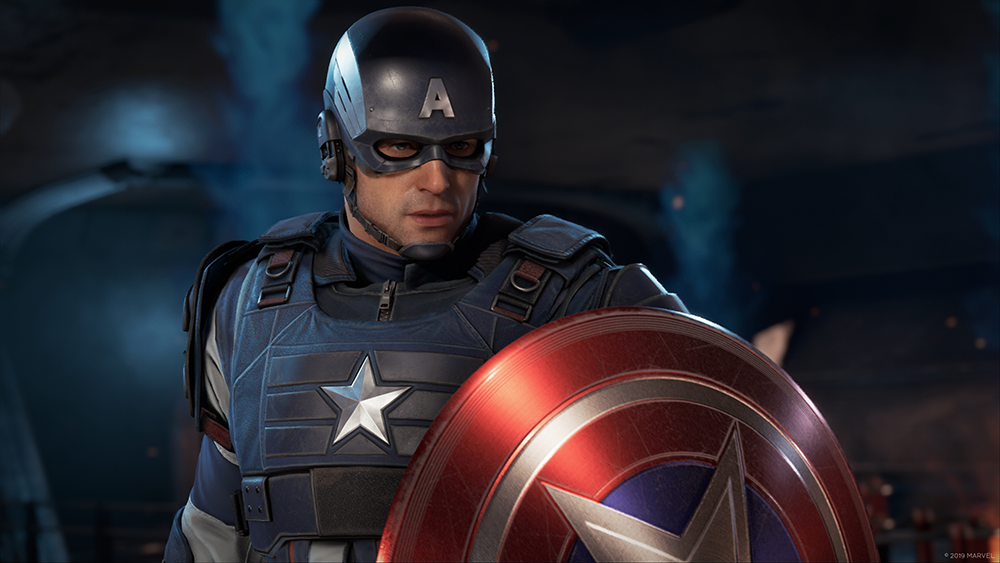 How much do you think the game will change between now and release?
Marvel's Avengers is due out on May 15, 2020 for PC, PS4, Xbox One, and Google Stadia. The demo that I played was marked as "pre-alpha," which means that the studios (and there are four of them working on this game) haven't settled on anything outside of the core concepts of the game. Nothing is certain until the game has submitted final code for production (which is known as "going gold"), so anything from the character modelling to gameplay loop to environments are subject to change drastically.
Should we put it on our wishlist? And on which platform?
The great thing about Marvel's Avengers not being a platform exclusive is that you can get it almost anywhere (except for Nintendo Switch, because this is a graphic-intensive game and the Switch won't be able to keep up).
I think that the Xbox One X, the "pro" version of the Xbox One, is probably your best bet for cutting edge performance on console. If you've got a killer gaming PC at home, then definitely harness that.
Either way, Marvel's Avengers definitely belongs on your wishlist. It's certainly going on mine.