Compete against other players in team-based battles.
Marvel Realm of Champions is a free-to-play mobile game that allows players to collect Marvel superheroes and take them into team-based, real-time multiplayer battles.
In Realm of Champions, players travel to the Battleworld, where different guilds based on Marvel characters and worlds (such as Thor and Iron Man) have taken over sections of the land and duke it out in an endless "Secret War."
Marvel Realm of Champions features multiple gameplay modes, such as Arena Conquest and Deathmatch, though Arena Conquest is the only mode available to start. In this mode, two teams of three players each have a structure called a B.O.D.O.K. on their side of the map. They're challenged to take control of the map's central area to become supercharged, and then destroy the other team's B.O.D.O.K. while protecting their own.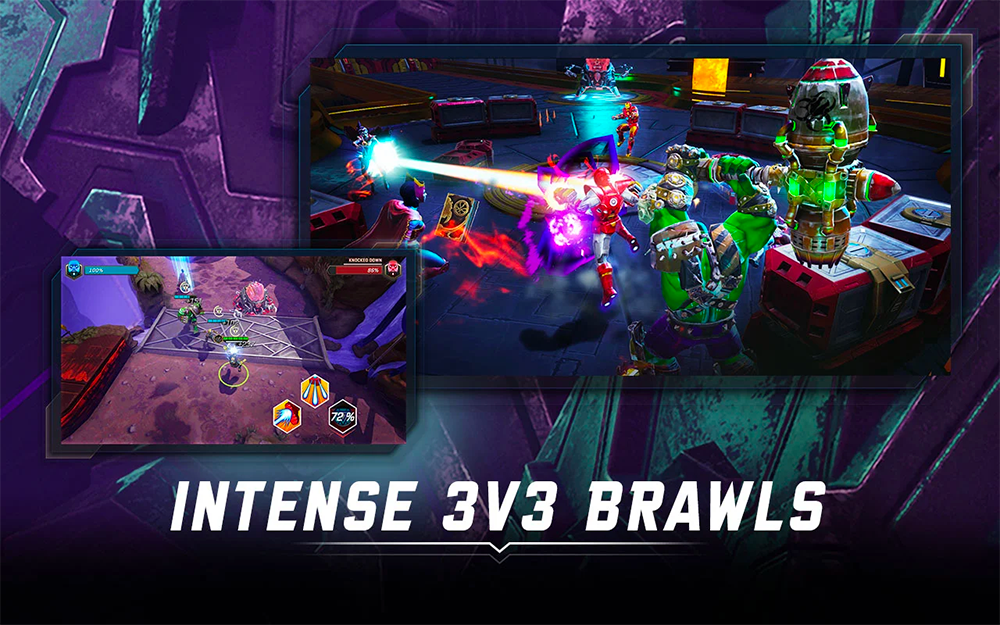 As players complete matches in the Arena Conquest mode, they'll earn points that will improve their overall Battle Rating. Players need to reach specific Battle Ratings to unlock the game's other modes.
During a match, players can drag their finger around the left side of the screen to move their character, and tap or tap and hold on the right side of the screen to perform light and heavy attacks, respectively. Each character also has a series of special abilities that players can trigger by tapping buttons on the right side of the screen.
While players start out with a single character at the beginning of the game, they can unlock more over time (some characters and other items can be purchased instantly with premium currency / real money). In addition, players will collect free currency and a variety of gear as they play, which they can use to make their characters stronger.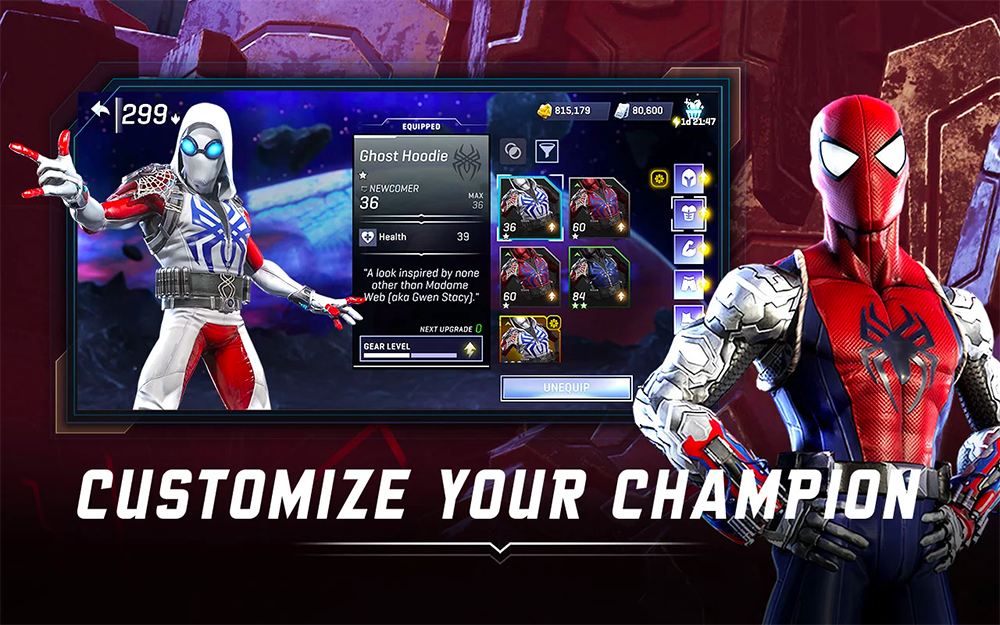 Finally, players can freely chat with others in real-time via the game's Global Chat feature. They can also create private parties where they can chat with their friends. It's possible players may encounter adult language and other inappropriate content in the global chat feature (the game is rated T for Teen), so make sure to check out our tips related to keeping kids safe in online games.
Marvel Realm of Champions is now available to download for free on iOS and Android devices.
Check out 12 minutes of Marvel Realm of Champions gameplay in our video below.