The Lux Comic Series will debut in May 2019.
Riot Games, creator of the popular multiplayer online battle arena game (MOBA) League of Legends, and Marvel Comics revealed the Lux Comic Series, the second comic from the pair.
The Lux Comic Series will follow Luxanna Crownguard, who is known as Lux in League of Legends, as she struggles to control her magical powers in the land of Demacia, where magic is illegal. Garen and Sylas, two other characters from League of Legends, will also appear in the comics.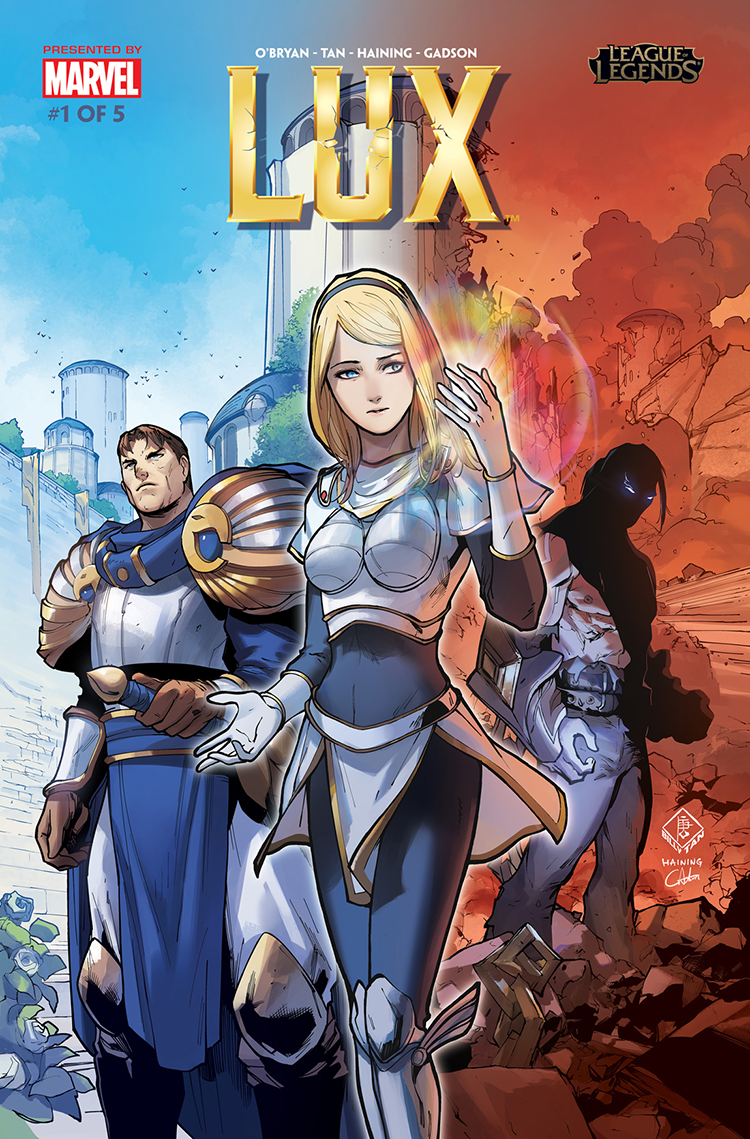 Here's the full preview from the official announcement:
In the shining city of Demacia, order reigns. The realm is safe and the people are happy unless you're a mage. In a place where magic is outlawed, Luxanna Crownguard must hide who she truly is when she begins to exhibit magical powers. But when she seeks out an imprisoned mage to learn to control her magic, will she protect herself… or doom Demacia?
The first issue in the Lux Comic Series will be released on May 8, 2019.
League of Legends was released on PC way back in 2009. It allows players to compete with and against others in real-time as they control characters known as champions, which have various specialties and abilities.
League of Legends (sometimes referred to as LoL) is one of the most popular games on Twitch, a livestreaming service that allows users to watch people play games as it happens. At the time of this writing, 128,000 people are watching LoL streams on Twitch.

Brandy Berthelson has been writing about video games and technology since 2006, with her work appearing on sites including AOL Games, Digital Spy, and Adweek. When she's not gaming, Brandy enjoys crafting, baking, and traveling with her husband.