The tabletop game will give players new ways to take on Thanos.
In 2020, Funko Games released Marvel Battleworld: Mystery of the Thanostones, a kid-friendly, cooperative tabletop game that challenges players to defeat Thanos, who has trapped Marvel superheroes on a planet called Battleworld.
Since the game was released, Funko Games has rolled out new expansions and toys that make Marvel Battleworld a larger experience. And later this year, even more expansions and products will be released for the game.
The Marvel Battleworld: Treachery At Twilight expansion will focus on Loki and his "Trick Cards," which add new features to the game. The expansion will take the game to new locations throughout the Marvel universe, as well as introduce new characters and a new ship to the game: Black Panther's Talon Fighter.
Here's a look at some of the Marvel Battleworld: Treachery At Twilight products that will hit store shelves later this year.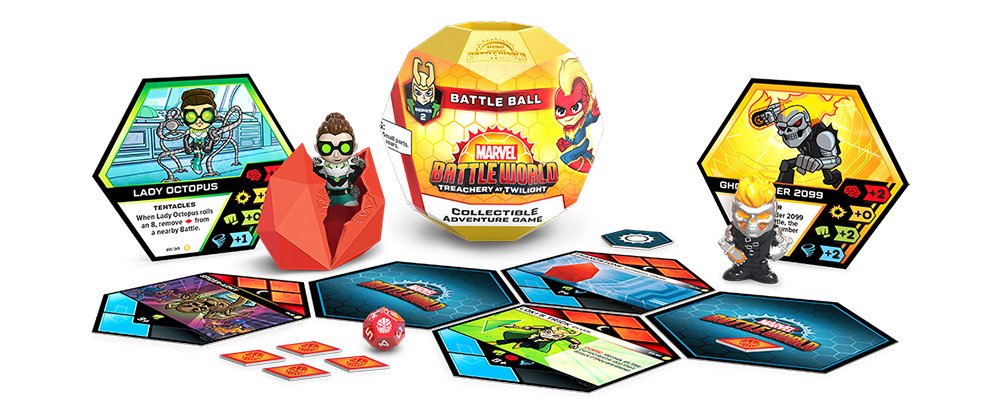 Treachery At Twilight Battle Ball ($8.99) – These "mystery packs" contain two hero figures, but you won't know which heroes you'll receive until you make a purchase.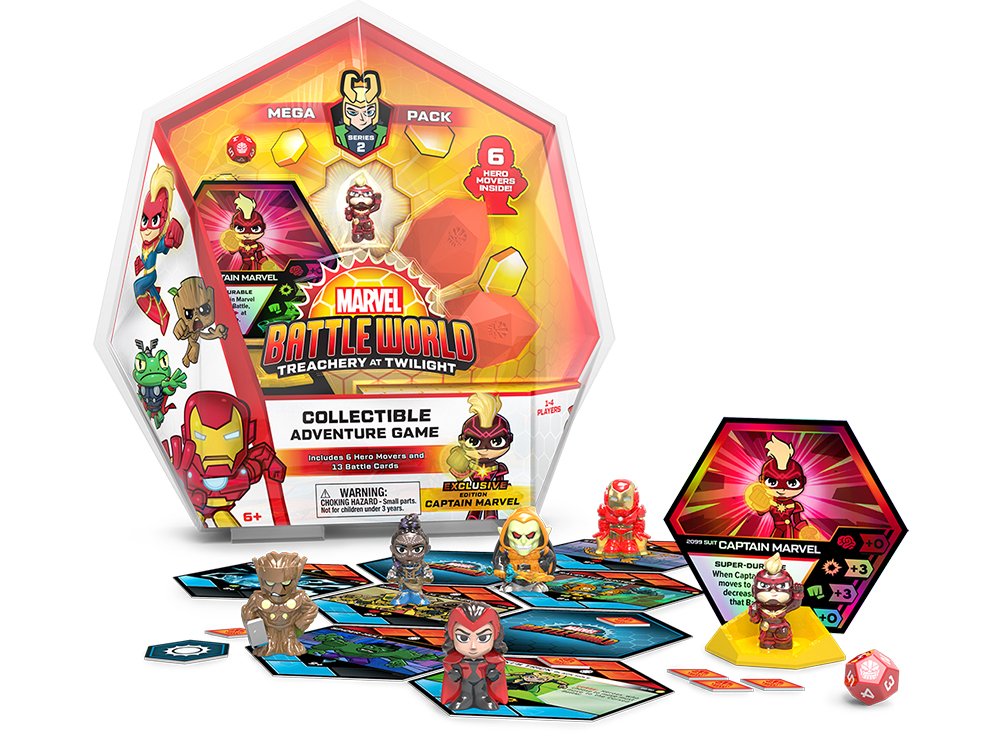 Treachery At Twilight Mega Pack With Captain Marvel 2099 ($19.99) – This expansion will come with six characters, including two mystery heroes that are trapped in Thanostones and an exclusive Captain Marvel 2099 hero.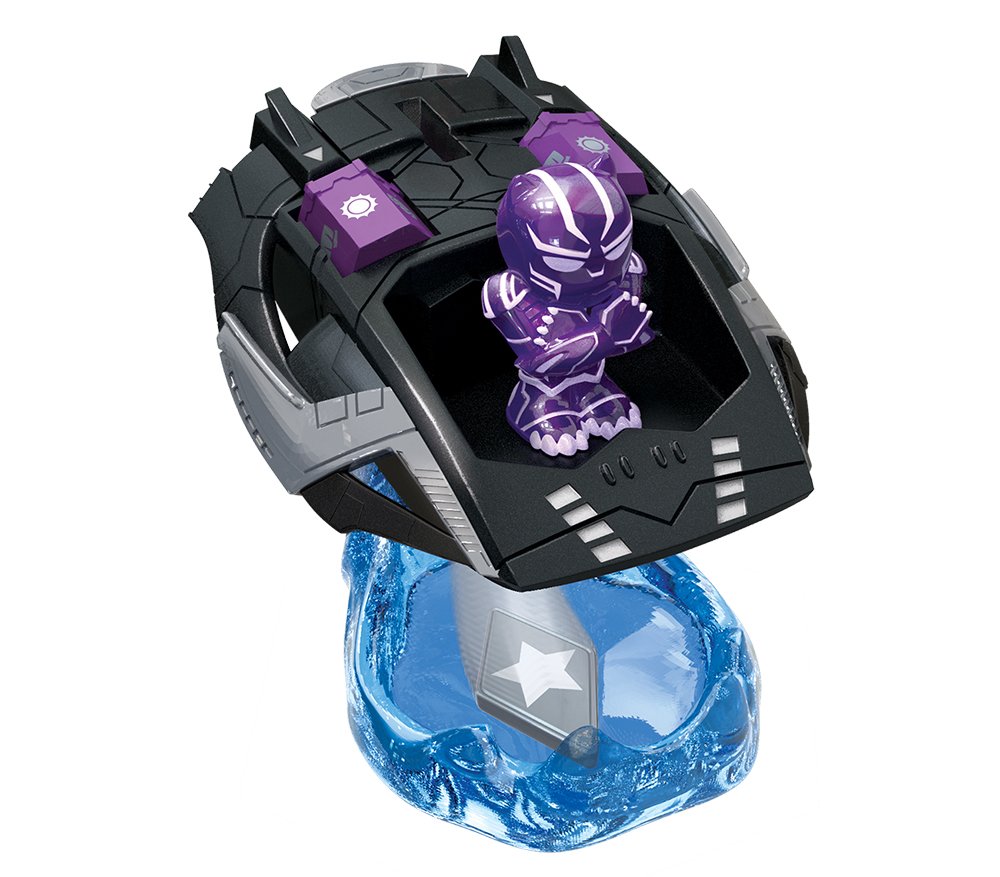 Treachery At Twilight Talon Fighter ($14.99) – The Talon Fighter is a ship piece that heroes can use to fight against Thanos. It will include a Black Panther 2099 hero figure.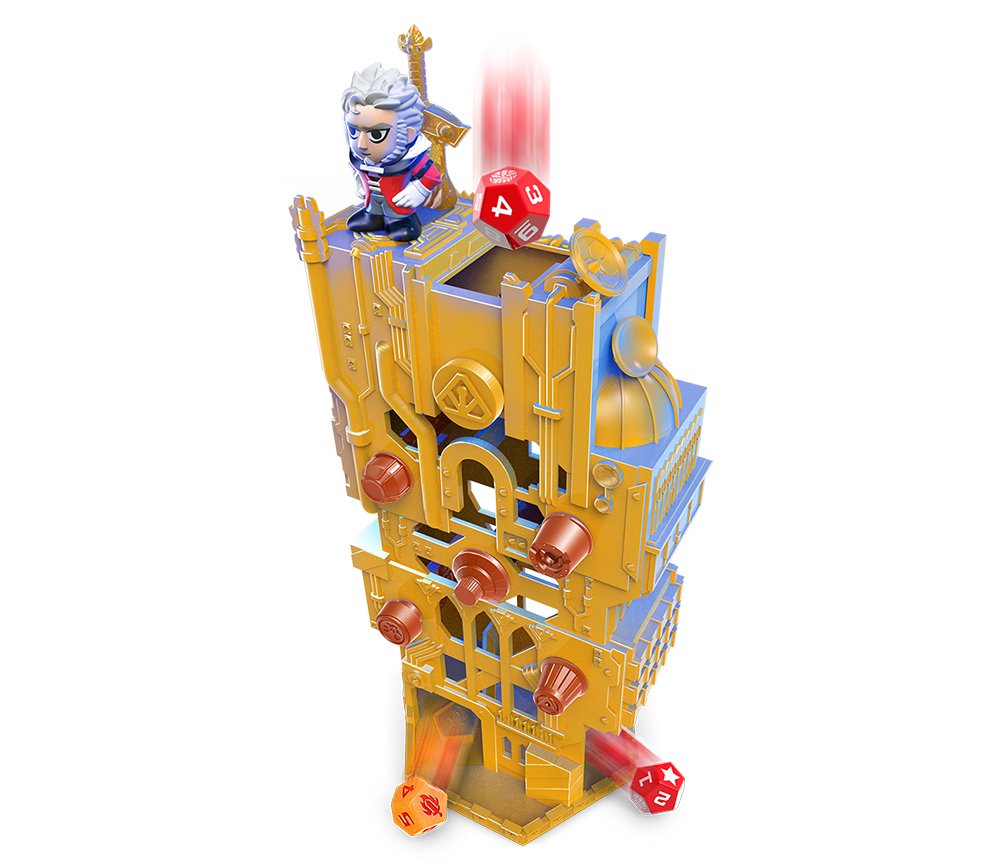 Treachery At Twilight The Collector's Tower ($14.99) – This Collector's Tower expansion will allow players to use the Twilight Sword against Thanos. The tower can also be used as a dice tower. It will include a figure of The Collector.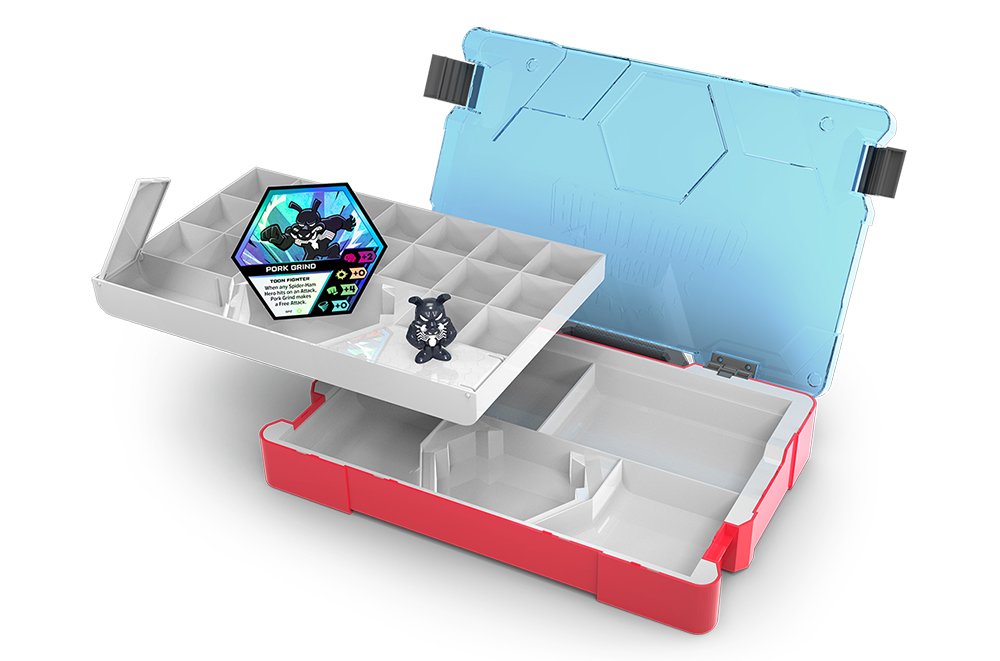 Storage Case With Pork Grind ($24.99) – If you have a large Marvel Battleworld collection, you can use this case to store more than 50 heroes and their Hero Cards. The storage case will also come with a Pork Grind figure and a removable tray that will allow you to store some of the larger items in your collection.

Premium Game Pieces Pack With Spider Island Groot ($7.99) – This pack includes reusable Thanostones and a Groot figure that's wearing a "Spider-Island Costume."
The products in this Marvel Battleworld: Treachery At Twilight lineup have an age rating of 6+. Marvel Battleworld supports 1-4 players.