New items will be out this November.
Earlier this year, Funko Games released Marvel Battleworld: Mystery of the Thanostones, a kid-friendly, cooperative tabletop game that challenges players to rescue a variety of Marvel superheroes from the hands of Thanos, who has trapped them on a planet called Battleworld.
Marvel Battleworld is unique in that it mixes traditional tabletop gaming mechanics with blind bags containing mystery figures. That is, while you may know some of the characters you'll receive when you purchase a Battleworld Mega Pack, other characters (like those in the Battleworld Battle Balls) are mysteries, and you won't know which heroes you'll receive until you actually make a purchase.
At launch, the Battleworld product line consisted of only Mega Packs and Battle Balls. Mega Packs contain six heroes (four of which are a mystery), while Battle Balls contain two heroes.
This fall, two more products will be added to the Battleworld lineup, but with these, you'll know exactly what you're getting.
The Marvel Battleworld: Thanos Ship Showdown expansion contains a model of Thanos' ship and a small Thanos figure that sits within it. The expansion includes an exclusive die, and the ship itself can be used as a dice tower (think dice roller) to determine how Thanos' ship will move around the in-game world. As you battle against Thanos, you can turn around moveable panels at the top of the ship to track how much damage you've dealt.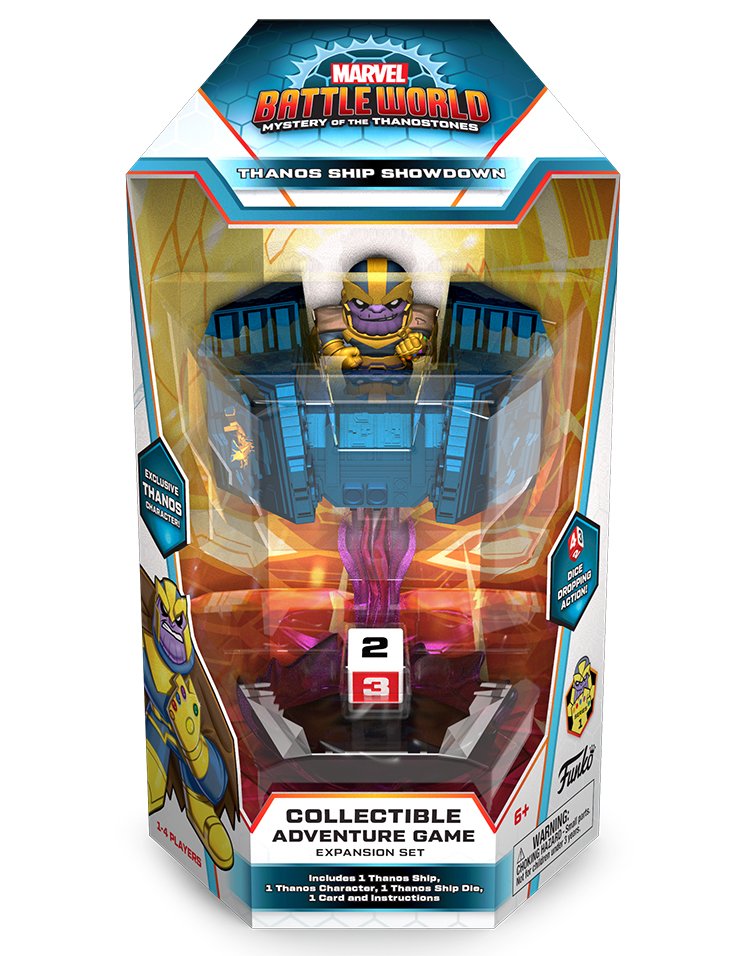 The Thanos Ship Showdown expansion will be available this November for $14.99.
The other new Battleworld product is called the Travel Portal. While the Thanos Ship Showdown expansion adds new features to the Battleworld gameplay, the Travel Portal is more of an accessory. It includes a capsule that can hold a single Battleworld figure, as well as a Gold Ultron Hero figure and Foil Hero Card that are exclusive to this release.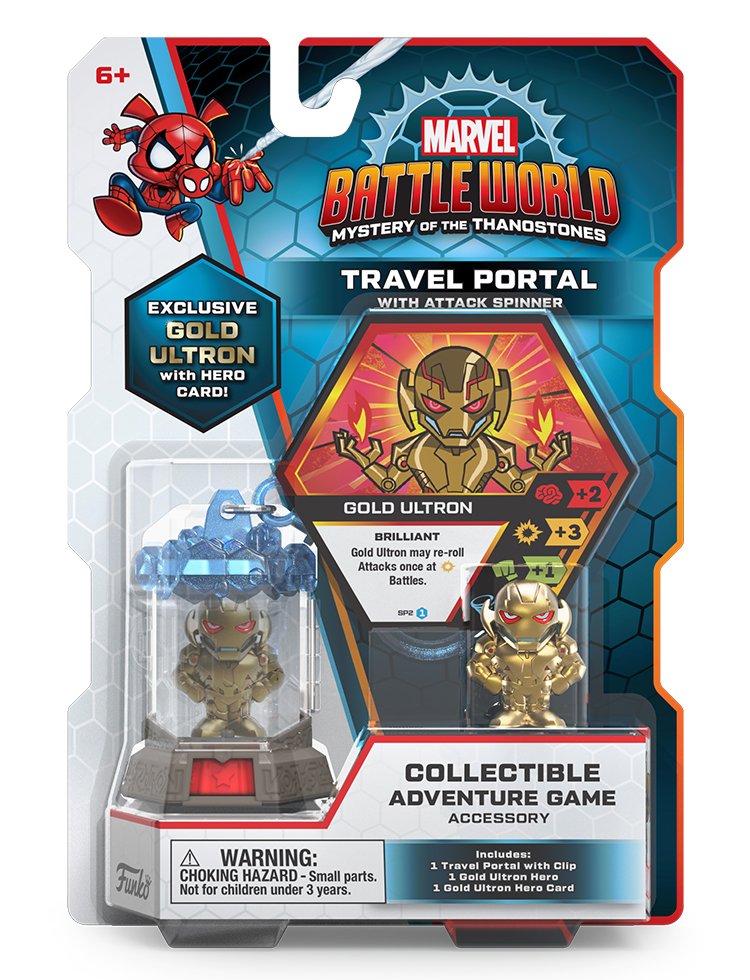 The capsule has a clip attached to the top, allowing kids to place their favorite figure inside of it and then attach the capsule to their backpack (etc.) to show it off wherever they go. Plus, the base of the capsule includes a spinner that can be used in place of the regular Attack Dice during a game of Battleworld.
The Travel Portal pack will be released this November for $9.99.
To learn more about Marvel Battleworld: Mystery of the Thanostones, check out our review.