Track down an evil ghost in this family-friendly side-scrolling platformer.
Marsupilami: Hoobadventure is now available on consoles and PC. Inspired by the Marsupilami comic book character, the side-scrolling platformer takes players to the world of Palombia, where they'll be challenged to defeat an evil ghost who has put a curse on the land.
In each level of Marsupilami: Hoobadventure, players will need to jump on and over platforms, avoid obstacles (like spikes), and avoid or defeat enemies. The game features three playable animal characters that have very long tails that can be used to grab onto hooks, break boxes, and more.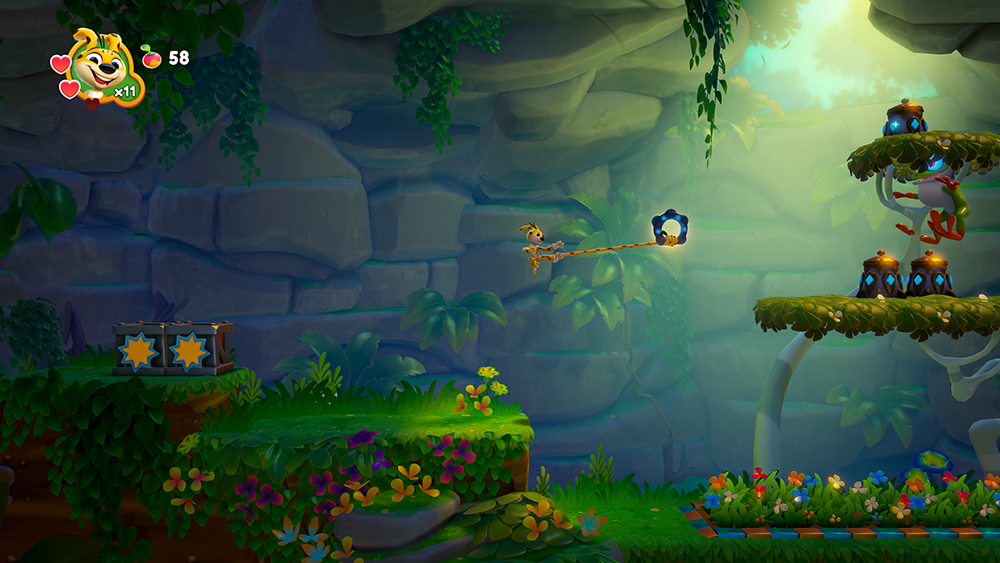 As players make their way through stages, they can collect fruit, as well as collectible feathers. Plus, once players complete a level for the first time, they'll unlock the Time Trail challenge for the stage, which will challenge them to complete the level as quickly as possible.
Marsupilami: Hoobadventure offers three difficulty options, and players can switch to a different difficulty setting even after they've started the game. While playing under the normal difficulty setting, players will take damage as they hit obstacles or enemies, but they can also refill their health as they play (levels also feature checkpoints). The easiest difficulty setting makes players invincible so they won't take damage from enemies and obstacles.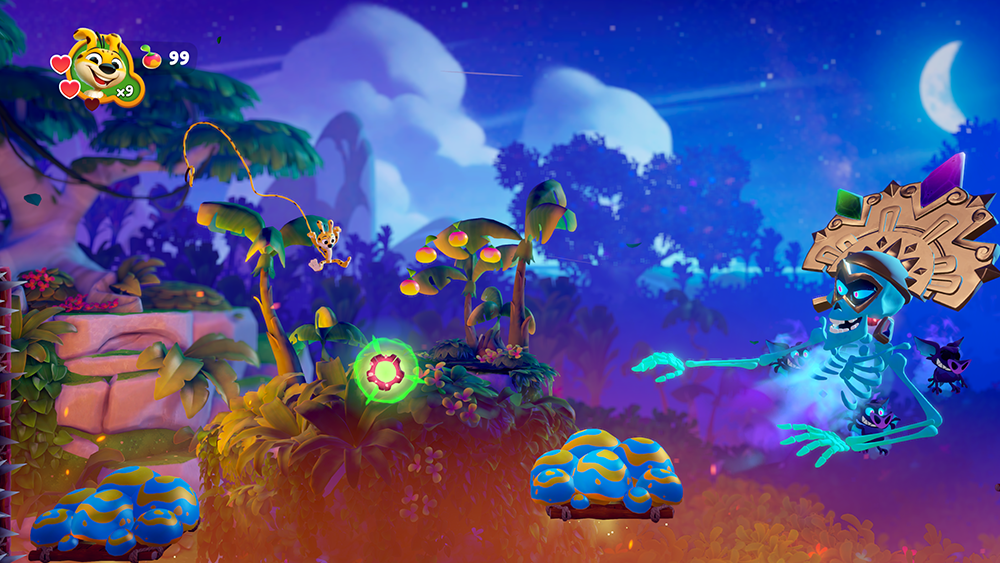 Marsupilami: Hoobadventure is now available on Switch, PlayStation 4, Xbox One, and PC for $29.99. The game is rated E for Everyone by the ESRB.
Check out some gameplay from Marsupilami: Hoobadventure on Switch in our video below.
Disclosure: SuperParent received a code for Marsupilami: Hoobadventure for coverage purposes.