Mario and his friends are getting ready to hit the golf course in the latest installment in the Mario Golf series, Mario Golf: Super Rush.
In Mario Golf: Super Rush, players will be able to test their virtual golfing skills across multiple gameplay modes, including a story-based "Golf Adventure" mode that allows players to become one of Nintendo's Mii characters and complete challenges and boss battles all by playing golf.
As players make their way through the Golf Adventure mode, they'll earn experience points that will cause their Mii character to level up. As your character levels up, you'll earn points that you can assign to their different skills (power, stamina, speed, control, and spin) to make them a more powerful golfer.
Once players have tried Adventure Mode, they can take their powered-up Mii character into the game's competitive modes, which also allow them to choose from 16 different Mario characters, like Mario, Bowser, Luigi, Daisy, and Peach, among others. Each of these characters has different stats, so players will be able to choose the one that best fits their play style.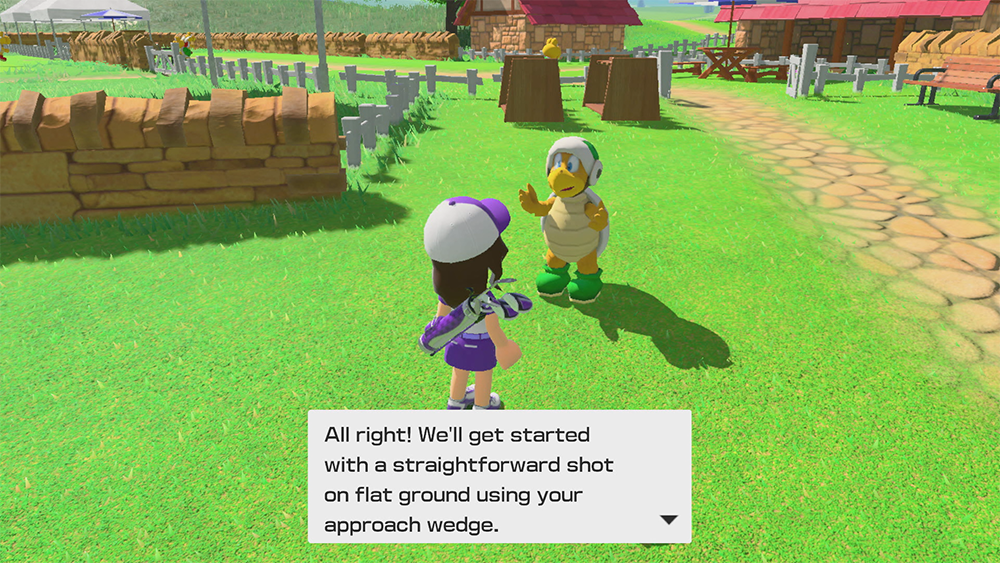 There will be multiple competitive modes to choose from. The game's Standard Golf mode is a regular game of golf, asking up to four players to complete holes in as few shots as possible. Meanwhile, the Speed Golf mode is a fast-paced version of golf that allows up to four players to tee off and complete holes at the same time, rather than taking turns, with the goal of completing holes as fast as possible (and faster than all of your opponents). As players race to catch up to their ball in a round of Speed Golf, they can use their character's "Special Dash" and special golf shot to give themselves an advantage or even mess with their opponents.
Finally, the Battle Golf mode is like Speed Golf with a twist. This mode will take players to an arena with nine holes. In each match of Battle Golf, up to four players will be challenged to be the first to score at three of the nine holes. As with Speed Golf, all players will be able to take their shots at the same time, rather than being required to take turns.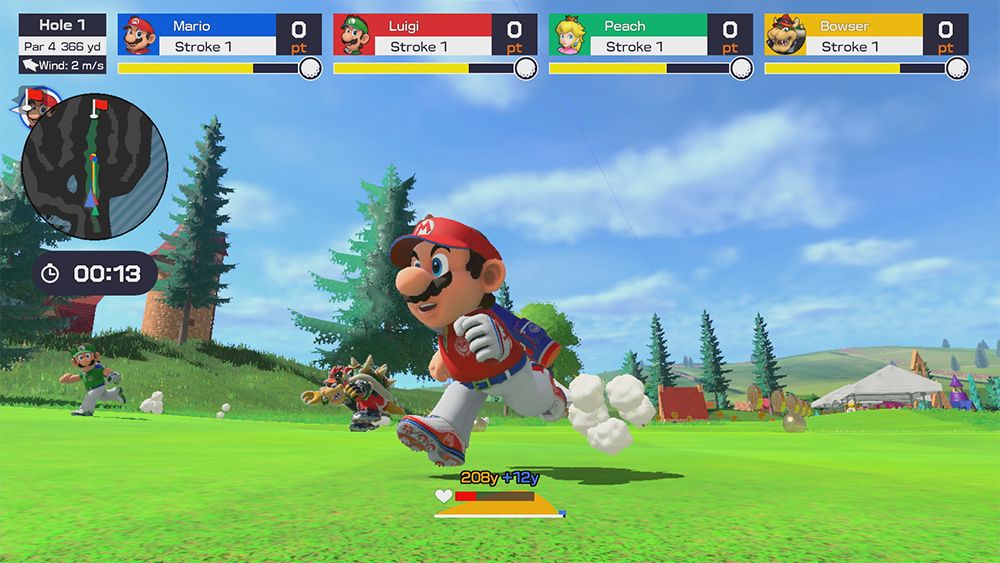 Mario Golf: Super Rush can be played with traditional button controls as well as motion controls. When using motion controls, players will hold a Joy-Con as though it were a golf club, and then swing their arms to swing their golf club in the game. Motion controls can be used in every mode except for Golf Adventure.
Finally, while the game has been designed to have simple button controls, it will still give players access to different techniques that they can use to perfect their golf game. For instance, they'll be able to curve a shot around an obstacle, and use spin shots to control how their ball will behave after it lands on the ground. Players will be able to practice their techniques in the game's practice area.
Mario Golf: Super Rush will be released on June 25 for $59.99. The digital version of the game is available to pre-order now on the Nintendo eShop. Mario Golf: Super Rush is rated E for Everyone by the ESRB.