You can change this setting from the game's options menu.
Mario Golf: Super Rush is now available on Nintendo Switch! The golf game allows players to test their virtual golfing skills across a variety of gameplay modes, including a story-based "Adventure Mode" and the fast-paced "Speed Golf" mode, among others.
Players can customize their experience with Mario Golf: Super Rush to match whether they prefer a left-handed or right-handed gameplay experience. By default, the game will be set to "right-handed," but you can change this in the game's options menu. Here's how!
On the game's main menu (where you can choose options like "Play Golf" and "Golf Adventure"), select "Options" near the bottom-right corner of the screen.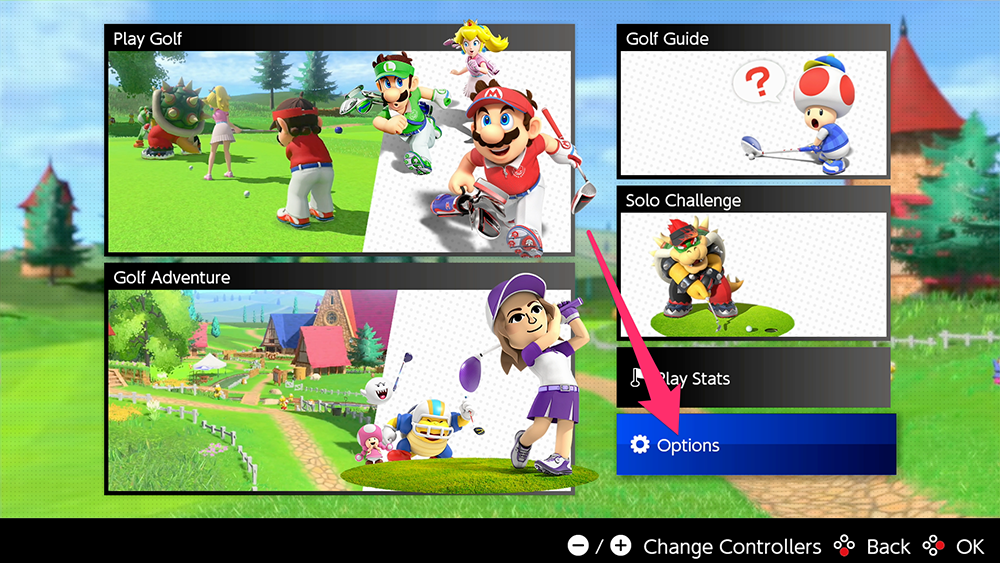 Highlight the "Handedness" option under the "Settings for Golf Adventure and P1 controller." section of the options menu.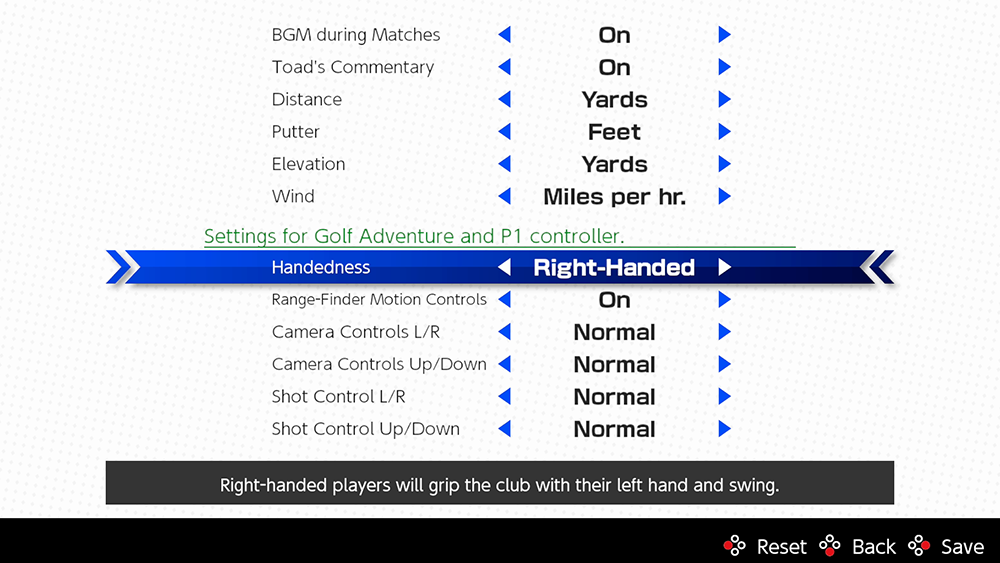 By default, "Right-Handed" will be selected. Move your left analog stick to the right or left to switch to "Left-Handed." Then, press the "A" button to save your change!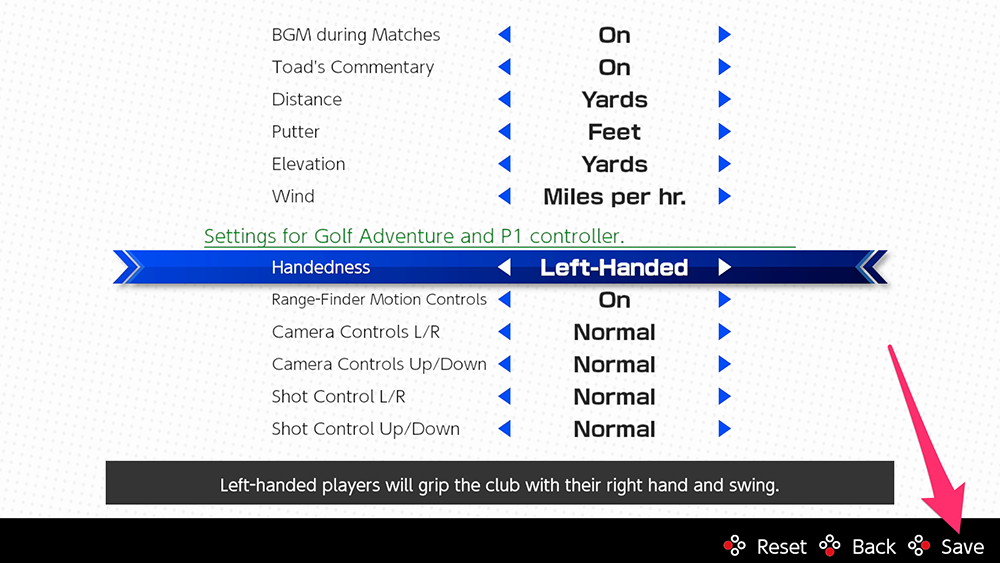 The option you choose will change how your player holds clubs while golfing. You can return to this menu at a later time to change the setting again to suit your preference.
And that's all there is to it!
There's lots of content to explore in Mario Golf: Super Rush, and it will take you quite a while to see and do everything. That being the case, you may want to check out the ChargePlay Clutch from HyperX. It can extend your device's battery life so you can play Mario Golf: Super Rush (and other Switch games) for a longer period of time before having to charge your Switch. Head over to HyperX's website to learn more about the ChargePlay Clutch and the company's other Switch accessories.
To learn more about Mario Golf: Super Rush, or to view the rest of our guides for the game, check out our previous coverage.
Disclosure: Nintendo gave SuperParent a code for Mario Golf: Super Rush for coverage purposes. HyperX is a sponsor of SuperParent.