Get ready to hit the course in this new game in the Mario Golf series.
In a recent Nintendo Direct video presentation, Nintendo revealed Mario Golf: Super Rush, the latest game in the Mario Golf series, which began with the original Mario Golf on Nintendo 64 in 1999.
In Mario Golf: Super Rush, players will be able to test their golfing skills while interacting with lots of characters from the Super Mario franchise, like Mario, Luigi, Peach, and Toad, among others. The game will feature multiple gameplay modes, including a single-player story mode that allows players to become a Mii and complete golf challenges to improve their character's stats.
Another mode, Speed Golf, will allow up to four players to tee off at the same time, rather than taking turns. Once players take a shot, they'll need to run as fast as they can to find their ball and then take their next shot. In this mode, each character will have different abilities that players can use to help themselves out or mess with their opponents. For instance, Luigi will be able to freeze the green.
Finally, Mario Golf: Super Rush will support motion controls, so players can feel like they're actually swinging a golf club. When using motion controls, players will need to hold a single Joy-Con, point it at the ground, and then swing it as though it's an actual club.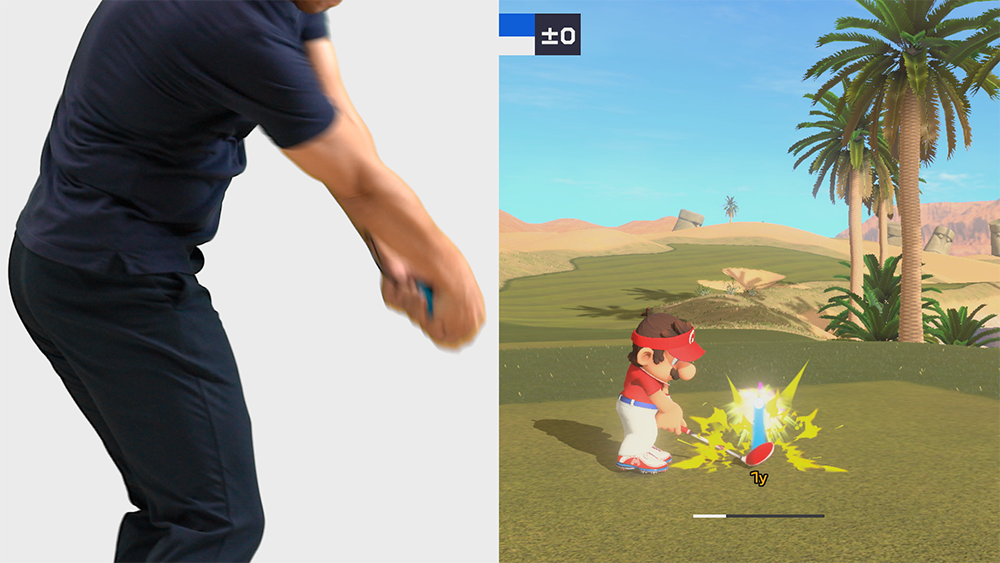 Mario Golf: Super Rush will be released on June 25, 2021 for $59.99. The game is available to pre-order now on the Nintendo eShop.
While Mario Golf: Super Rush has yet to be rated by the ESRB, it will be family-friendly.
Are you excited to play Mario Golf: Super Rush? Let us know on Twitter at @superparenthq.