The game will allow players to build a base on the moon.
Tabletop game, toy, and puzzle company Ravensburger revealed Lunar Outpost, a cooperative tabletop game inspired by the PBS science series NOVA.
Lunar Outpost is for 2-4 players with a recommended age of 10+. The game will challenge players to work together to mine materials and build a circular base on the moon. Players can choose to build four kinds of bases: a starter base, habitat colony, manufacturing facility, or research center, which are made of different "modules."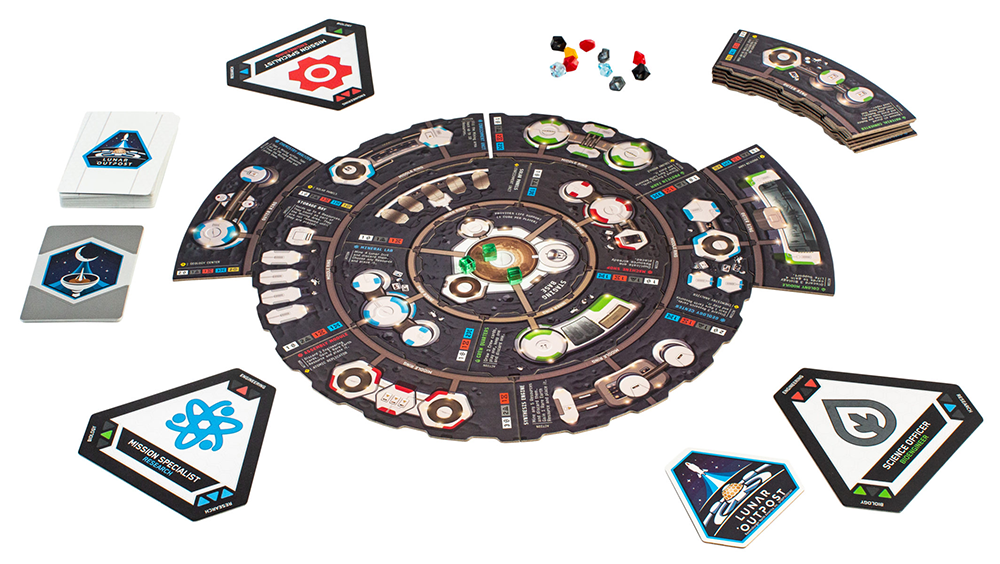 During each game, players will need to react to a variety of situations that occur, like meteorite strikes and oxygen leaks. The game will also include a "Training Mission" to introduce new players to the experience. Lunar Outpost has an expected play time of 45 minutes.
While Lunar Outpost can be played "offline" using the game's included deck of event cards, players with access to Alexa-enabled devices will have the option to use an Alexa skill while playing. This skill will keep track of the group's progress as they play, and will also make announcements during the game. Again, players aren't required to own or use an Alexa-enabled device to play the game.
Lunar Outpost is expected to be released in June 2022. You can find the game on Amazon.
Is your family excited to play Lunar Outpost? Let us know on Twitter at @superparenthq.

Brandy Berthelson has been writing about video games and technology since 2006, with her work appearing on sites including AOL Games, Digital Spy, and Adweek. When she's not gaming, Brandy enjoys crafting, baking, and traveling with her husband.