Experience a touching story told through the pages of a young girl's journal.
Lost Words: Beyond the Page is a narrative adventure game that takes place in the journal of a young girl named Izzy. Izzy is an aspiring writer who is drafting a fantasy story, but she's also dealing with an emotional struggle in her real-world life. Lost Words will allow players to explore both the fantasy world of Izzy's story, and follow along with the story of her everyday life.
In Lost Words: Beyond the Page, gameplay is split between the pages of Izzy's journal and the fantasy world of Estoria, where Izzy's fictional story is set. Both areas offer side-scrolling platforming gameplay that focuses on using words to interact with the environment.
For instance, when learning about Izzy's real-world life, players will guide a small avatar (representing Izzy) across the words and doodles Izzy has written and drawn on the pages of her journal. Some words and items are on loose scraps of paper. Players can drag these words and items around to interact with the scene, create new paths, and so on. In these journal segments, the game literally progresses one page at a time through Izzy's journal.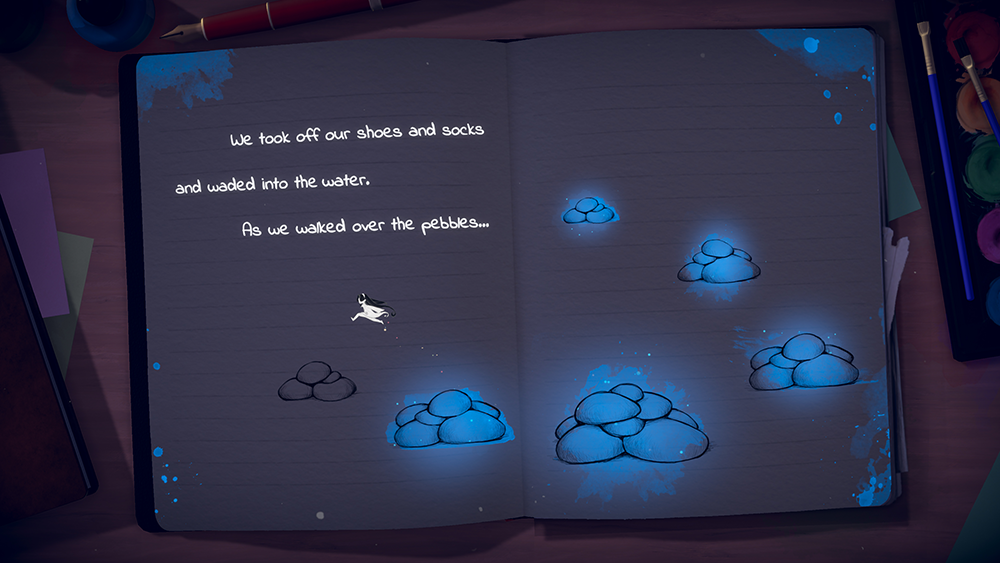 When the game transitions into the fantasy world of Estoria, the gameplay switches to a more familiar form of side-scrolling platformer, but players have access to a book that allows them to use a series of magic words to interact with the environment. As an example, the first magic word players unlock is "rise." At multiple points in the story, players will need to use this magic word to interact with something in the environment to lift it up.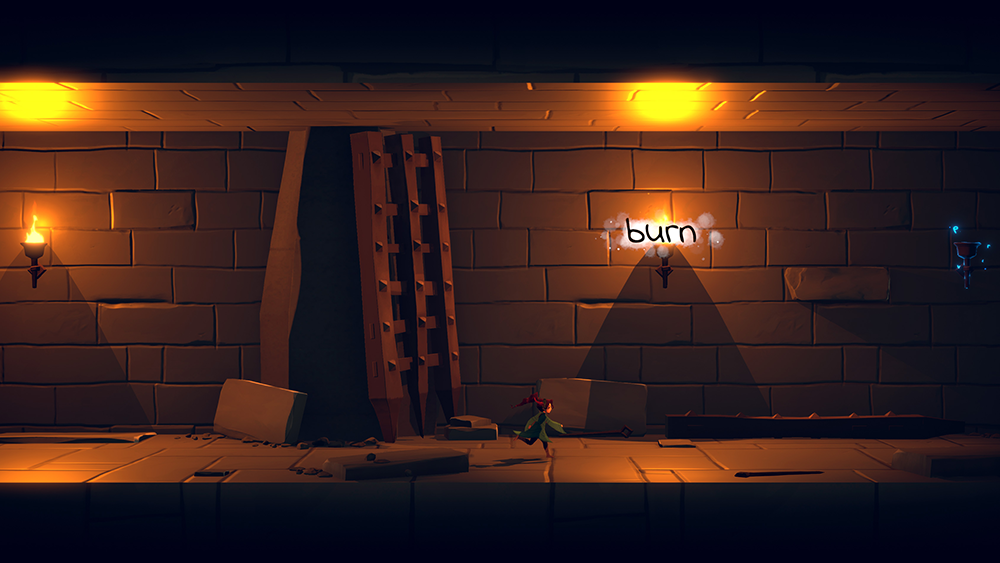 Lost Words: Beyond the Page features full voice acting, with Izzy providing narration through both the journal and Estoria segments. Izzy's story is emotional, relatable, and touching, and we encourage families (both adults and children) to experience this tale together, so parents can help younger players if they have questions about the game's themes of emotions, grief, and loss.
Lost Words: Beyond the Page will be released on April 6 on Switch, PlayStation 4, Xbox One, and PC for $14.99. It was previously released on Google Stadia. Lost Words: Beyond the Page is rated E for Everyone by the ESRB. The game has an expected play time of around four hours.
Check out the first 40 minutes of Lost Words: Beyond the Page on Switch in our gameplay video below. Please keep in mind this video contains story spoilers, which we have purposefully left out of this article.
Disclosure: SuperParent received a code for Lost Words: Beyond the Page for coverage purposes.