Complete match-three puzzles to decorate rooms on mobile devices.
LOL Surprise Room Makeover is a free-to-play mobile game inspired by the popular line of L.O.L. Surprise dolls and toys. The match-three puzzle game challenges players to complete levels in order to earn tickets that can be spent on decorations and dolls for different rooms.
In each level of LOL Surprise Room Makeover, players are challenged to complete one or more objectives before running out of moves. For instance, one level may ask players to collect the required number of a specific symbol by using that symbol in matches, while another may ask them to clear teddy bears from the board by making matches next to them, and so on.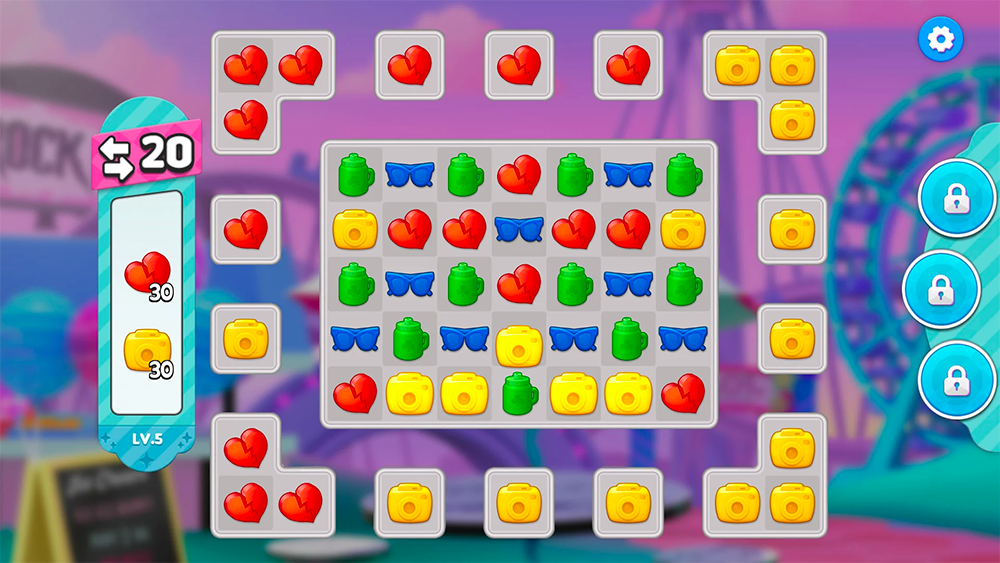 Players can make a match by swapping the locations of two touching symbols (pieces) to create a vertical or horizontal line of three-or-more matching symbols. Players can also create matches in T, L, and square shapes to create power-ups on the board that can help them complete the current level. Plus, they can purchase extra power-ups before and during a level if they need help completing the current stage.
Each time players finish a level, they'll receive two kinds of currency: Gems and Tickets. Tickets can be used to purchase L.O.L. Surprise balls containing dolls and decorations for the current room players are working on. Players start in the Music Room, and they can eventually move onto the Record Store, Theme Park, and Hair Salon (they need to complete each room in order before moving onto the next).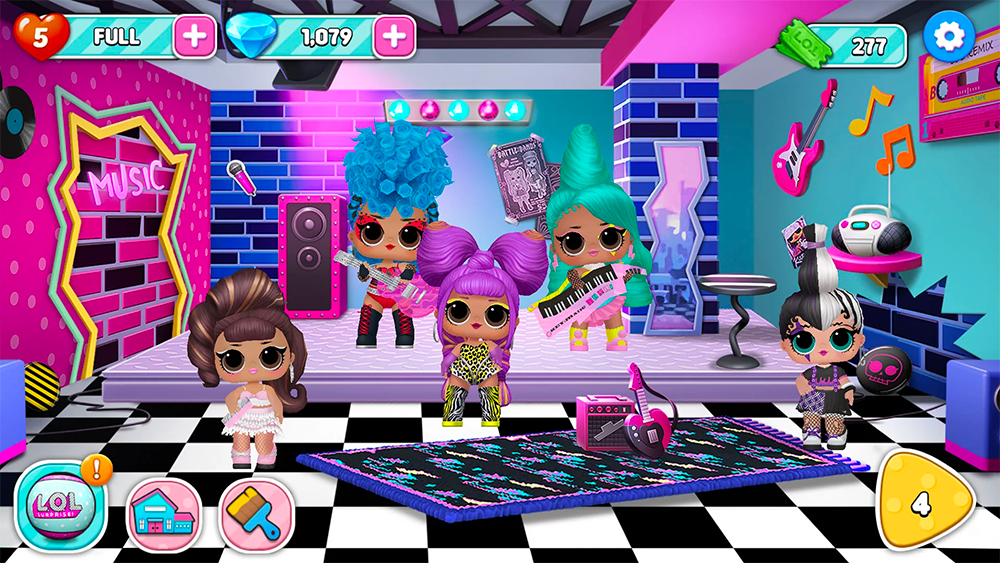 If players don't finish a stage before running out of moves, they can spend Gems or watch a video ad to receive five extra moves. The game also allows players to watch a video ad when they successfully complete a stage to double the number of Gems they'll earn for the level.
LOL Surprise Room Makeover is now available to download for free on iOS and Android devices. If you don't want your kids to watch advertisements while playing the game, make sure they play the game on a device that isn't connected to the internet (for instance, you can turn on "Airplane Mode" on the device they're using to play the game).
Check out some gameplay from LOL Surprise Room Makeover in our video below.