Become a famous actress in this mini-game title for kids.
In 2020, the music-themed Remix line of LOL Surprise toys hit store shelves, and a video game based on the toys — LOL Surprise Remix: We Rule the World — was released on Nintendo Switch. (The game allows kids to play mini-games and complete quests at a music festival with the goal of making it onto the music stage.)
Now, a new line of LOL Surprise toys called Movie Magic has hit stores, and a second LOL Surprise video game has been released on Switch with a matching theme.
The game is called LOL Surprise: Movie Night, and we had the chance to check it out.
What's this game about?
LOL Surprise: Movie Night takes players to a movie studio, where they'll become an up-and-coming actress. Players will need to play mini-games and complete quests to help their character achieve stardom.
How do you play this game?
Players will start by customizing the look of their LOL Surprise doll by choosing from different skin tones, hairstyles, clothing, and accessories. From there, they can begin completing a series of story-based quests around a movie studio to become a famous actress (the game only allows players to play as a female doll).
These quests will ask players to visit different areas around the movie studio, talk to certain characters, play specific mini-games, and more.
As a couple of examples, one mini-game asks players to memorize groups of emoji in a specific order and then select the correct emoji to match the sequences they memorized, while another is a driving game that challenges players to drive into stars while avoiding obstacles across multiple driving lanes.
Unfortunately, there are only a handful of mini-games available, and the game will require players to complete each mini-game lots of times throughout the story.
As players repeatedly play the same mini-games, the mini-games will level up and become more challenging. For instance, in the emoji mini-game, the emoji sequences will have more individual emoji to memorize as the game levels up.
When players complete a mini-game, they'll receive Glitter Tokens, the game's currency, which can be spent on new clothing and accessories for their LOL doll, as well as on new furniture and decorations for their in-game loft. In addition, when kids complete a mini-game, there's a small chance they'll receive an LOL surprise ball containing a random item.
Finally, the game offers a camera feature that allows players to take pictures (selfies) of their doll.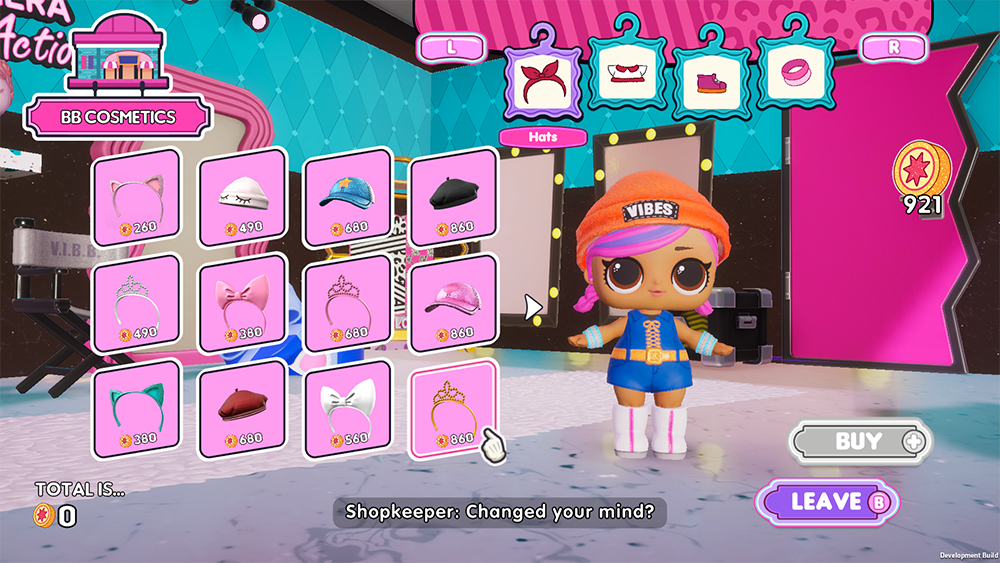 Is this game fun to play?
LOL Surprise: Movie Night is an incredibly repetitive experience. While players can freely play any mini-game they want at any time, if they want to complete quests and progress the story, they must complete the same mini-games over and over again as the game tells them to do so. This makes the experience feel dull and even frustrating as you're forced to play each game so many times.
That being said, we liked the fact that players can choose new clothing, accessories, and hairstyles for their LOL doll as they play (some quests will even require them to go shopping). Plus, being able to customize the look of the loft and take pictures gives players something else to do.
However, at the end of the day, there's just not enough variety and content here to make this a truly fun game.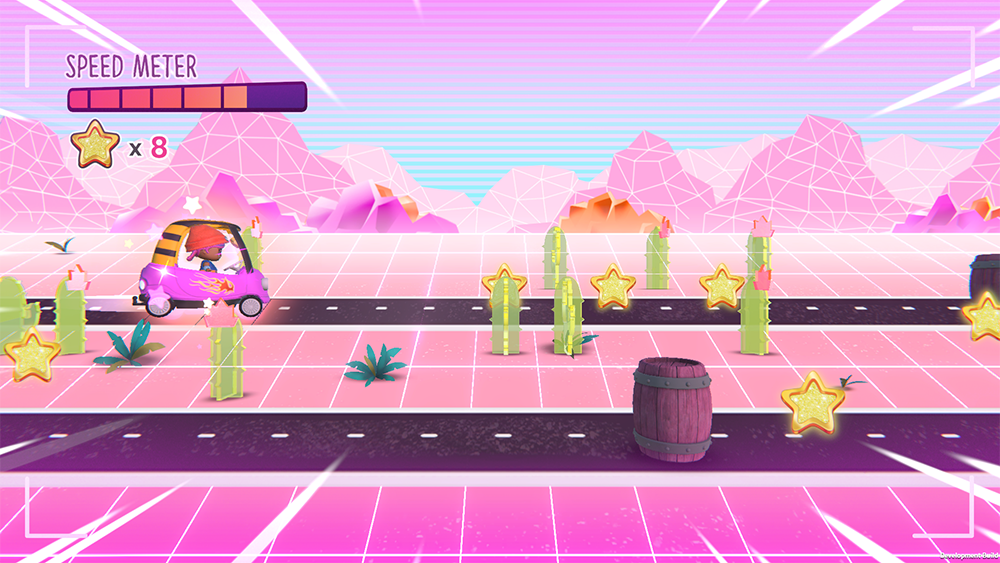 Is there anything else parents need to know about this game?
LOL Surprise: Movie Night doesn't feature voice acting, so players need to know how to read to follow along with the game's story or play alongside someone who can read the game's text for them.
The LOL Surprise dolls also talk in "text message" speak, replacing words like "you" with "U" and "are" with "R." This fits the LOL Surprise brand, but it may teach younger players to spell words incorrectly.
Elsewhere, parents should know that the player's character becomes starstruck with a famous doll in the game, and wants to be just like her. The game does a nice job of repeatedly reminding the character (and players) that being unique is better than trying to be someone else.
Finally, the game will sometimes guide players to their next quest destination by placing a trail of stars on the ground for them to follow. However, this trail doesn't appear during every quest, so players may sometimes have trouble finding certain characters or knowing exactly where to go next (the trail is also sometimes difficult to see). The game's environments aren't that large, so players should be able to figure out where to go by exploring, but this is still an issue parents should be aware of.
What's the final verdict?
LOL Surprise: Movie Night would be a better game if it offered more mini-games to play, since this would decrease the extreme repetition of the experience. As it stands, however, this is a game we simply can't recommend.
---
LOL Surprise: Movie Night is now available on Nintendo Switch for $39.99. The game is rated E for Everyone by the ESRB.
Disclosure: SuperParent received LOL Surprise: Movie Night for coverage purposes.