Save the Observatory from a spreading corruption in this multiplayer adventure game.
Lego Star Wars: Castaways is now available on Apple Arcade, Apple's game subscription service that gives subscribers unlimited access to a curated selection of games for a single monthly price.
Lego Star Wars: Castaways is a multiplayer adventure game that takes players to a planet in the Star Wars universe that's surrounded by a dangerous maelstrom. The planet has a large archive called the "Observatory" that stores historical recordings and documents, but it's being threatened by a spreading "corruption." The maelstrom causes players to crash their spaceship on the planet, and they're quickly recruited to help the planet's citizens defeat the corruption and protect the Observatory.
When players first begin Lego Star Wars: Castaways, they can create their own character (Lego minifigure) by choosing from a variety of faces, skin colors, hairstyles, and hair colors. From there, they can begin completing quests around the planet. Many quests will ask players to complete missions within the island's simulator.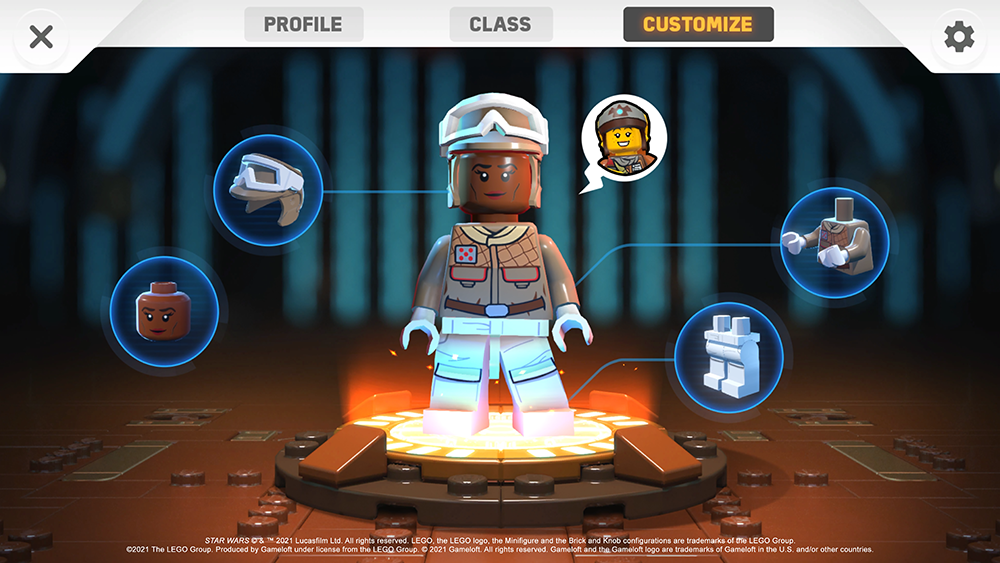 Some of these missions take place in familiar areas in the Star Wars universe, such as Tatooine and Endor. Missions will challenge players to clear corruption from the simulation, and they may need to defeat Lego minifigure enemies along the way.
When playing the game on a mobile device, players can choose between using touch controls or a third-party controller. When using touch controls, players are asked to drag their finger around the screen to move and tap buttons to fire their weapon, toss grenades, and perform other actions.
As players complete missions, they'll earn experience points and will level up in their current character class, which gives them access to new items for their character. As players progress through the game, they'll unlock additional classes to try out. Players will also collect currency as they play, which can be spent on new customization items for their Lego minifigure.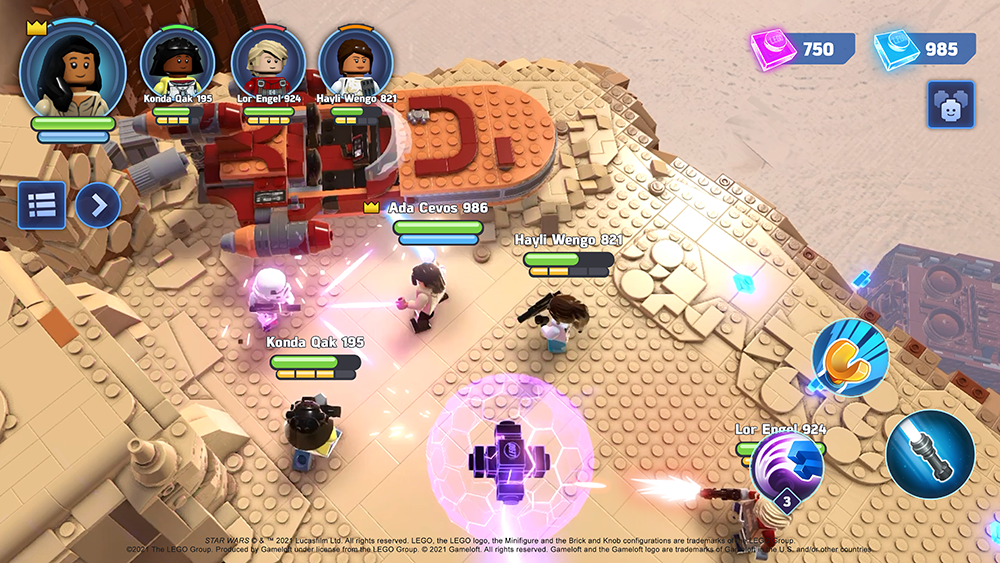 Lego Star Wars: Castaways allow players to complete missions on their own, as well as team up with other people to complete missions cooperatively. Each player is identified by a random name that is chosen at the beginning of the game, so no personal information is shared. In addition, the game can be played offline, so the player's device doesn't have to be connected to the internet.
Finally, Apple Arcade games don't contain advertisements or optional in-game purchases, so players can't watch ads or spend money while playing Lego Star Wars: Castaways. They can only unlock in-game content by continuing to play the game.
Lego Star Wars: Castaways is available to download on Apple Arcade. The game has an age rating of 9+.
Check out some gameplay from Lego Star Wars: Castaways in our video below. This video was recorded on an iPhone 12 Pro Max.
Top image via the Apple Arcade Twitter account