Create a team of minifigure heroes in this turn-based role-playing game on mobile and PC.
Lego Legacy: Heroes Unboxed is a free-to-play role-playing game (RPG) game from Gameloft, the company behind games like Overdrive City and Disney Getaway Blast. The game allows you to collect Lego minifigures and take them into turn-based battles in multiple gameplay modes.
In Lego Legacy: Heroes Unboxed, the world has been sent into the Dark Age and it's up to you to take on evil forces and restore a neglected area called Piptown.
While you start with only a few minifigures on your team, you can collect many more over time. When you first start the game, you can take up to five minifigures into each level (battle), but this will eventually increase to six. Each minifigure has different attacks and abilities, and you can choose which one to activate on that character's turn in battle.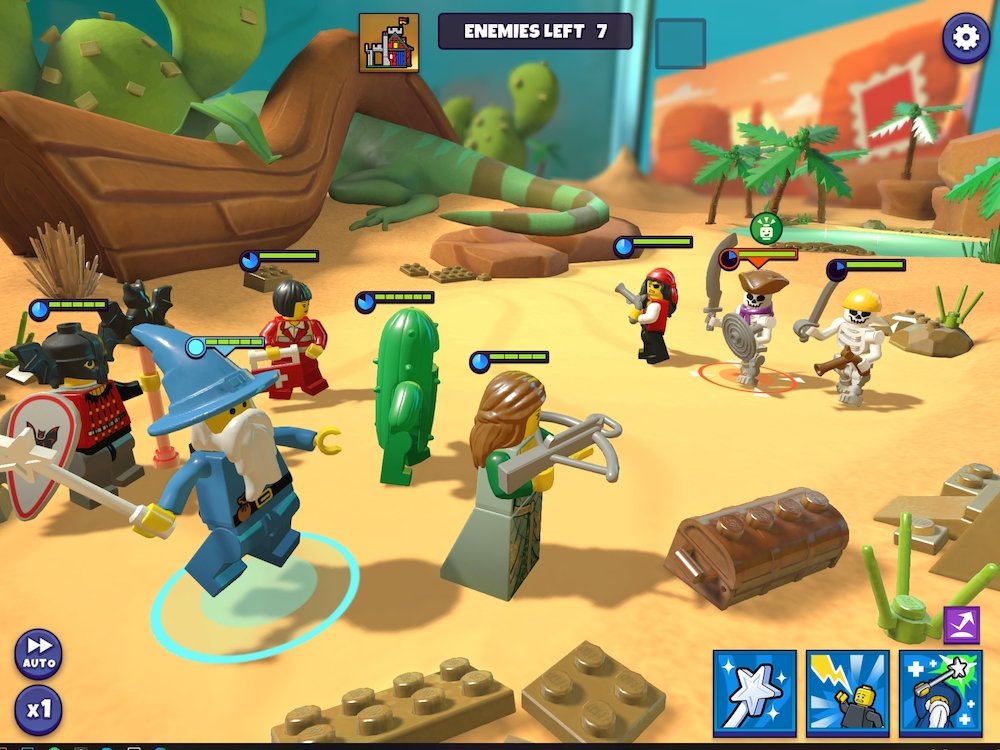 Some abilities are generic attacks, while others allow players to do things like heal their team or taunt the enemy (which causes them to target a particular minifigure). Each character's special ability (like the Hiker's healing ability) takes time to recharge, so it can't be used on every turn.
As you complete battles, you'll earn rewards like tiles, premium currency, and more. Tiles are associated with specific minifigures, and when you collect the required number of tiles for a particular figure, you can build them and add them to your team. You'll also be able to use the items you collect to upgrade your characters, making them stronger.
In addition to a level-based story mode, the game includes special event levels that players can unlock as they progress.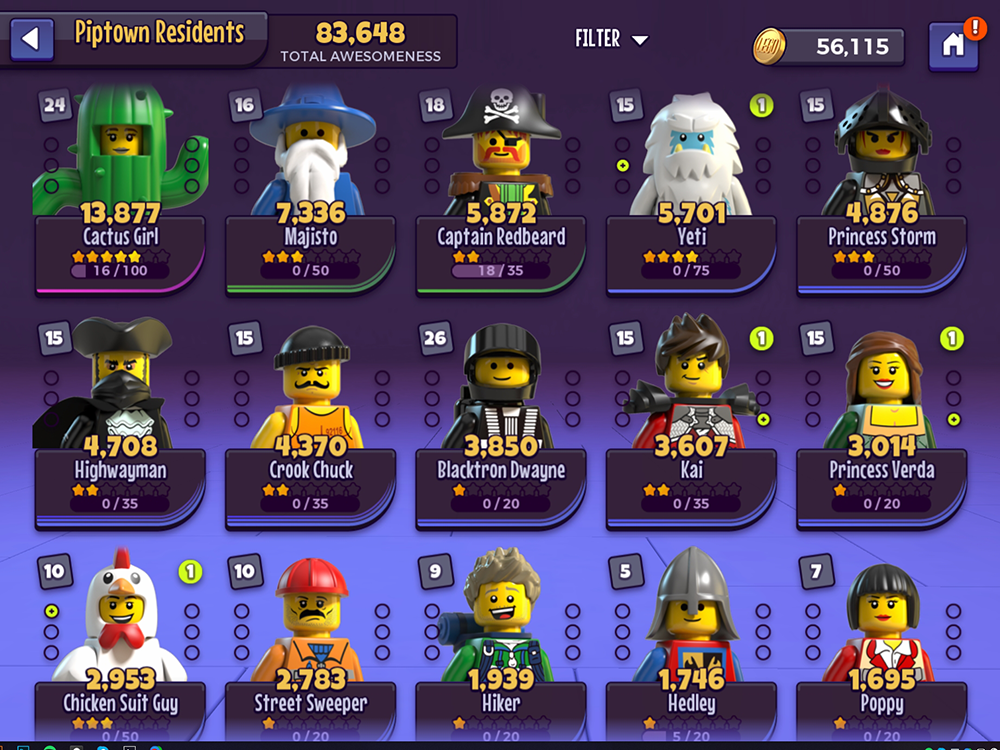 Finally, as you make your way through the game, you can build digital versions of real-world Lego sets, like Raft Raiders. Each one will have a different effect on the game after they're built.
While Lego Legacy: Heroes Unboxed is free-to-play, it does contain ways to spend real money. For instance, you can purchase bags of tiles using premium currency, or spend real money outright on various bundles (for instance, there's a bundle that includes tiles for the Raft Raiders Lego set).
Lego Legacy: Heros Unboxed is available to download for free on iOS and Android devices, as well as PC. The game is rated 9+ on iOS and E10+ for Everyone 10+ on Android and PC. The game's storyline is presented through text, rather than voice acting, so younger players may have trouble keeping up with the plot.
Check out 14 minutes of gameplay from Lego Legacy: Heroes Unboxed in our SuperParent First Look below.