Hidden Side combines real-world Lego bricks and an augmented reality mobile game.
Lego Hidden Side — Lego's brick-building, ghostbusting augmented reality (AR) toy line — first debuted in late 2019. The line started with a few kits, and it's been expanded since then with a second wave of building sets that launched earlier this year.
Now, a third wave of themed sets will soon be haunting store shelves. If you're not familiar with Hidden Side, we're here to quickly catch you up on what you've missed so far, and give you a preview of what's coming soon.
What is Lego Hidden Side?
The turbo version: Hidden Side building sets marry traditional Lego bricks with a mobile game that lets you either hunt ghosts or be a ghost trying to "gloom-up" places. Once you've constructed a set, you can use the phone-based app to scan your Lego kit. This calls up a virtual set and AR game where you can blast ghosts and solve puzzles. We had the chance to test some of the sets from the first wave, and you can see our thoughts about them right here.
But Hidden Side is about more than just building sets and a mobile game.
With their typical Lego flair, there are animated shorts that tell the story of Jack, Parker, and their friends who are on a quest to clean up the town of Newbury, one Lego set at a time. The short clips are all available in a Lego Hidden Side YouTube playlist covering all the different products. Now, with the third wave approaching, keep your eyes peeled for a third "season" of animated shorts promoting the following…
Wave 3 Kits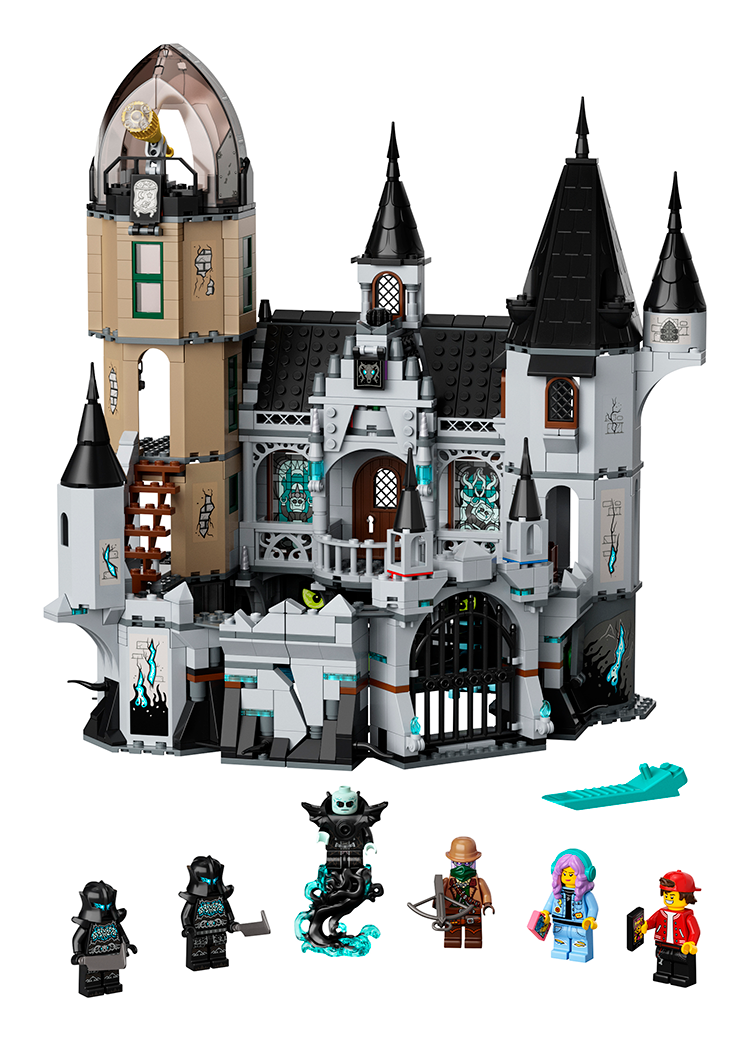 Mystery Castle
Pieces: 1,035
Age Rating: 9+
Price: $99.99
This kit isn't too intricate, coming in at around 1000 pieces, but it does create a nicely themed backdrop for fighting back ghouls in a virtual space.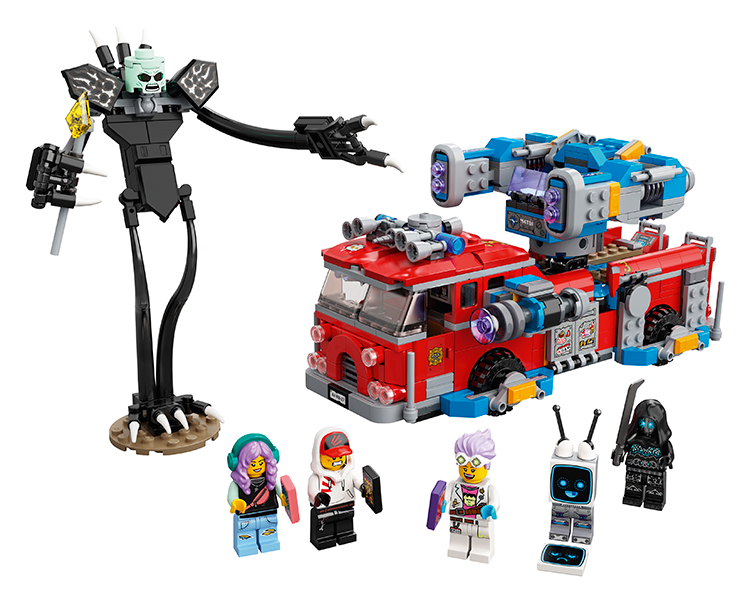 Phantom Fire Truck 3000
Pieces: 760
Age Rating: 9+
Price: $59.99
This takes the idea of the school bus from the first wave and builds on it with a slick-looking, laser-firing fire truck…. oh, yeah, that happens to also be hauling a transforming robot on the back. To be honest, we'll be buying this kit for the robot alone.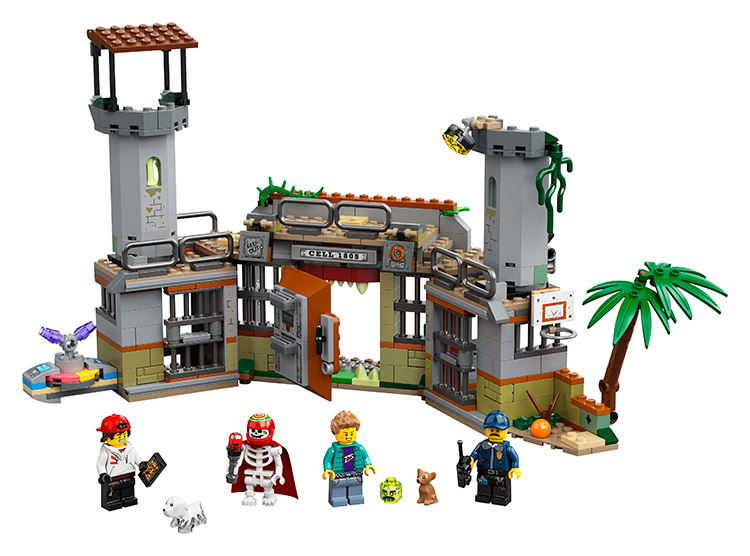 Newbury Abandoned Prison
Pieces: 400
Age Rating: 7+
Price: $39.99
Nothing screams "creepy" like an old prison, making this a nice little set piece for quick matches against the ghosts in town.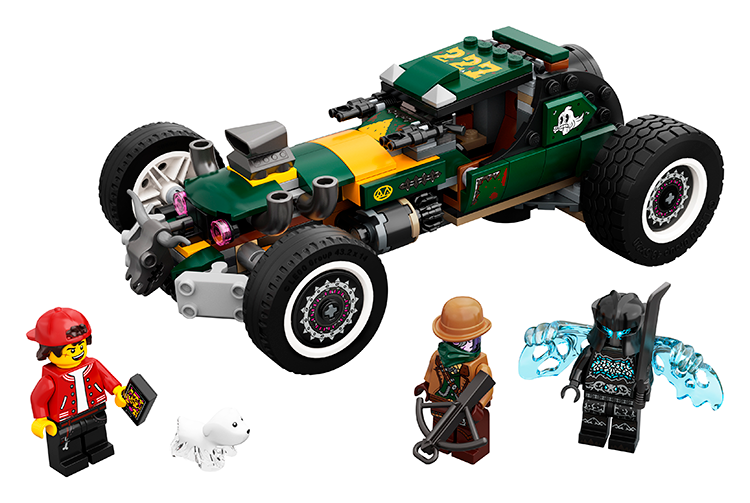 Supernatural Race Car
Pieces: 244
Age Rating: 7+
Price: $29.99
We're not gonna lie, this race car looks kind of sick — haunted or not. The spooky-looking hot rod also comes with a couple of cool little minifig characters thrown in for good measure.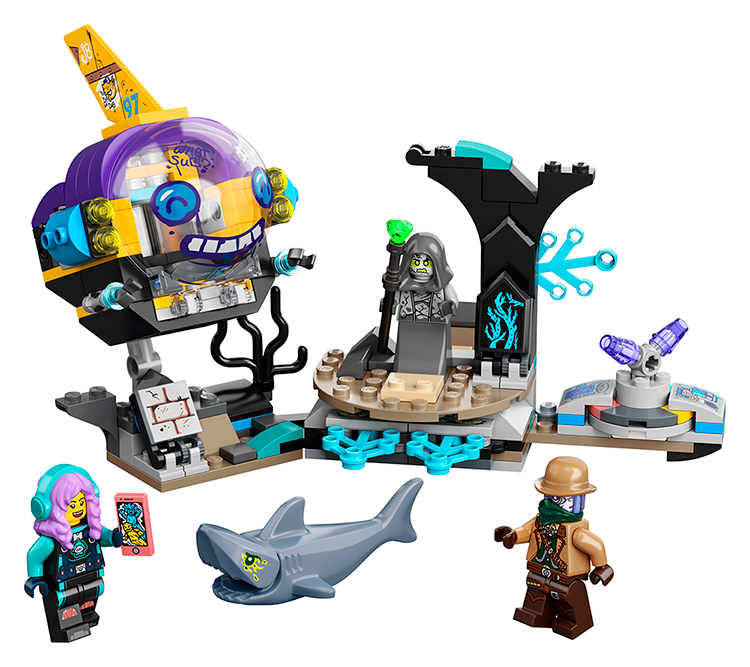 JB's Submarine
Pieces: 224
Age Rating: 7+
Price: $19.99
This small kit lets you take the fight to the ghouls who live under the water.
The third season of new Hidden Side kits will launch this summer. You can add them to your wishlist by visiting Lego's website.
Which of these kits are you looking forward to checking out? Let us know in the comments, or tweet us at @superparenthq.