Each set has a different theme, and can help kids build a variety of skills.
Lego Education revealed a series of new "early learning" building sets, which are designed to let kids as young as two (depending on the set) begin building valuable skills that they can use as they grow.
First, the My XL World set (pictured above) is designed to be used by teachers with groups of 2-10 children ages 2 and up. The set includes 480 Duplo bricks, Lego figures, wheel bases, windows, and more, which can be used to create a home, restaurant, bus stop, fire station, and hospital.
While the set can be used for non-guided imaginative play, it also includes a "Getting Started" card that contains "5 activity ideas," as well as 10 building cards.
The My XL World set is compatible with two new accessory sets in Lego's early learning line — the Animals set and the People set.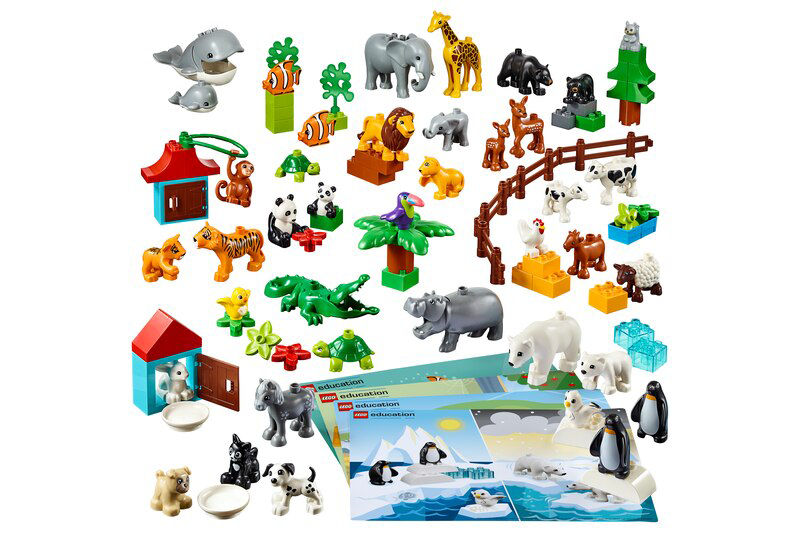 The Animals set (recommended for kids 2+) includes 91 Duplo elements, such as figures of wild animals and domestic pets. It was designed to teach kids about the needs of animals, as well as help them with "social and emotional development and early math skills."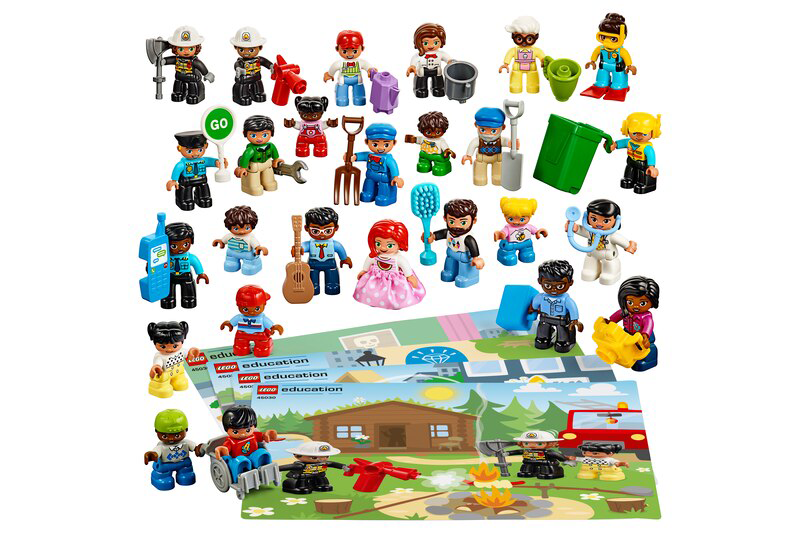 Meanwhile, the People set (for littles 2+) contains 44 Duplo bricks, including 26 Duplo figures representing people of various ages, with different professions and/or hobbies. The set also includes accessory pieces, like a wheelchair and a suitcase.
Finally, two other sets are designed for kids three and up.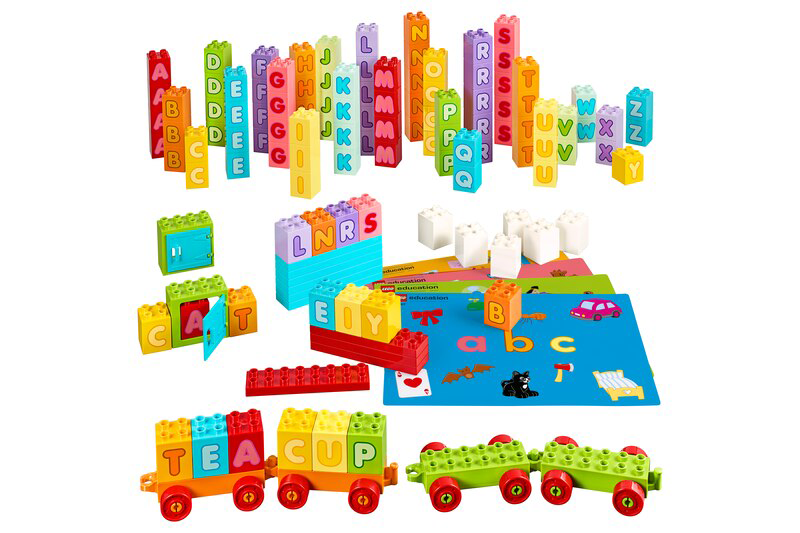 The Letters set includes 130 Duplo bricks, many of which contain a single English letter. Kids can use the letter bricks to spell words, practice letter recognition, and more. The set also includes building plates, truck bases, and doors, which can be used during imaginative play or as part of guided activities. It also comes with "inspiration cards and Getting Started activities."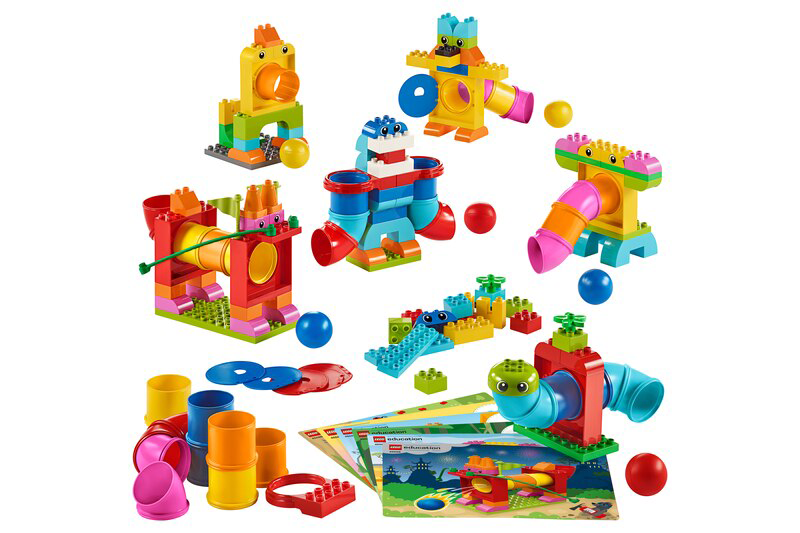 The last kit, Tubes, contains 150 Duplo bricks, balls, doors, and baskets. It allows littles to build animals, such as an elephant and hen, that are made of tubes. On its website, Lego Education said the set "develops children's 21st century skills, such as problem-solving, collaboration and fine motor skills, while introducing them to cause and effect, symmetry and 3D shape recognition."
All of these sets are now available to pre-order on the Lego Education website. They range in price from $84.95 for the People set to $239.95 for the My XL World set.