Help a young boy discover what happened to his missing parents.
Legends of Ethernal is a 2D side-scrolling platformer that takes players to a fantasy world that has been rocked by a series of events known as the Dark Fall. In the in-game world, the truth surrounding these events is hidden, so players will be transported to a time before the Dark Fall in order to learn what really happened and help a young boy become a hero.
Legends of Ethernal follows a young boy named Wilfred, who returns home from fishing to discover that his house has been destroyed and his parents have gone missing. You'll need to help Wilfred investigate their disappearance by completing missions, exploring the in-game world (which is full of platforms to jump on and over), and defeating enemies (including bosses).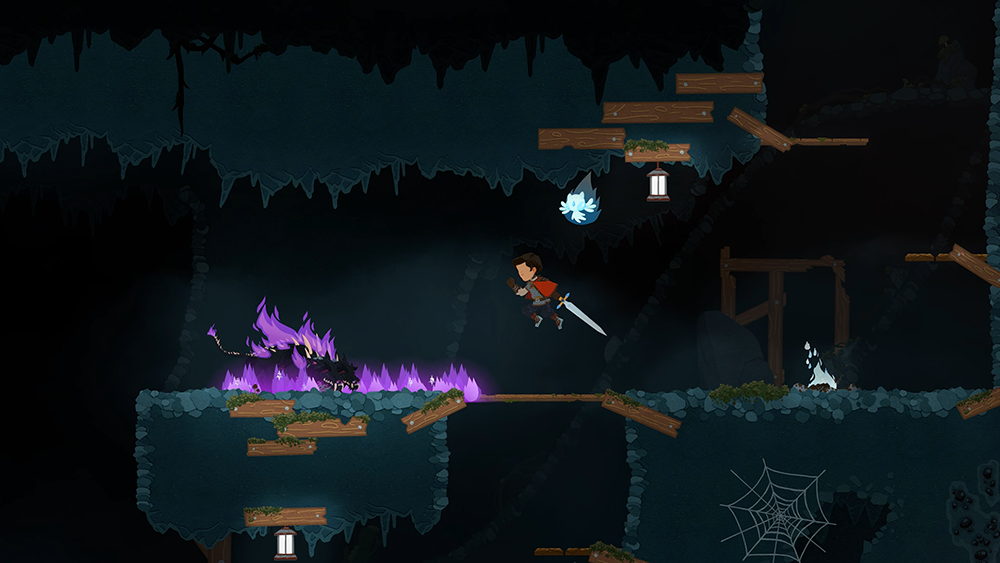 Wilfred starts with a simple fishing pole as a weapon, but you can collect better gear as you progress. Similarly, as you defeat enemies and destroy breakable objects in the environment, you'll collect colorful orbs called "ether," which you can use to trigger Wilfred's special abilities. At first, Wilfred will only know how to heal himself using red ether, but you'll eventually unlock the ability to throw bombs and more.
Legends of Ethernal has five difficulty levels to choose from. The "Normal" setting lets you play the game "as designed," but you can choose two easier settings if you'd rather focus on the story and/or would like some extra help during platforming sections. Likewise, you can choose from two harder settings if you'd like a greater challenge. The hardest setting even includes "permadeath," which means it's game over if you die a single time (typically, dying causes you to return to the last checkpoint you reached).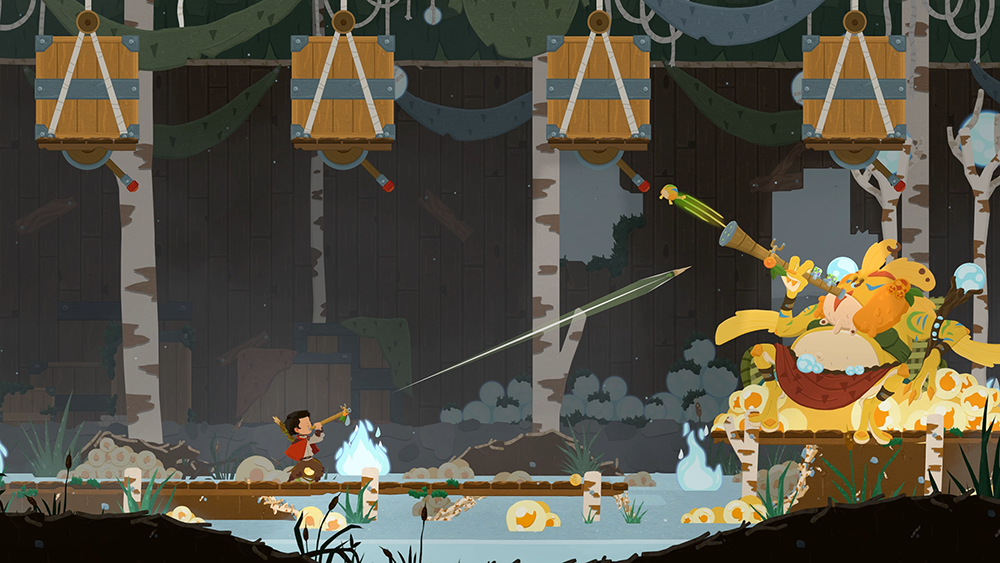 Legends of Ethernal will be released on Switch, PlayStation 4, Xbox One, and PC on October 30 for $19.99. The game is rated E10+ for Everyone 10+ by the ESRB. While the content here is family-friendly, the game's dialog and story are presented through text, rather than voice acting, so players need to know how to read.
To learn more about Legends of Ethernal, check out our previous coverage of the game. In addition, you can watch 22 minutes of Legends of Ethernal gameplay in our First Look video below (captured on Nintendo Switch).
SuperParent: Natsume gave SuperParent a code for Legends of Ethernal for coverage purposes.