The new L.O.L. Surprise series includes toys, as well as a full music album.
The world of L.O.L. Surprise is heading to the stage with the toy line's latest series: L.O.L. Surprise Remix.
The Remix series is themed after music, and it includes new dolls, pets, and even a large plane with 50 surprises to discover. Plus, this series will see L.O.L. Surprise branch out into an entirely new area with the release of a full music album called "REMIX."
Here's everything that's coming in the new L.O.L. Surprise Remix line:
Remix O.M.G. Fashion Dolls ($34.99) – Each has 25 surprises to unbox, and they'll come in a record player package that can actually play music.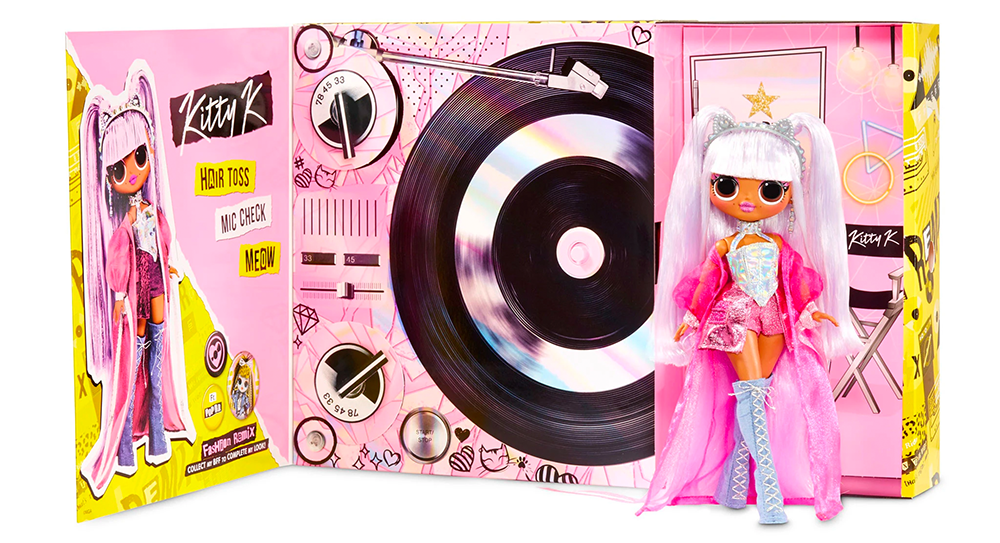 Remix Pets ($12.99) – Each pet will include nine surprises, and they'll come inside boombox packaging that plays music.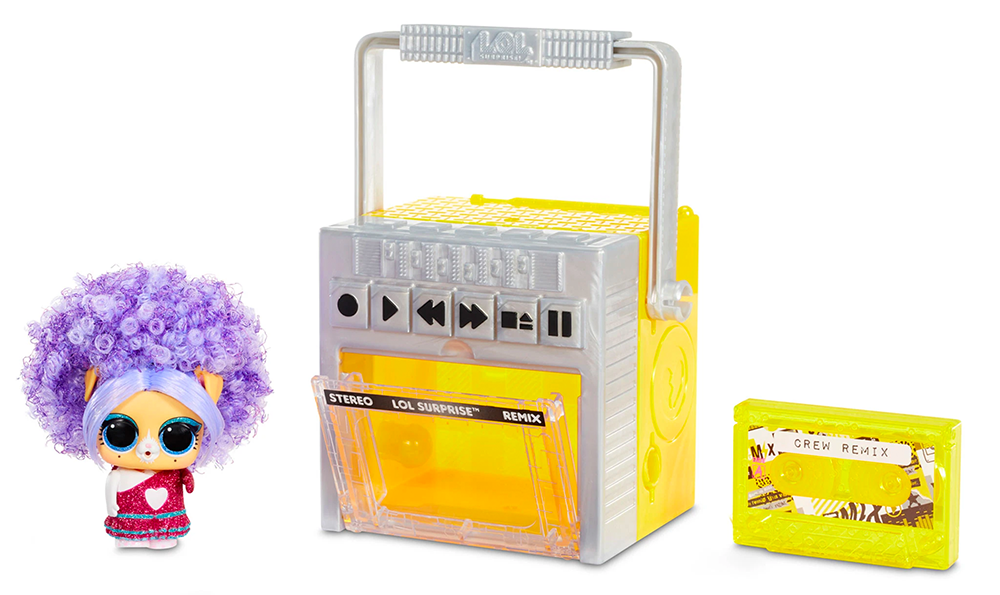 Remix Hair Flip ($15.99) – These dolls will have 15 surprises to unbox, and each package will include "a mini record" that plays a song.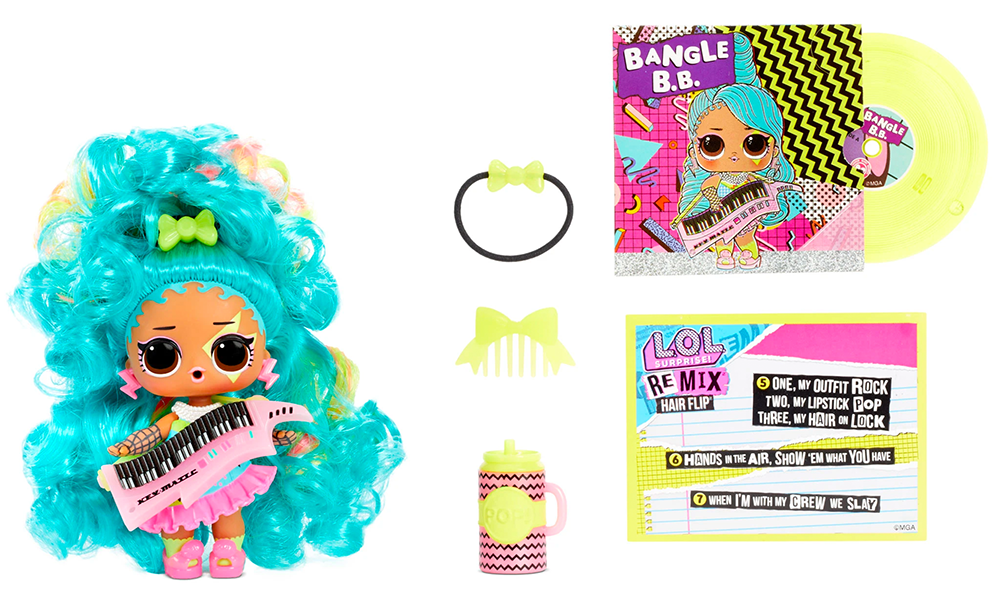 Remix Super Surprise ($129.99) – This collection features four dolls, four fashion dolls, four musical instruments that play music, and over 70 surprises in all.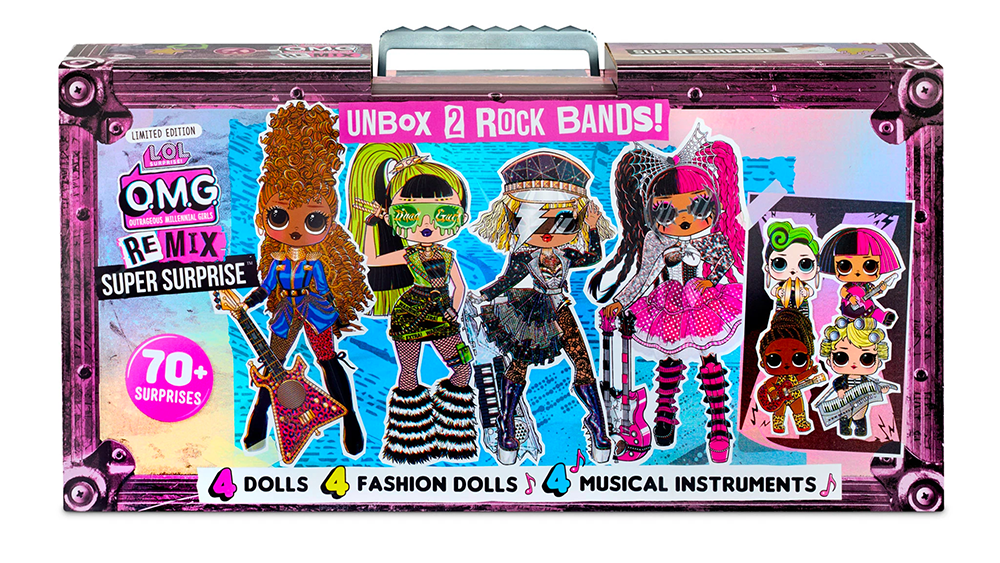 O.M.G. Remix 4-in-1 Plane ($89.99) – This electronic plane features working lights and it holds L.O.L. Surprise dolls of all sizes. The plane comes with 50 surprises to unbox. Since this is a pretty large toy, its wings can be folded down to make it easier to store.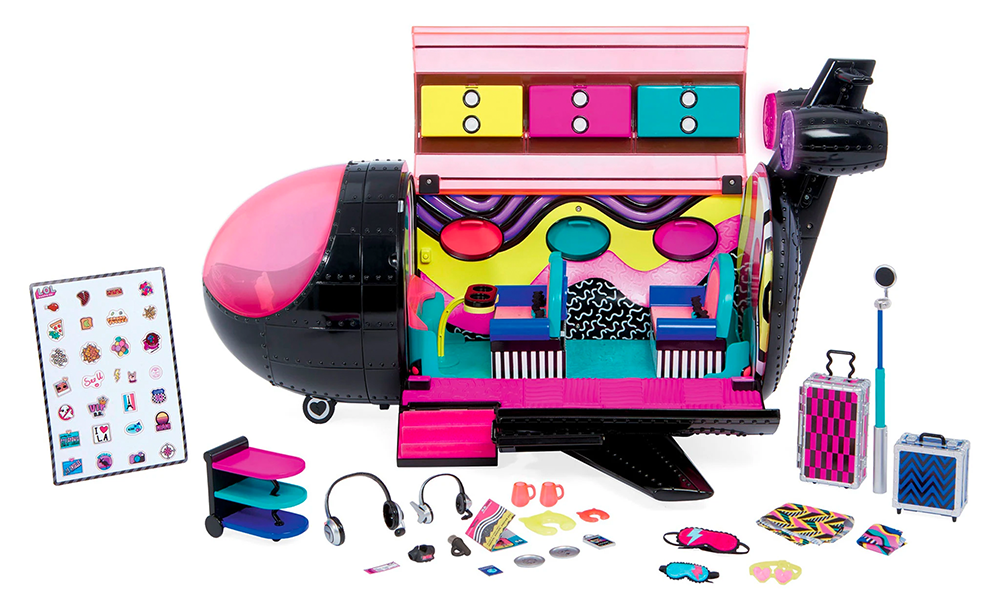 "Remix" Album – A physical CD version of the album is available to pre-order online, and it will also be available for streaming and downloading. It includes inspiration from five genres — Pop, R&B, Hip Hop, Country, and Rock. You can listen to the first single, "Crew Remix," on streaming services like Spotify.
The L.O.L. Surprise Remix series will be available in stores and online on September 25, but you can pre-order these items now on the L.O.L. Surprise website.
To celebrate the launch of Remix, MGA Entertainment, the company behind L.O.L. Surprise, will host a live stream on the L.O.L. Surprise YouTube channel on September 26, starting at 9 a.m. PT.
In a press release, the stream is described as a "music and dance show" that "will showcase the ultimate REMIX unboxing which will debut the exciting new product line."
Ahead of this live stream event, fans can visit the L.O.L. Surprise Remix website to download printable activity pages and check out more information about the new toys.
Is your family excited about these new L.O.L. Surprise dolls? Let us know on Twitter at @superparenthq.