One of these valuable items is available every in-game day.
Kitaria Fables is an adventure role-playing and farming game on consoles and PC. The game allows players to become a talking cat warrior on a quest to save a fantasy world from The Calamity.
As players make their way through Kitaria Fables, they'll be able to collect a variety of resources that can be used in crafting recipes, like food and weapon recipes. Some resources are common and easy to collect, while others are rarer and/or more difficult to collect.
One of the game's rarer resources is the Sunstone. Here's how to find one!
In order to collect a Sunstone in Kitaria Fables, you'll need to defeat the orc warrior, which is the boss character in the Forest Plantation area of the game's map.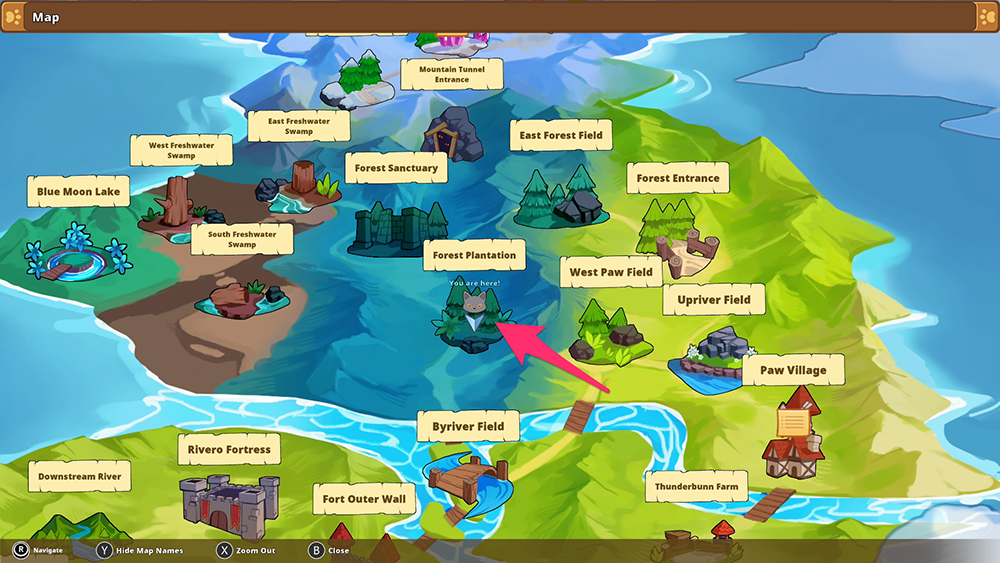 Since the orc warrior is a boss, rather than a normal enemy, it's much stronger than regular orcs, and you may want to upgrade your weapons and/or armor before trying to defeat it.
Check out our video below to see where you can find the orc warrior and what a battle against this creature looks like.
Once you defeat the orc warrior, you'll receive a single Sunstone! The orc warrior will also drop one Copper Key, which you can use to open treasure chests throughout the in-game world.
Even if you don't need a Sunstone for a crafting recipe, these items are still worth collecting, since they can be sold for 1,000 Paw Pennies each. The orc warrior respawns each in-game day, so you can collect one Sunstone per day if you take the time to defeat it.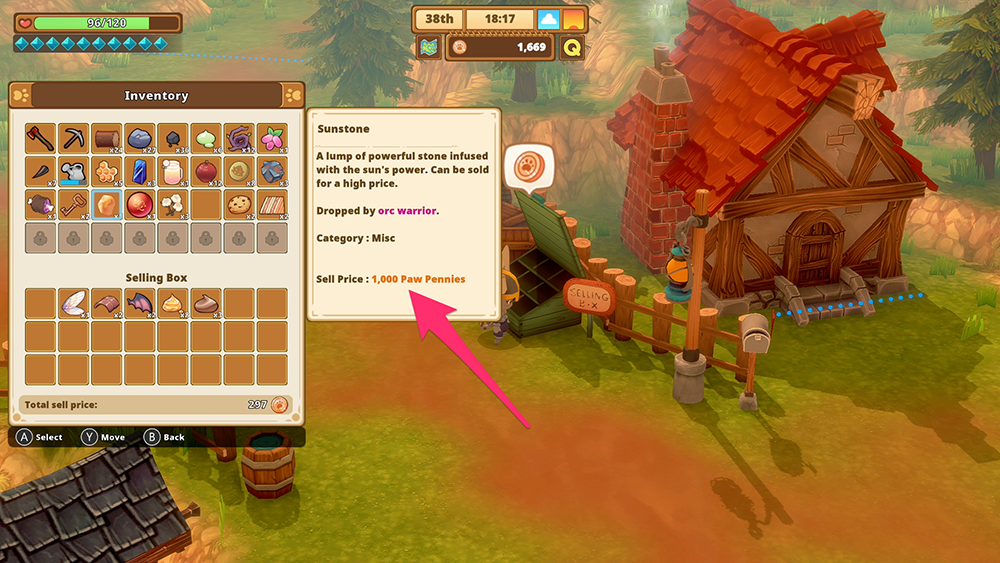 And that's all there is to it! Happy gaming!
It may take you some time to build up the resources necessary to easily take on the orc warrior in Kitaria Fables. If you're playing the game on Switch, you may want to check out the ChargePlay Clutch from HyperX. It can extend your device's battery life so you can play Kitaria Fables (and other Switch games) for a longer period of time before having to charge your Switch. Head over to HyperX's website to learn more about the ChargePlay Clutch and the company's other Switch accessories.
To learn more about Kitaria Fables, or to view the rest of our guides for the game, check out our previous coverage.
Disclosure: SuperParent received a code for Kitaria Fables for coverage purposes. HyperX is a sponsor of SuperParent.