Grow crops, craft recipes, and defeat enemies in this fantasy world filled with talking animals.
Kitaria Fables is an adventure role-playing game (RPG) that combines farming and crafting with exploration and battling. The game takes players to a fantasy world inhabited by talking animals and normally docile creatures that have turned hostile due to a darkness called The Calamity. Players will become a talking cat soldier on a quest to defeat these monsters and protect the world.
Kitaria Fables allows players to explore the world on their own as well as team up with another player in the same room for some two-player cooperative gameplay.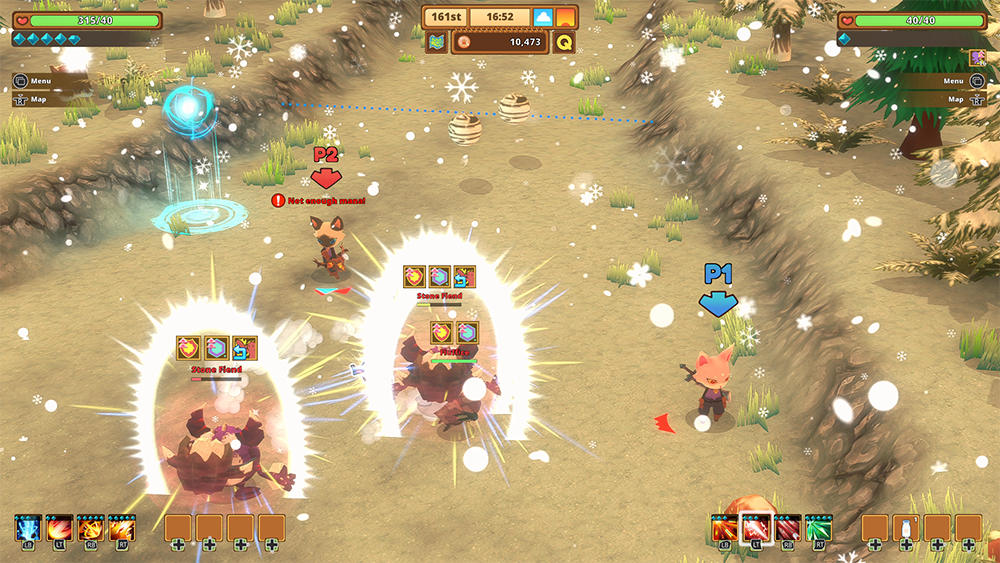 Players can defeat enemies using melee weapons (like swords), bows, and magic spells. Combat takes place in real-time (rather than being turn-based), and players can press a button at the right time to dodge enemy attacks.
Players will collect crafting resources and other materials as they defeat enemies, open chests, and so on. They can sell the items they don't need for extra in-game currency, and they can also use resources to craft items like new weapons.
The game also has a farming feature. At the beginning of the game, players move into their grandfather's old farmhouse. The farmhouse is next to a large plot of farmland, where players can plant seeds and tend to crops. Crops can be sold for extra money or used to complete food recipes. Players can use food items to heal themselves, and some food items may also give them a boost during battle.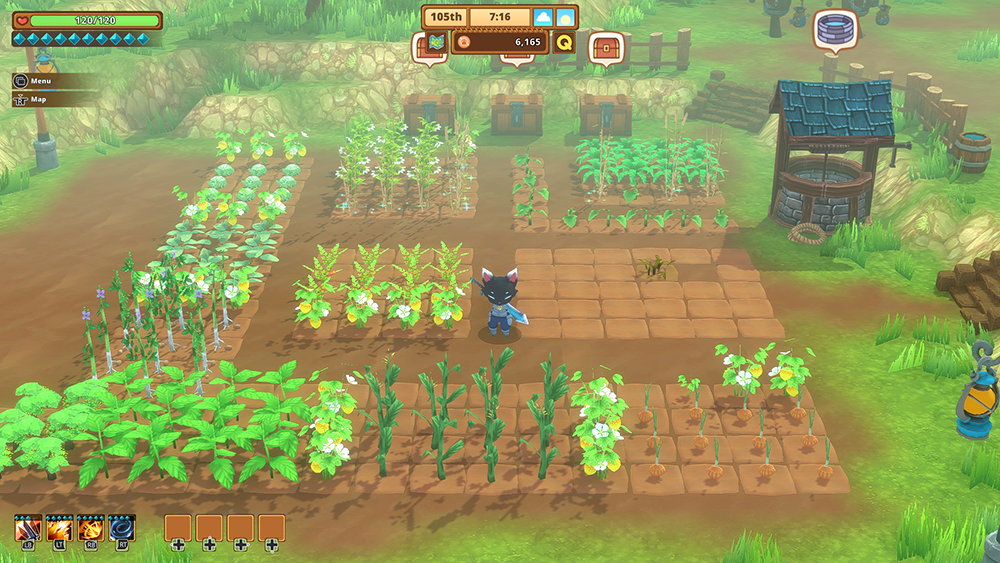 Kitaria Fables is now available to download for $19.99 on Switch, PlayStation 5, PlayStation 4, Xbox Series X, Xbox Series S, and PC. The game is rated E10+ for Everyone 10+ by the ESRB.
While Kitaria Fables is family-friendly, the game's dialog is presented through text, rather than voice acting, so players need to know how to read to follow along with the game's story.
Check out some gameplay from Kitaria Fables on Switch in our video below.
Disclosure: SuperParent received a code for Kitaria Fables for coverage purposes.