The multiplayer game will support up to four players in the same room.
Nintendo revealed Kirby's Dream Buffet for the Nintendo Switch. The party game will allow up to four players in the same room to complete food-themed levels and obstacle courses on a single Switch system.
Rather than running through levels, in Kirby's Dream Buffet, players will roll their Kirby characters around the environment. As players pick up strawberries, their Kirby will increase in size, and they can bump into other players in an attempt to knock them "off the stage." Players will also be able to use Kirby's Copy Abilities as they play (in Kirby's Dream Buffet, Kirby's Copy Abilities are called "Copy Food Abilities.")
Each game of Kirby's Dream Buffet will have four rounds.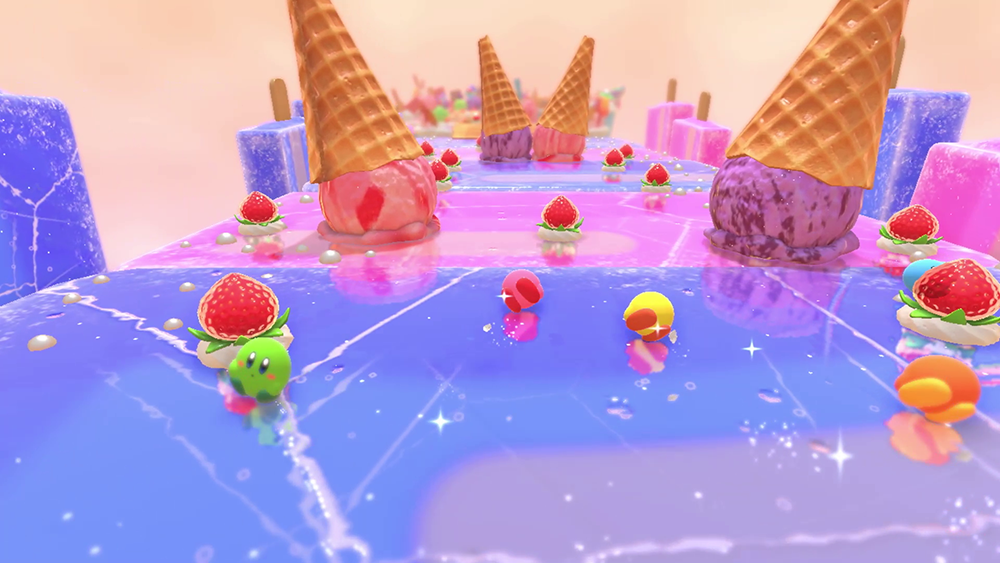 Kirby's Dream Buffet will be available to download on Switch in summer 2022. As of this writing, Nintendo hasn't revealed the game's exact release date or price. Kirby's Dream Buffet is rated E for Everyone by the ESRB.
Keep checking back with SuperParent, as we'll bring you more details about Kirby's Dream Buffet as they're revealed.
Is your family excited to play Kirby's Dream Buffet? Let us know on Twitter at @superparenthq.

Brandy Berthelson has been writing about video games and technology since 2006, with her work appearing on sites including AOL Games, Digital Spy, and Adweek. When she's not gaming, Brandy enjoys crafting, baking, and traveling with her husband.